Almost as soon as we had finished the Greenwich Park 5k before Christmas, my work friends were keen to book another!
We opted to sign up for the Battersea Park 5k, also organised by Run Through so we were confident in it being another great race. Being only two weeks after Christmas it was good to have something in the diary to keep me motivated to continue exercising over the festive period. And it provided the perfect way to kickstart the New Year!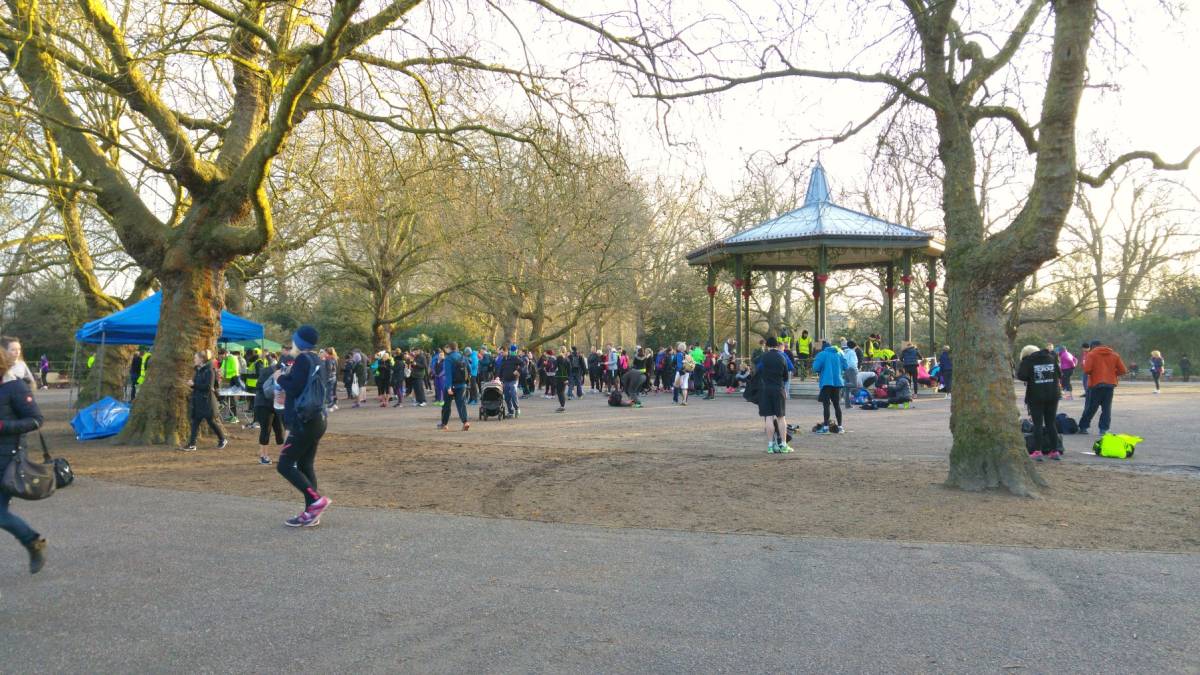 The race fell on one of the coldest days of the year so far, not hard when it's only the 16th January, but considering we had such a mild December it was a bit of a shock to the system.
Being an asthmatic, cold weather is more of a problem for me than most runners, and I opted to wear a long sleeve top and running jacket in order to try and keep my chest warm and ease my breathing a little.
(NOTE: If you also struggle with your breathing when it's cold check out my top tips for winter running!)
Even so, when we set off from the start line I had to hold myself back and not get swept along with the faster runners. Going off too quickly before I'm properly warmed up spells disaster when it's so cold!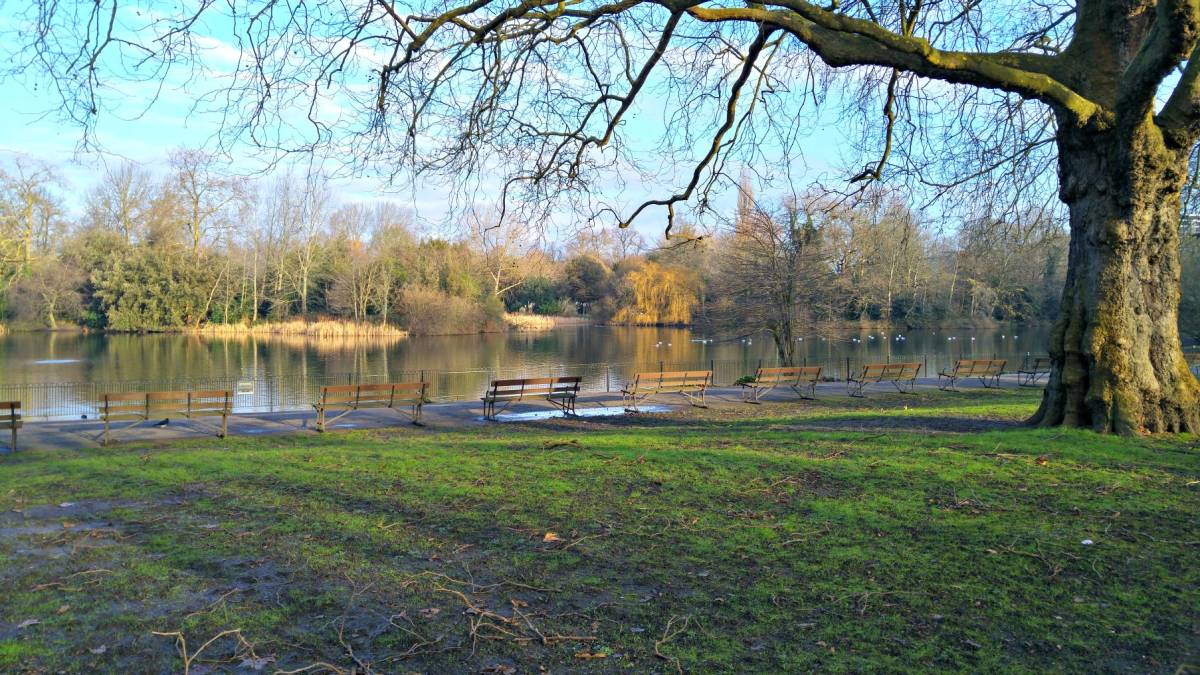 The 5k route was two laps of Battersea Park around the boating lake. I lost my work colleagues Steph and Lauren pretty quickly and I later found out they'd really pushed it and come in under 30minutes- amazing considering it was only Steph's second ever race! It took me about 20minutes to really settle into a rhythm- the park was flat and with the laps being quite short the time seemed to go by quite quickly. It was a beautiful day – sunny, blue skies and still frosty icy ground in places!
Counting down the kilometre markers along the way, and smiling at the encouraging marshalls, before long I was heading back to the bandstand and the finish line.
There was a girl level with me as we came round the last 100m. I went for it and tried to out-sprint her but I think she realised and also picked up the pace, so we pretty much ended up crossing the line together! I always feel like if I've got enough energy left for a real sprint finish I haven't tried hard enough during the race, but I think considering the cold weather and how much I was wheezing afterwards I was glad I kept it a bit more reserved.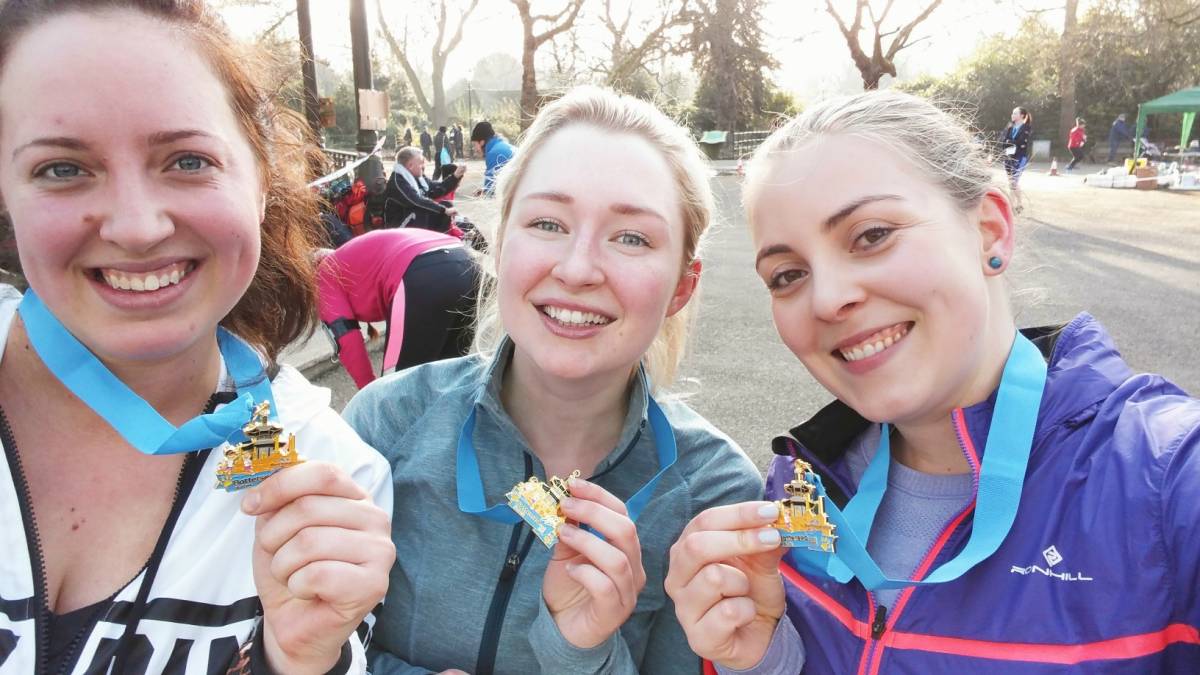 Grabbing our amazing medals, flapjack and bananas we headed off to celebrate with brunch at Brickwood Coffee and Bread in Clapham. There was a short queue when we arrived, but an even bigger one when we left – a sure sign that you've picked a great spot!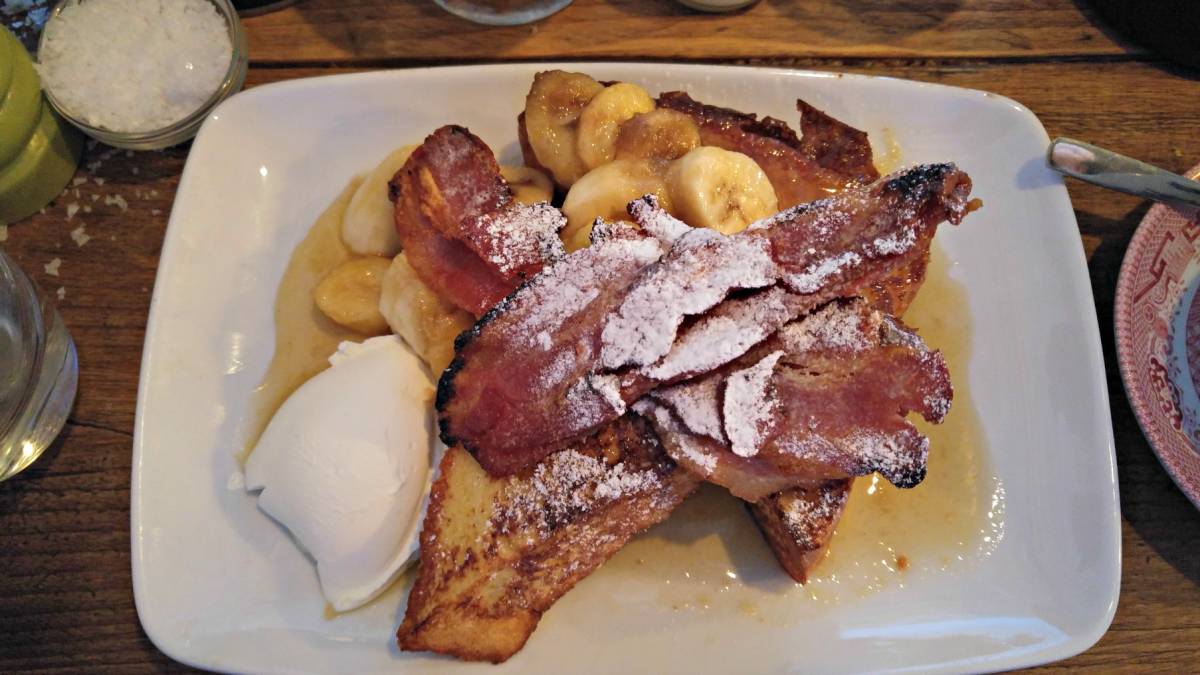 And I can definitely recommend this little Australian cafe. The service was second-to-none, friendly, cheerful and laid-back. They were attentive without being suffocating- giving us a bottle of water, refilling it several times, and offering more coffees and teas – and the food was amazing! I opted for the french toast with bananas, bacon, maple syrup and mascarpone- a seriously good combination. The menu was so varied that the four of us ordered completely different dishes, all of which were delicious – from poached eggs and avocado (classic) to sweetcorn fritters, to sweet potato, halloumi and eggs. I may have to run a race on Clapham Common simply so I can justify coming back here for another brunch! Or at least to grab one of their Tim Tam muffins…
Official 5k time –  33:57
I'm very happy with this and feel like I'm slowly moving in the right direction. Some exciting race news this week is that I got a ballot place for the Great North Run in September! So if you have run this before please let me know your advice in the comments!
Beki x