Well, it's been a while since I've written something as Miss Wheezy and things have changed a bit! So I thought I'd start this blog post with a little life update, and sharing my word for 2022. It's a habit I started back in 2015 as a way to focus on a theme for the year, rather than a specific resolution.
I've had Focus, Believe, Happy, Breathe, Love, previously. This year I'm 6 months into a new job, 8 months married and we've just moved house so the word for 2022 is EXPLORE! This will hopefully encourage me to focus on exploring the opportunities that this next chapter offers and discovering new adventures throughout the year.
It's also about tackling some of the anxiety about new experiences that has built up from living through a pandemic over the last two years, and learning to get back out there again.
NEW HOUSE
We moved house to the lovely village of Wootton near Bedford just three weeks ago, so there's still plenty of boxes still to unpack! Moving house is always a bit stressful, but we're so happy with the new place.
In between unpacking boxes (and working) I've been out for a couple of runs, trying to figure out some new routes. I've not had the time or energy to run very far at the moment, but first impressions are good! 1. It's much flatter than Hemel Hempstead and the Chiltern Hills, 2. There are footpaths and streetlights which are great for a village, especially for running in the evenings in winter and 3. There are lots of local trails to explore!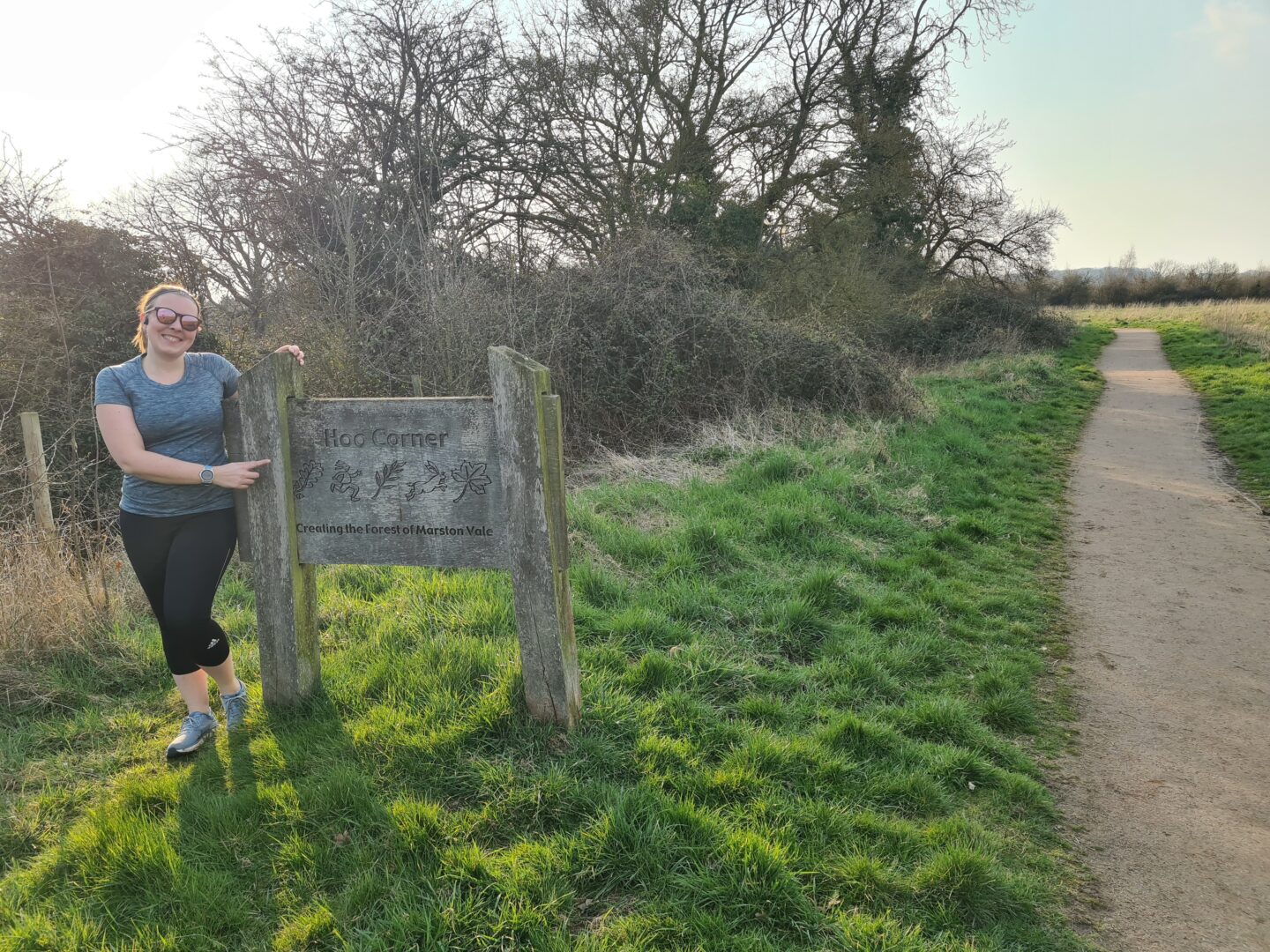 NEW KIT
A new house, and new running routes to explore have been made even more fun with new kit as part of my recent enrolment into the official adidas Blogger Community! I'm so excited to be a part of the team, and I'm really looking forward to testing out more of the brand's pieces across running, cycling, hiking and more throughout the rest of the year.
My latest additions include one of my new favourite pairs of running leggings. The adidas Own The Run ¾ Running Leggings are high-waisted with a drawstring, so they don't move at all when running – constantly hitching up your waistband has to be one of the most annoying things! They're also really comfortable, have reflective detailing and are made from over 70% recycled materials which is great to know.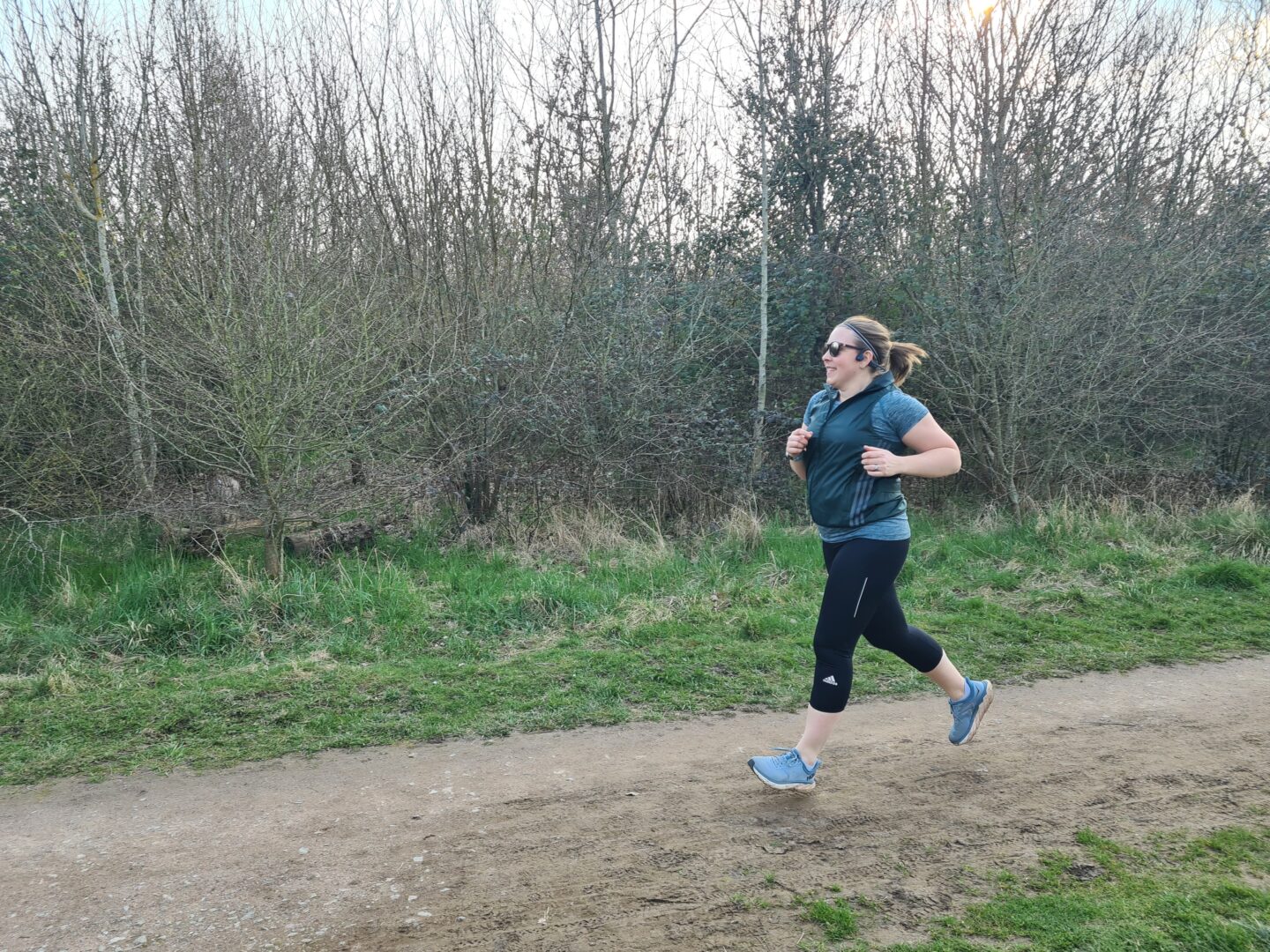 In fact, I've also been testing out the Run Icon 3-Stripes Running Wind Vest and the Terrex Parley Agravic Trail Running Tank, both of which are made from 100% recycled polyester! It's really encouraging to see big brands like adidas taking sustainability seriously. In fact Parley Ocean Plastic, upcycled plastic waste from beaches and coastal communities (which my new running tank is made of), was first introduced in 2015. Since then adidas has worked hard to introduce recycled polyester across its entire product range, and now 90% of the fabric used is made from recycled materials. They're also working on taking back used products to extend their lifespan through re-commerce and re-use, as well as repurposing materials to reduce waste. As someone who loves new workout clothes but worries about the implications on waste, I definitely feel happier supporting brands who are consciously trying to make a change.
Plus the kit is great! The running vest is an ideal piece for the UK spring weather where you're not sure if it's quite warm enough yet for short sleeves, and it has lots of pockets for stashing your phone, money, keys, snacks…
The Terrex Running Tank is a super lightweight and breathable top which I imagine will be perfect when it does warm up a bit, and I love the bright pattern.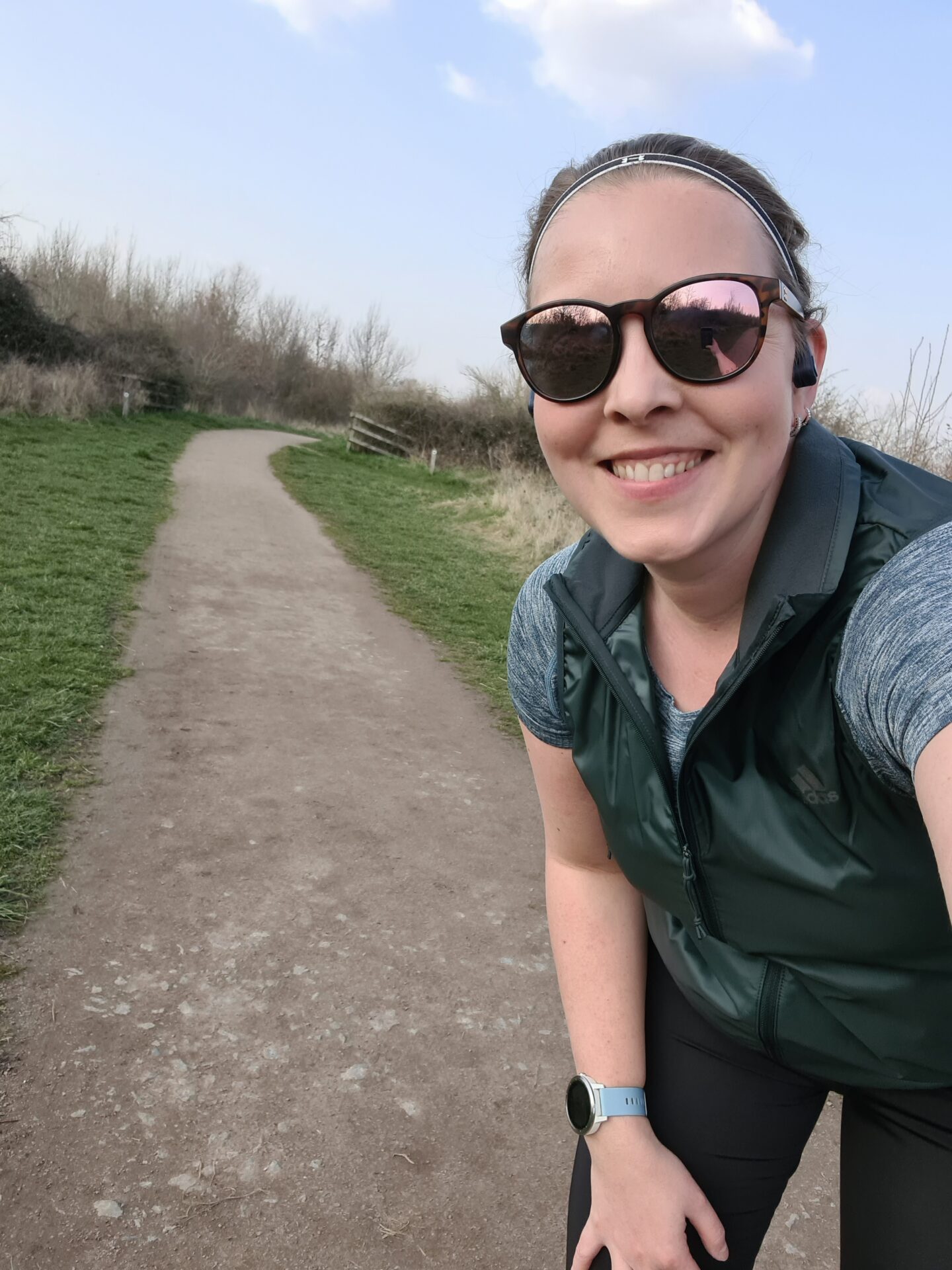 NEW TRAILS
So far, we've been exploring the area of Marston Vale which is on our doorstep. We've been to the Millennium Country Park in Marston Moretaine, which surrounds Stewartby Lake and features a rather eye-catching wind turbine! I've also run along some of the trails through the Gateway Woods which are in the village of Wootton, and have some funny names – Hoo Corner, The Kill, Button's Ramsey. We'll probably take the bikes and explore both of these further, as the tracks are nice and sandy and flat, and there are picnic benches along the way that are perfect to stop and refuel! I'm keen to eventually make it to the Millennium Country Park parkun on a Saturday morning as well, if I can drag myself out of bed in time. Hey, it's been a hectic few weeks and I'm still trying to catch up on my sleep… 
Let me know if you have any suggestions of places to explore near Bedford.
Beki x
NB: I was given a £200 adidas gift voucher as part of being a member of the adidas Blogger Community, but as always all opinions are my own. 
Read my previous 'word of the year' blog posts here: