I've taken part in RideLondon 100 for the last three years with varying degrees of success, mainly due to the weather, my training, and circumstances en-route beyond my control! It's part of a fantastic weekend of cycling in the capital, which includes the FreeCycle on the Saturday and the pro race on the Sunday so there's plenty of ways to get involved.
A Look Back
2016: My first RideLondon experience. I rode by myself and had an absolute blast, enjoying the sunshine and the experience of riding on closed roads in Central London. However, I encountered several accidents on the route which caused road closures and meant I only completed around 86miles instead of the full 100, and didn't get a chance to tackle Leith Hill or Box Hill.
2017: My second RideLondon experience. This year I took part with James, and we rode the whole route together, completing the full 100 miles. Unfortunately I really struggled with my lack of training in the run up to the event, and managed to pick up an annoying hamstring injury which meant that I definitely didn't enjoy the experience as much as the previous year. We took a lot longer than I wanted to complete the distance, but still, 100 miles!
2018: My third RideLondon experience. Again James and I started out together, and made it to halfway before he headed off alone. The weather this year was absolutely miserable, pouring with rain and blowing a gale and I actually made the decision to take the diversion missing out Box Hill and Leith Hill if only to get back quicker! I finished 86 miles feeling great despite being completely soaked to the skin.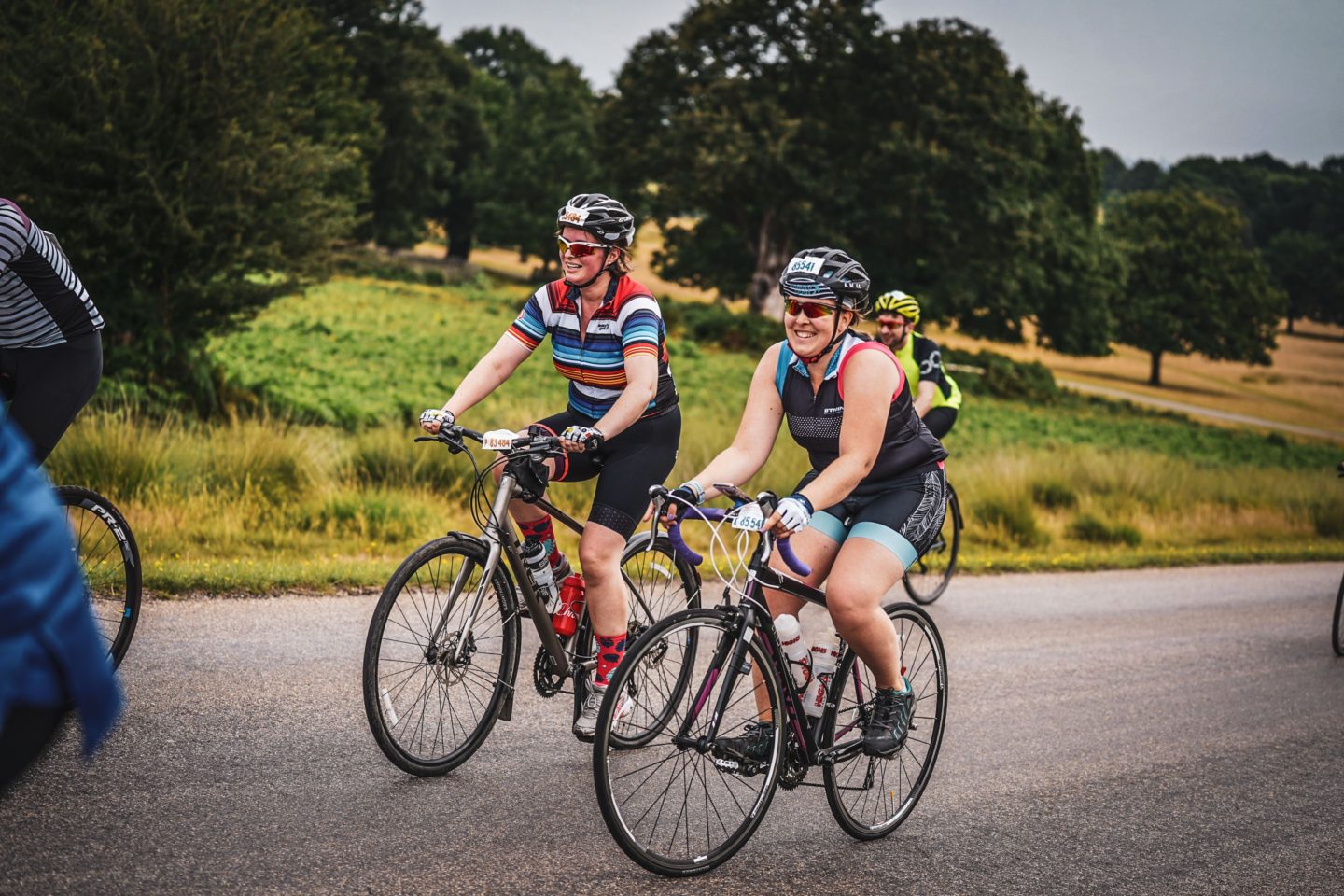 For 2019, I decided to enter the ballot for one of the shorter distances that are part of the RideLondon weekend. As the event has grown, the organisers have added both a 46mile ride and 19mile ride, in order to make it more accessible and encourage people to get cycling.
I got a place in the ballot for RideLondon 46, which basically follows the same route as the 100 through Richmond Park to Hampton Court, before turning back around through Kingston, Wimbledon and Putney to finish on the Mall with all the cyclists from the other distances. It's a mainly flat route, with just Sawyers Hill in Richmond Park and Wimbledon Hill to contend with making it perfect for first-timers. I found that 46 miles is definitely a more manageable distance to train for without it taking up too much of your time too!
Read on for my full list of pros and cons…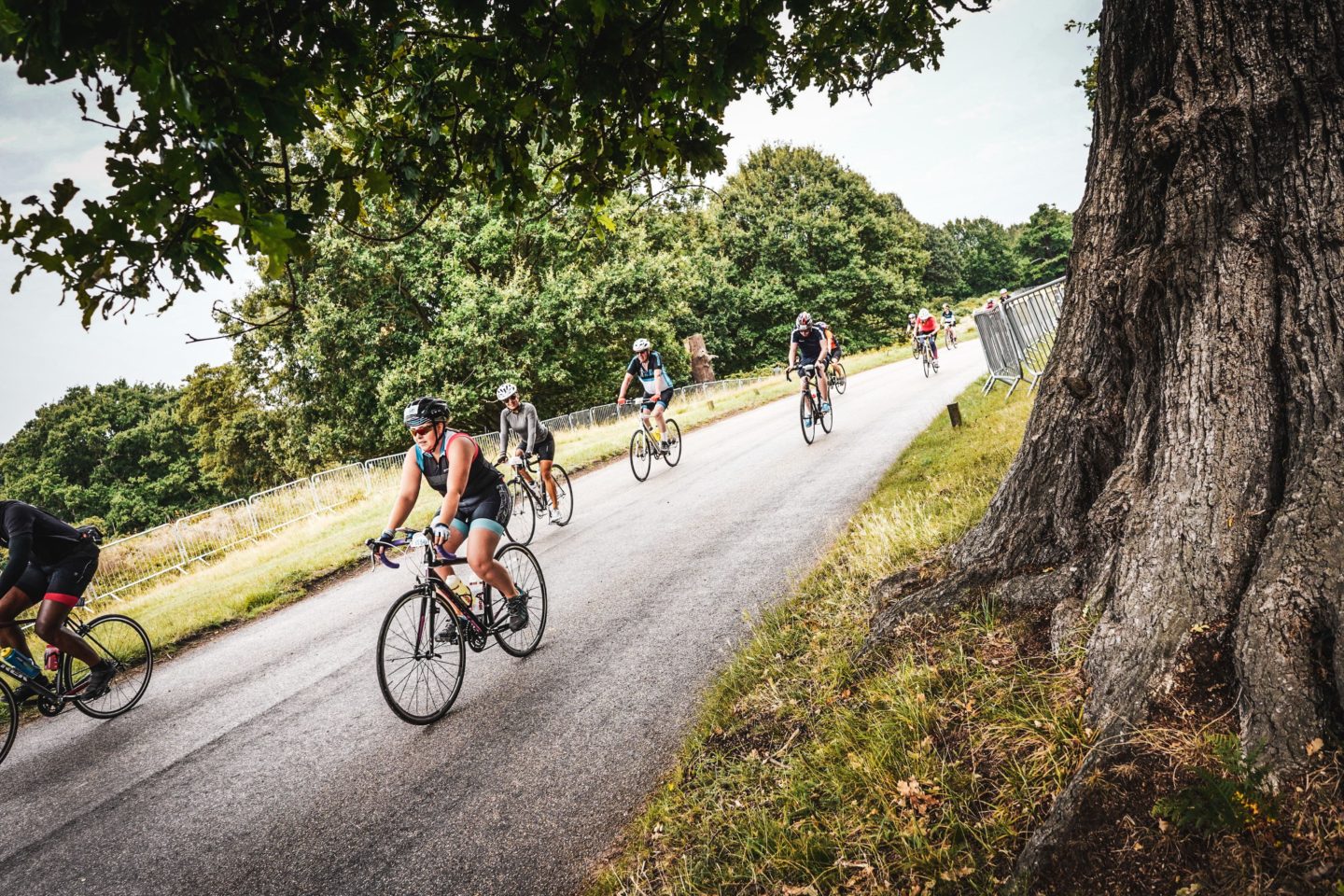 Pros
The 46 is a shorter, more manageable route than the full 100, both in terms of training and completing the distance on the day
It's flat, fast (mostly) and definitely a fun ride incorporating some fantastic scenery and iconic London landmarks
The start is very organised (as has always been the case when I've done the 100), including baggage drop-off and funnelling thousands of riders through their start pens.
The route is well-signposted (mostly) with good feed stations, and lots of great support from locals who come out to cheer on the rider
Riding on closed roads in Central London is something pretty special, that you don't get to do at any other time of the year. Not having to stop at traffic lights, roundabouts or junctions makes your average speed a lot higher too which is a nice boost to morale.
The medal is great, nice and chunky, even for the shorter distances.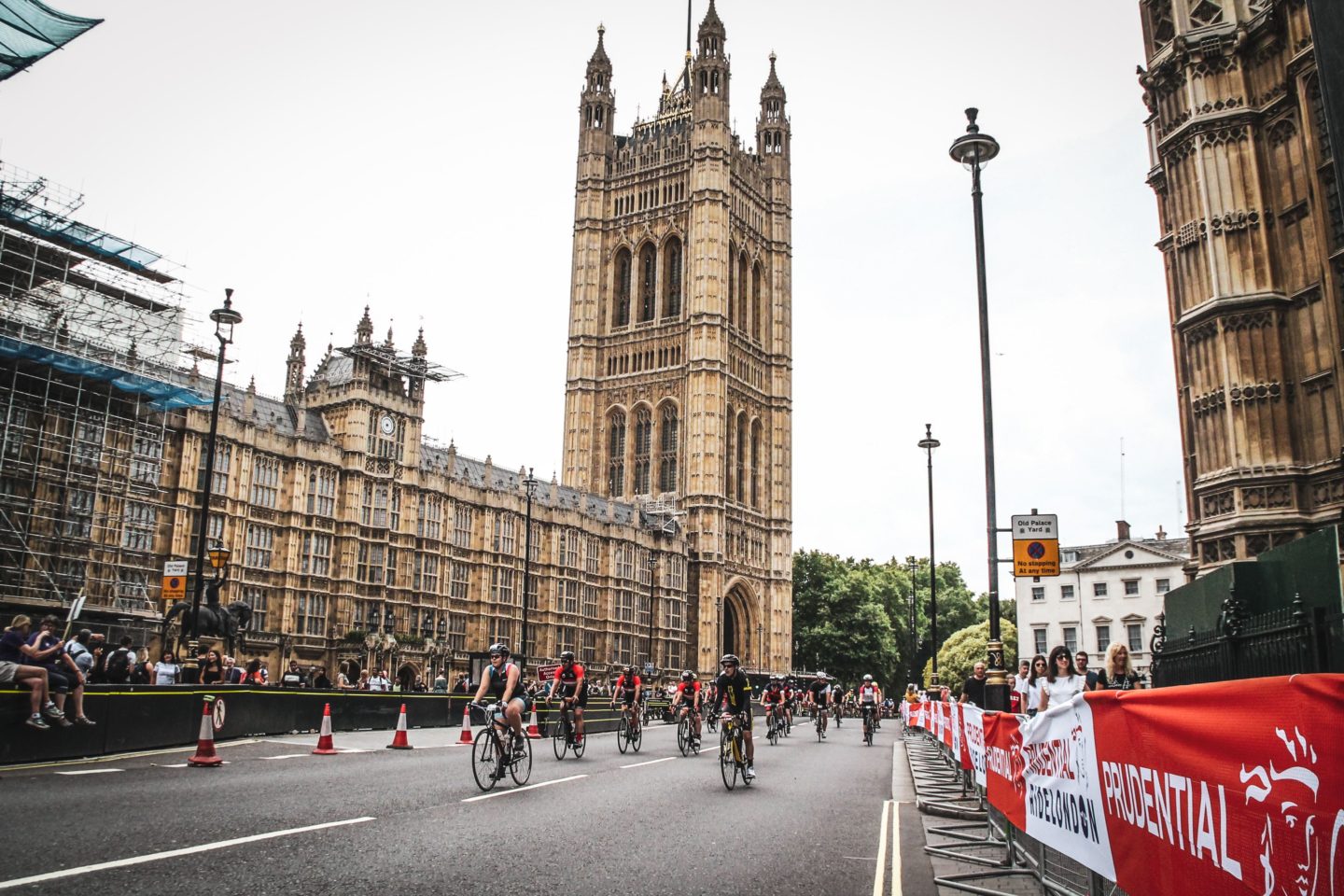 Cons
NB: Most of these negatives seem to be specific to the 2019 event exclusively. Aside from the congestion, I'm hopeful that the other issues were one-offs. It's also worth noting that the organisers ran out of medals for the 100 mile riders this year too (James didn't get one on the day, it was posted out afterwards) so perhaps this was just an unlucky year!
For some reason, the route ended up being 39 miles instead of 46 with no explanation. We didn't even make it to Hampton Court which meant no 'Hub' for refuelling and a good chunk off the distance. I finished in 2:45, thinking that I'd ridden very fast, but actually the course was short. I imagine if this was your first event, that would be pretty disappointing.
The 'festival' in Green Park after the event was very disappointing this year, with huge queues for food and toilets. In previous years they've definitely had more food options, big screens to watch the pro race and more of a party atmosphere.
The route was very congested in places with the 100 mile, 46 mile and 19 mile cyclists out on the roads. I do think that perhaps it's got to the point where there are too many participants, particularly when there are accidents which cause diversions for some riders, leading to bottlenecks where they have to rejoin the route.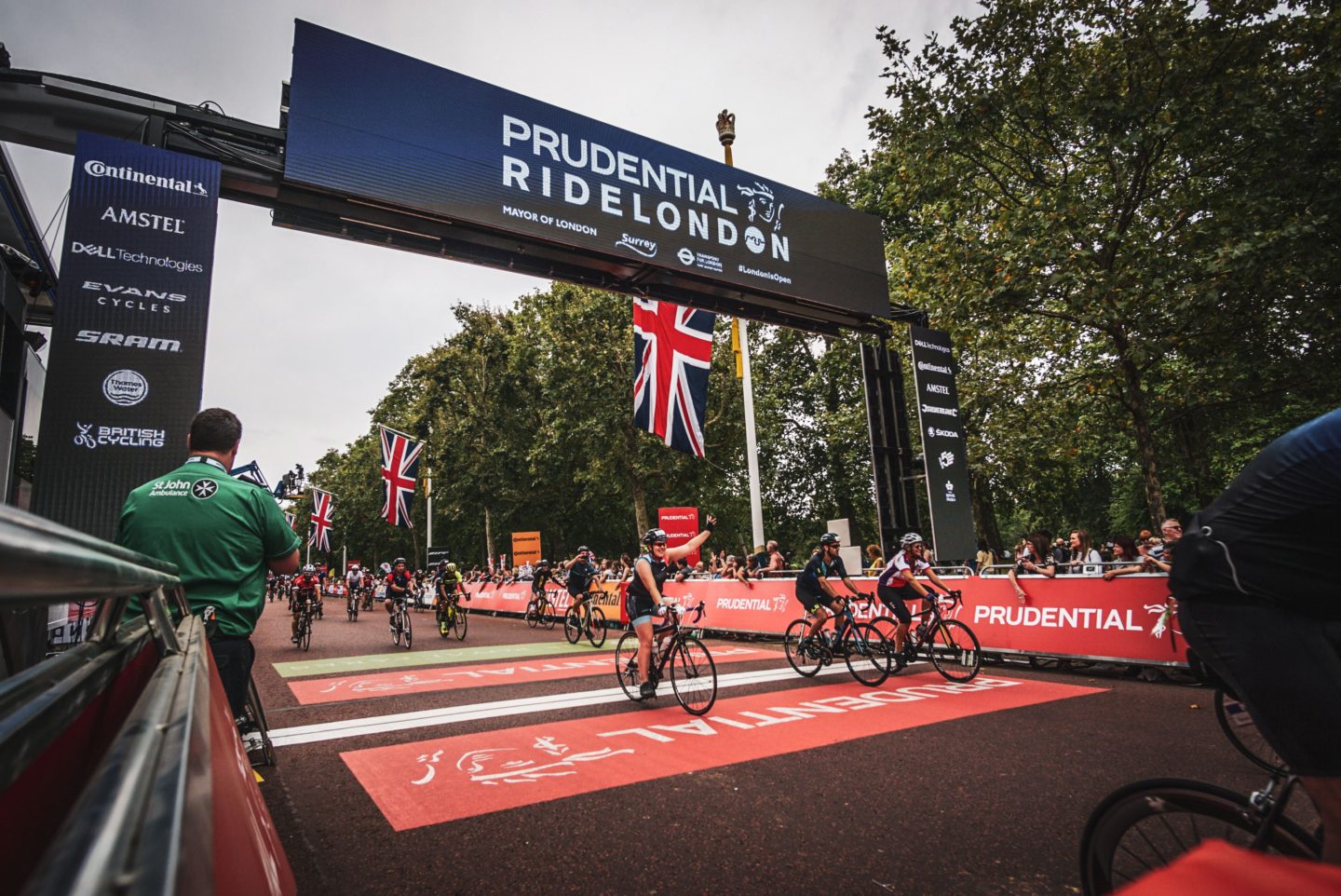 I would definitely still recommend the Prudential RideLondon weekend to those who haven't taken part previously. It's one of those 'bucket-list events' and is a must if you've done the London Marathon or Swim Serpentine and want to try and claim an additional London Classics medal!
I hope that the organisers manage to iron out the kinks that have developed as the event grows, as the concept of a weekend of closed-road, traffic-free cycling in the City, for all ages and abilities, is great.
Have you taken part in any of the RideLondon events?
Beki x