Sometimes it's good to get away from it all. Even though I love London, the crowds and the crazy pace of life can leave me feeling drained after a while and I feel the need to escape. This is usually to somewhere with green fields, trees and open skies, or by the coast where I can listen to the waves and restore some peace to my mind and body.
Last weekend I headed to the Forest of Dean for a few days, which was pretty perfect by "escape" standards…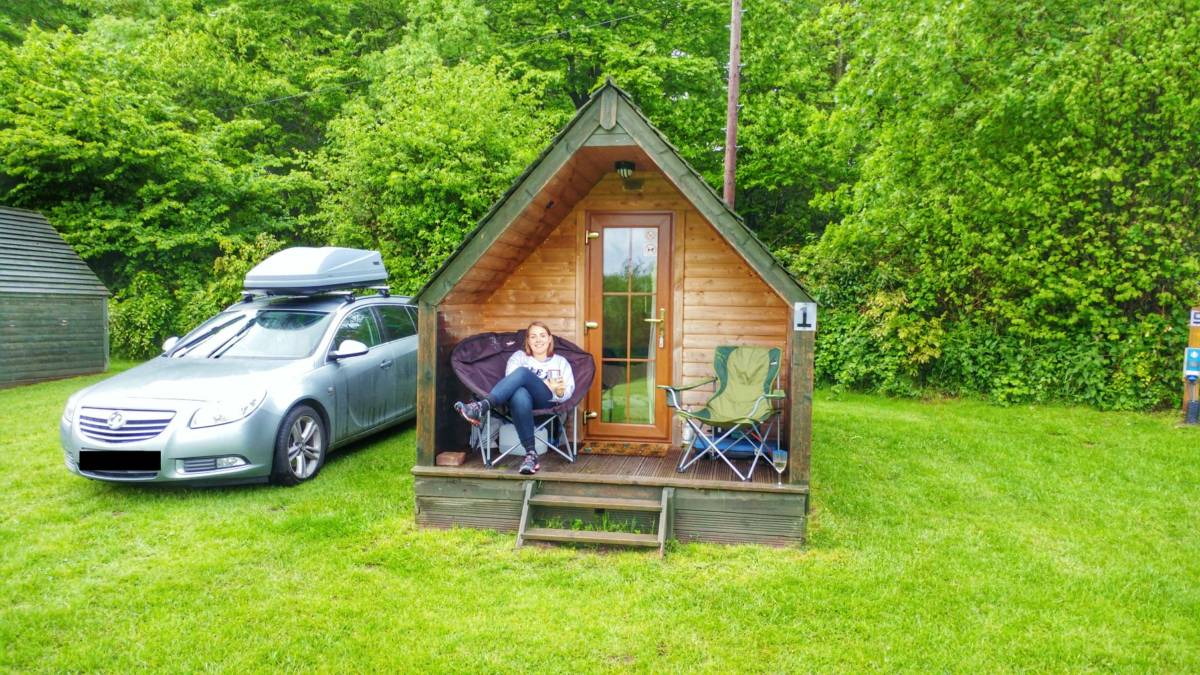 We stayed at Beanhill Farm campsite just outside Lydney, in one of their little log pods. Kind of like a glorified shed really, with electricity (and a kettle!) and insulated so it stayed nice and warm. It was perfect for a short break, where we could still bring all our own bedding and camping bits, and enjoy the fun of cooking outside, but without the hassle of putting up a tent after a long Friday night drive. And considering it rained quite a lot, great to have somewhere you could actually stand up in when you wanted to retreat indoors, and hang wet clothes to dry!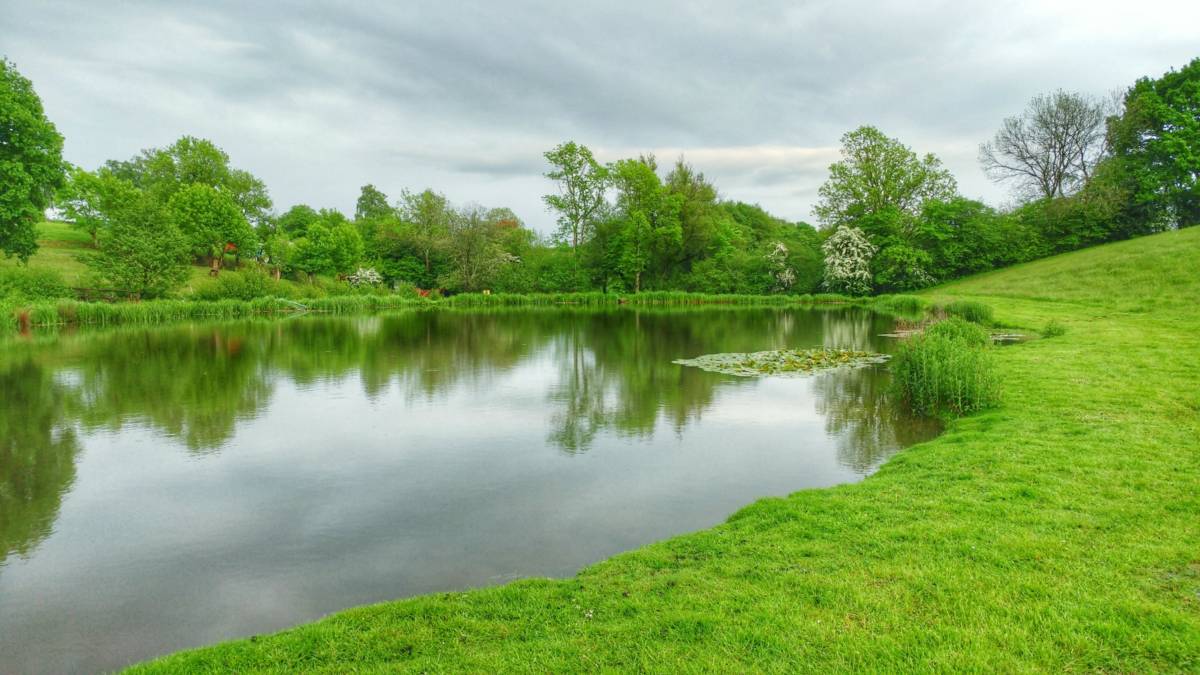 For most of the weekend we were the only people there, and I could feel every fibre of my body relaxing as I sat looking down to the lake at the bottom of the camping field with a glass of wine in my hand, and hearing only cows mooing!
Saturday morning we decided to be a little more energetic, and got sweaty and muddy mountain biking in the forest. I hired a hardtail (and helmet) at Pedalabikeaway – £19 for 3 hours – and we tackled the Verderer's Trail, which is an award-winning Blue graded trail through the forest.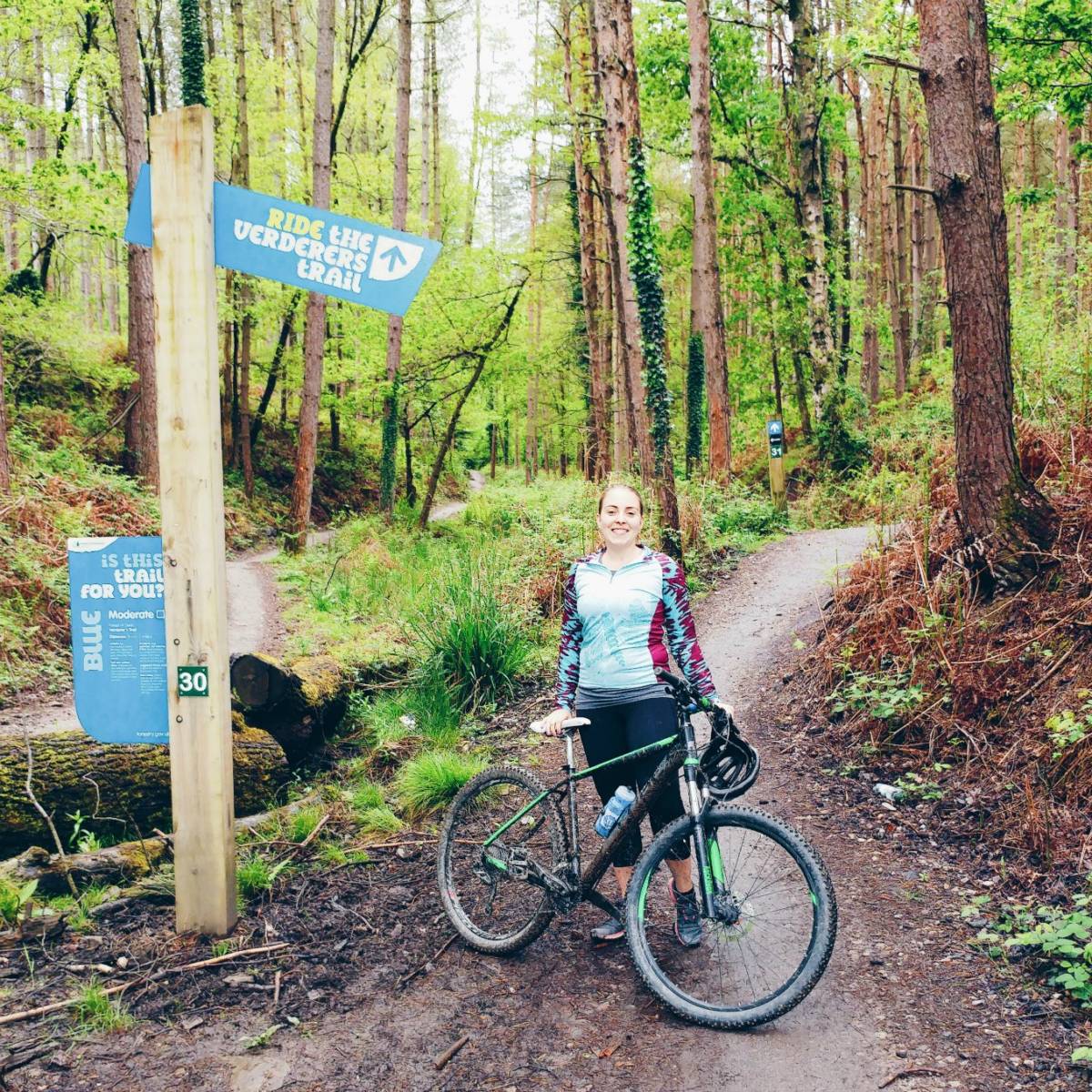 "Widely acclaimed as the best blue trail in Britain, the Verderer's incorporates fast, flowing flat out corners, big berms and rollovers. Graded BLUE (11Km), but with some tricky challenges, the trail gently winds uphill before a swooping, flat top section and a brilliant descent on the Dragon's Tail that will have you hooting and hollering all the way back to the cycle centre. Smiles guaranteed – or your money back!" – Pedalabikeaway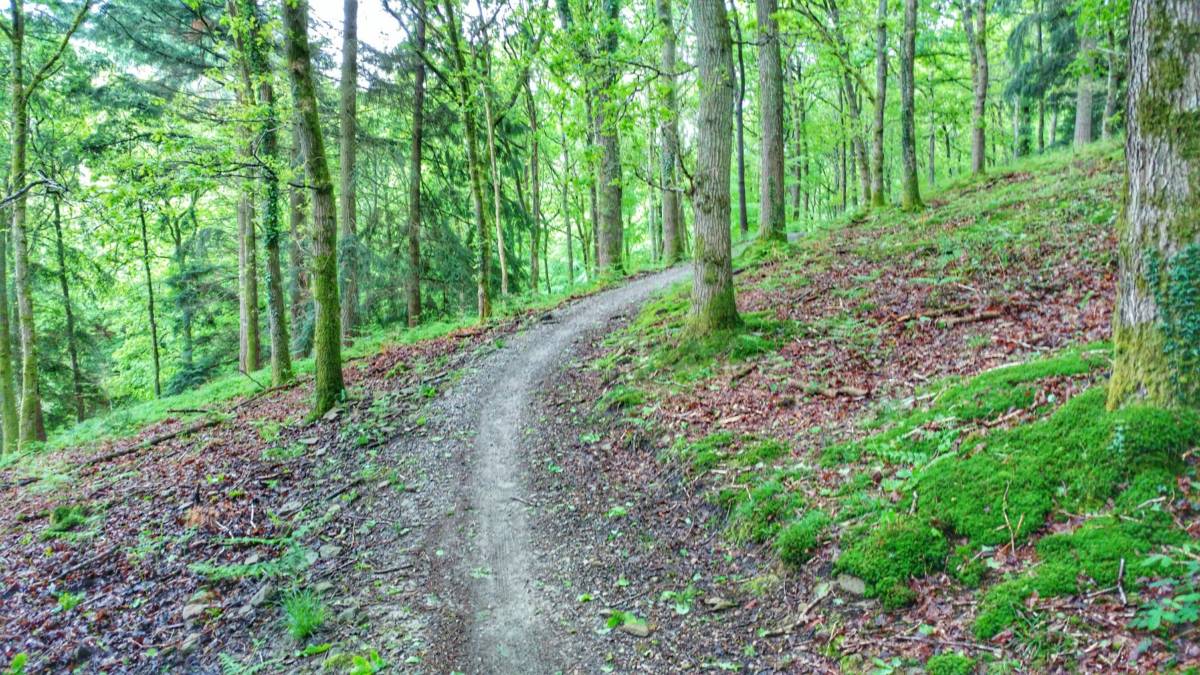 I'm not an expert by any means, but I loved pushing myself to climb the hills, and make the tight corners and squashing down the fear on the fast-paced downhills! With the "family" leisure trail around the outside of the course and the technical trails in the middle, anytime you feel like you need a break you can just come off and cycle on the flat for a while which was quite nice. And of course there were plenty of water/photo stops as well!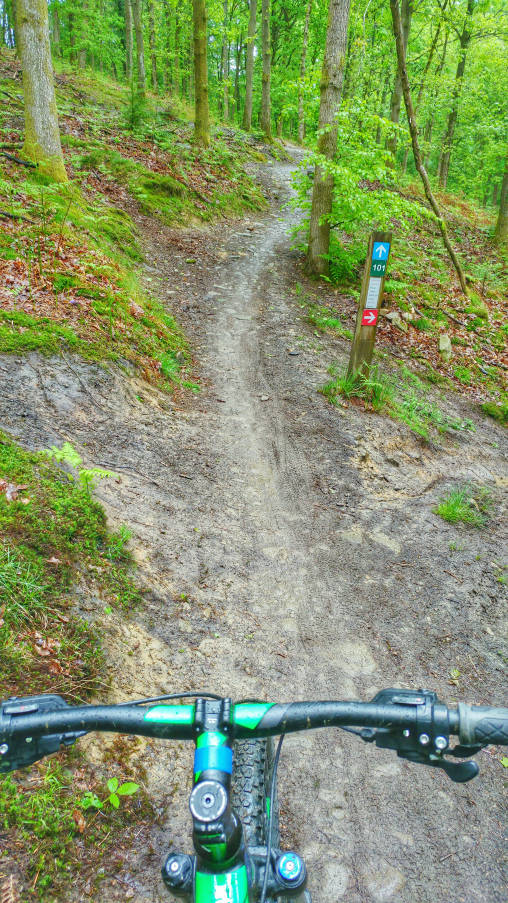 After a couple of hours, and when our legs (and faces) were sufficiently muddy we headed back to return my bike, grabbed a cup of tea at the onsite cafe and refuelled with some of the homemade lemon drizzle cake that I'd made – a pretty awesome morning!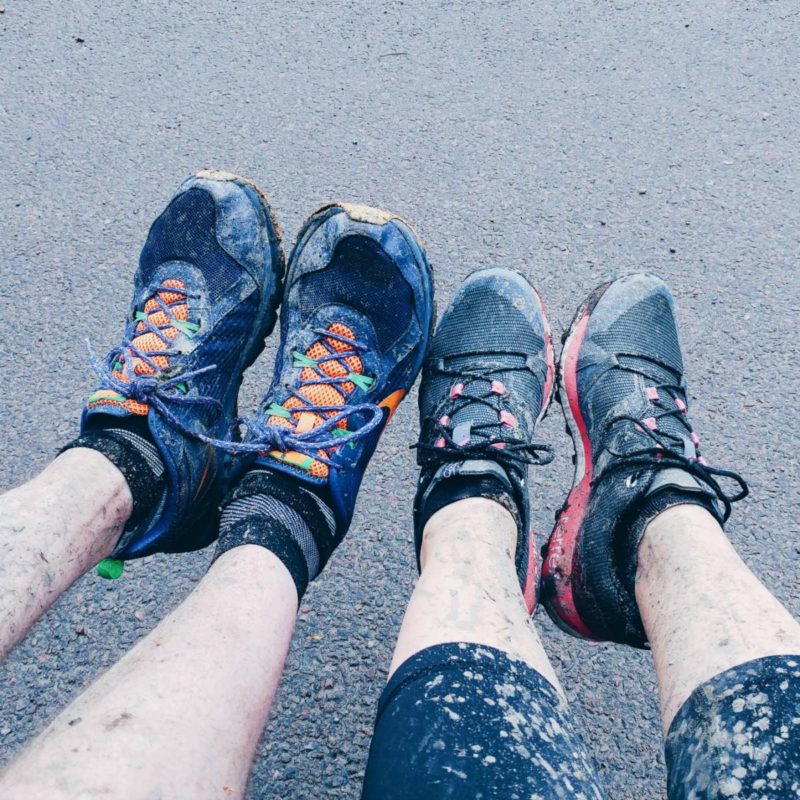 And the perfect complement to an otherwise chilled weekend. I'd definitely recommend Beanhill Farm – the owners were friendly and even offer breakfast boxes of supplies, or will cook you a bacon sandwich themselves if you like! The facilities were small but clean/modern and quite sweet with a little library in the toilet and shower block – token operated but powerful. You can also hire a brazier and bags of wood so you can have your own fire, which is a pretty cool addition when camping. They even sell marshmallows!
Have you been to the Forest of Dean? Where do you go for a short weekend getaway?
Beki x