Our first summer holiday as a family of four was to Ringwood for some New Forest adventures. We stayed in a lovely 300 year old thatched cottage that mixed original features with modern facilities and spacious bedrooms. It had a proper farmhouse feel to it with wooden beams, a cosy fireplace and a big ceramic sink in the kitchen – perfect for bathing the baby! The cottage was situated at the edge of the town, just a 5 minute walk from the high street shops and cafes. It was also easy for us to hop in the car for beach days on the south coast or walks in the wider New Forest area, a perfect mix of both worlds.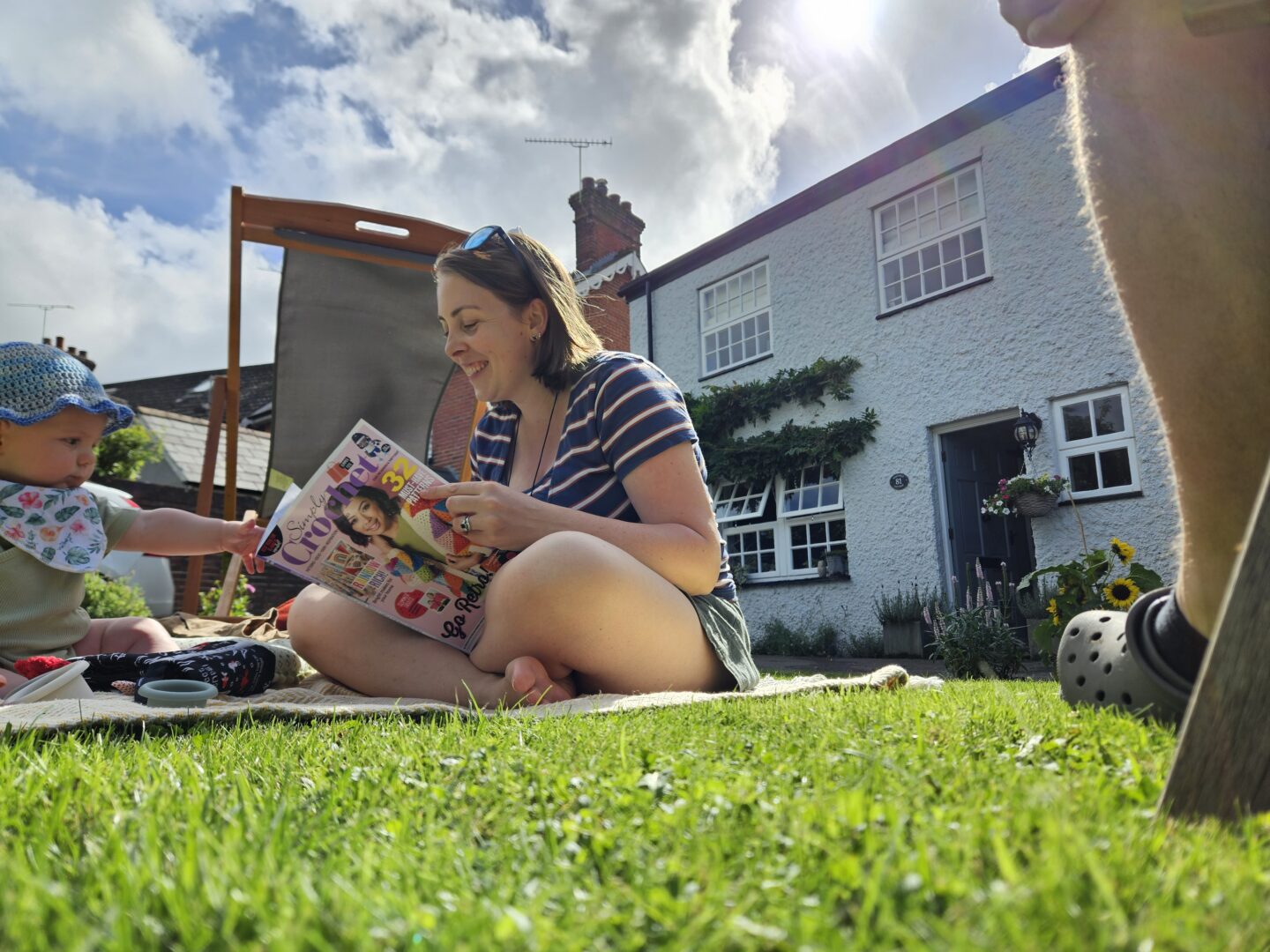 The location was great for families, both due to the amenities nearby (a Waitrose to pick up emergency nappies!) and the amount of activities to do on the doorstep. Here are our top destinations to visit if you're heading to the New Forest soon:
Moors Valley is a fantastic place for the whole family, with miles of tracks through forest, heath, meadow and woodland and alongside rivers and lakes to explore, both on foot or by bike. A Forestry England venue, it has a Go Ape, Gruffalo Trail and café, similar to some of the other places run by them that we've visited previously (Wendover Woods for example). However, it was much bigger that we were expecting and had lots of extra features we'd not come across before, including the 1 mile long Play Trail packed with amazing giant wooden play equipment.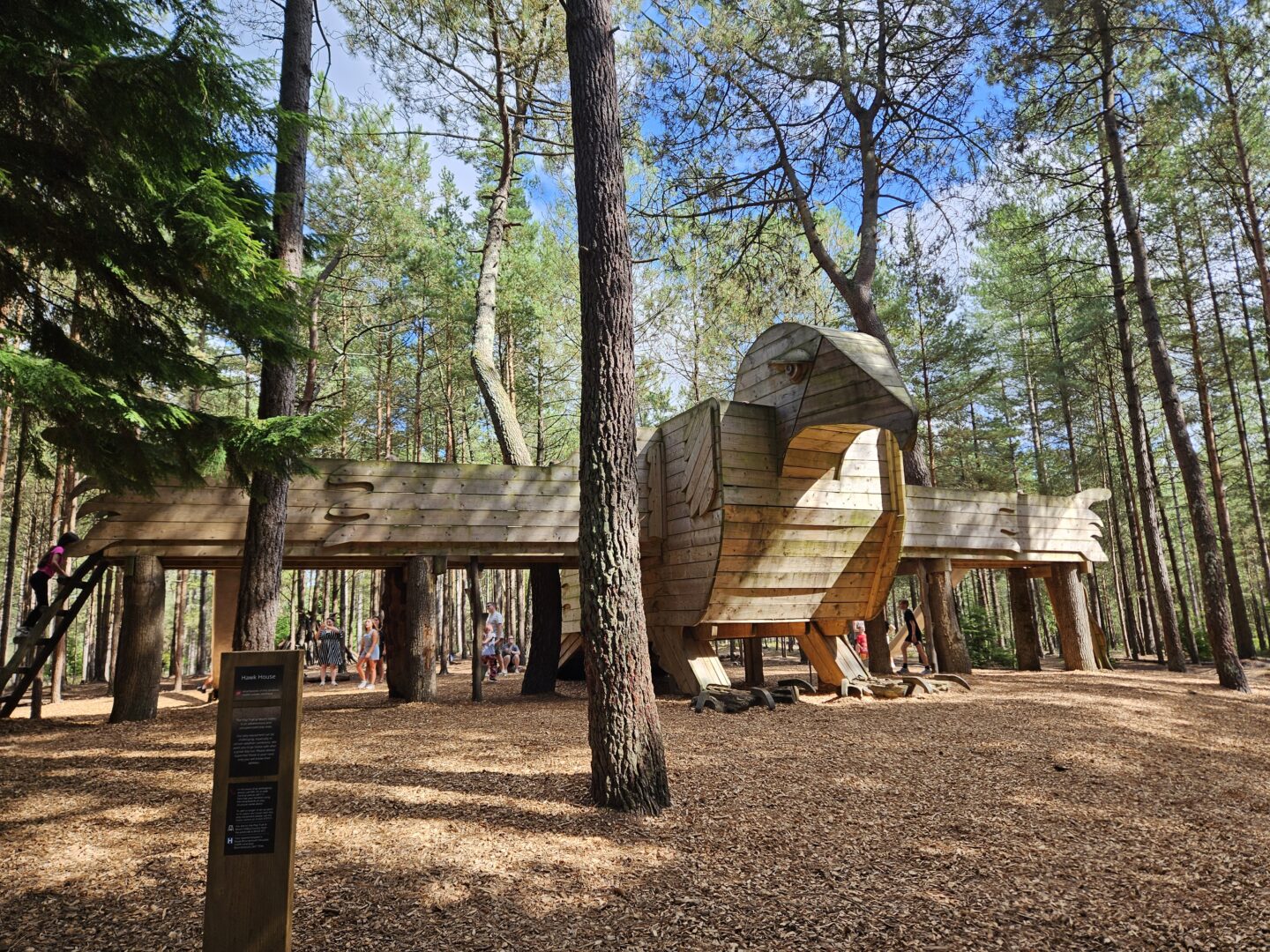 The trail is suitable for pushchairs, although a little bumpy in places, and some of the play structures were also accessible and inclusive offering ramps, double slides and sensory activities. We loved following the track through the forest to see what we would come across next!
Halfway along the Play Trail, there is the option to divert onto the Tree Top Trail. This 5 metre high and 200 metre long wooden walkway takes you up amongst the trees and allows you to get a real bird's eye view of the Forest which James and E enjoyed, whilst Arthur and I walked along the connecting path underneath.
[Funny story – we had plans to take Arthur on the Moors Valley Railway, a narrow gauge steam railway that runs through the park. However, it turns out that he is terrified of train whistles and had a full-on meltdown every time the train came past, leading to me walking out of the park holding him whilst breastfeeding, with a white noise machine clipped to my shirt to try and drown out the sound!]
Christchurch Beaches
There are lots of lovely beaches along the South Coast, most only 20-30 minutes drive from the New Forest. We were really lucky while we were away and had some gorgeous sunny weather, so spent a couple of beach days at Avon Beach in Christchurch. This is a sandy beach ideal for families, offering a safe, gentle slope into the sea. It's also dog friendly although we chose to leave Blake (11-year old chocolate labrador) with the grandparents on this occasion.
Although there is a beach level car park directly next to Avon Beach, we actually parked at the top of the hill a little further along the coast (Steamer Point car park – there is a ramp down to the beach). This is nearer the sand and shingle beach at Highcliffe, and away from the café and beach huts in Christchurch. It was therefore a lot quieter even with the hot weather and we were able to find somewhere to set up our beach tent and have room to play. However, it's worth bearing in mind if you preferred to be on the stretch of beach which is patrolled by lifeguards in the summer (or wanted an ice cream!), you'd need to park at the main Avon Beach car park.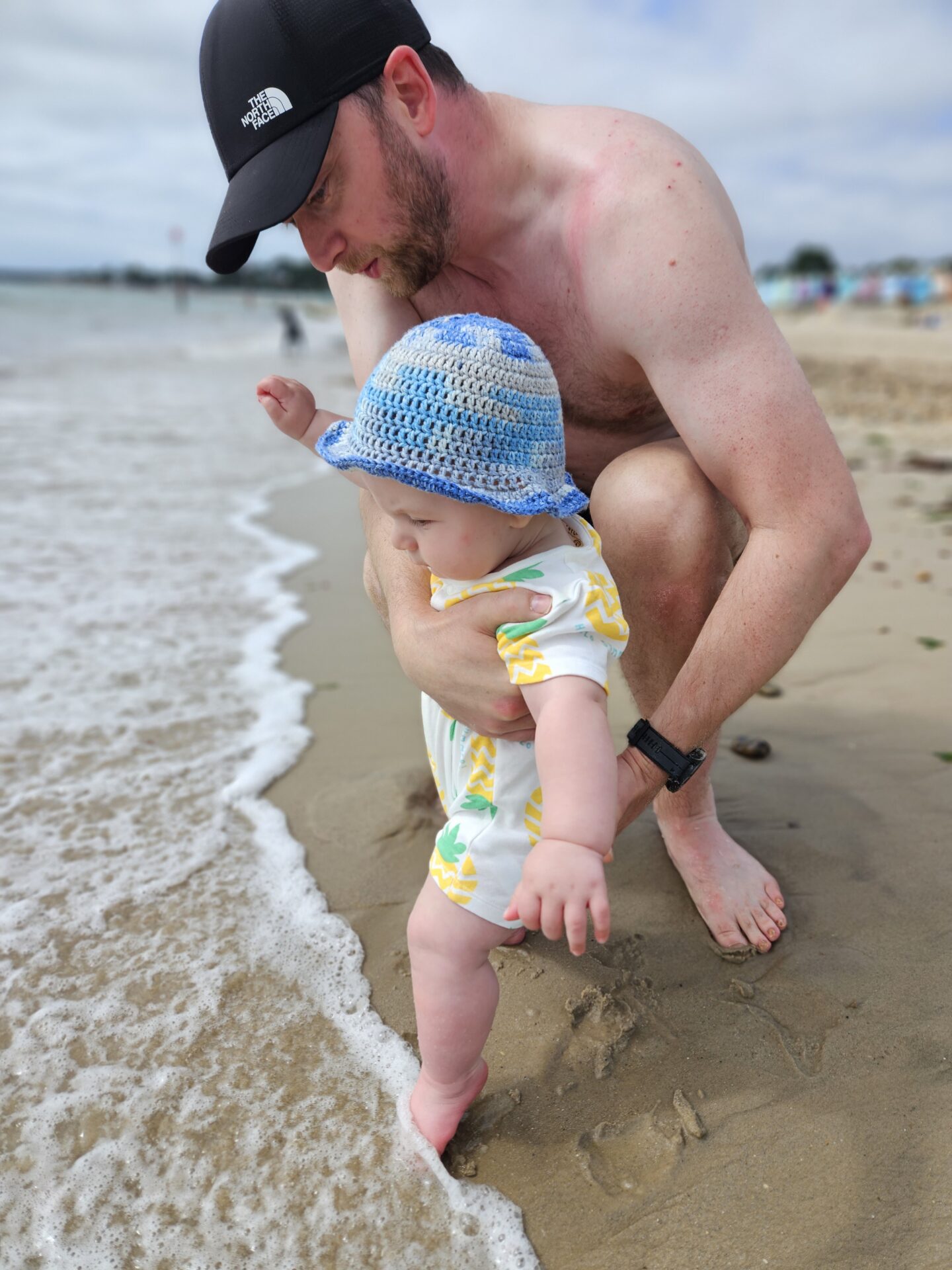 Arthur loved his first beach experience, eating the sand (of course), paddling in the sea and even taking a beach nap in the tent listening to the waves. I even braved wearing a bikini on the beach, something I would never have done in the UK prior to having a baby, but bizarrely I feel more body confident now than I did pre-pregnancy. Perhaps because I have a newfound appreciation for what my body can do rather than what it looks like. A discussion for another post perhaps…
The final place we visited, on a slightly more rainy day, was the New Forest Wildlife Park. This small park is a home to native or past-native animals such as owls, deer and otters and has a real emphasis on conservation. A visit comfortably fills 2-3 hours if you take a picnic lunch or stop at the café and even though it was a bit wet on the day we visited, you can take shelter in the glasshouse and try and spot some of the smaller creatures such as ferrets, badgers, foxes and mice.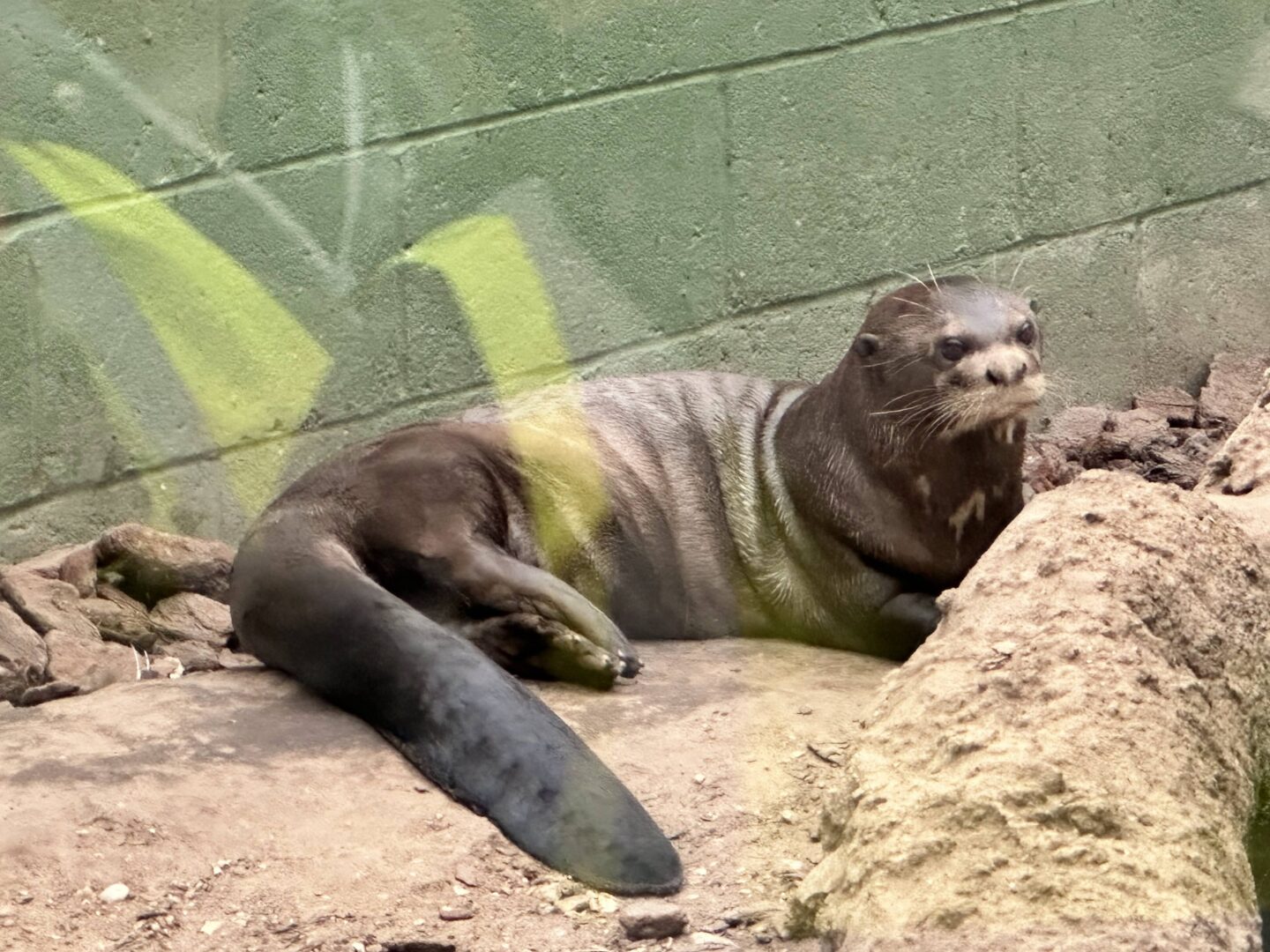 There is also the option to listen to some of the keeper talks at regular animal feeding sessions and get up close to the deer and wallabies in their wood enclosures.
New Forest Ponies
It's worth bearing in mind that you can also spot plenty of wildlife just driving around the roads in the New Forest! There are about 5,000 'wild' New Forest Ponies roaming around, grazing on the open moorland, or just casually blocking the streets in several of the towns and villages.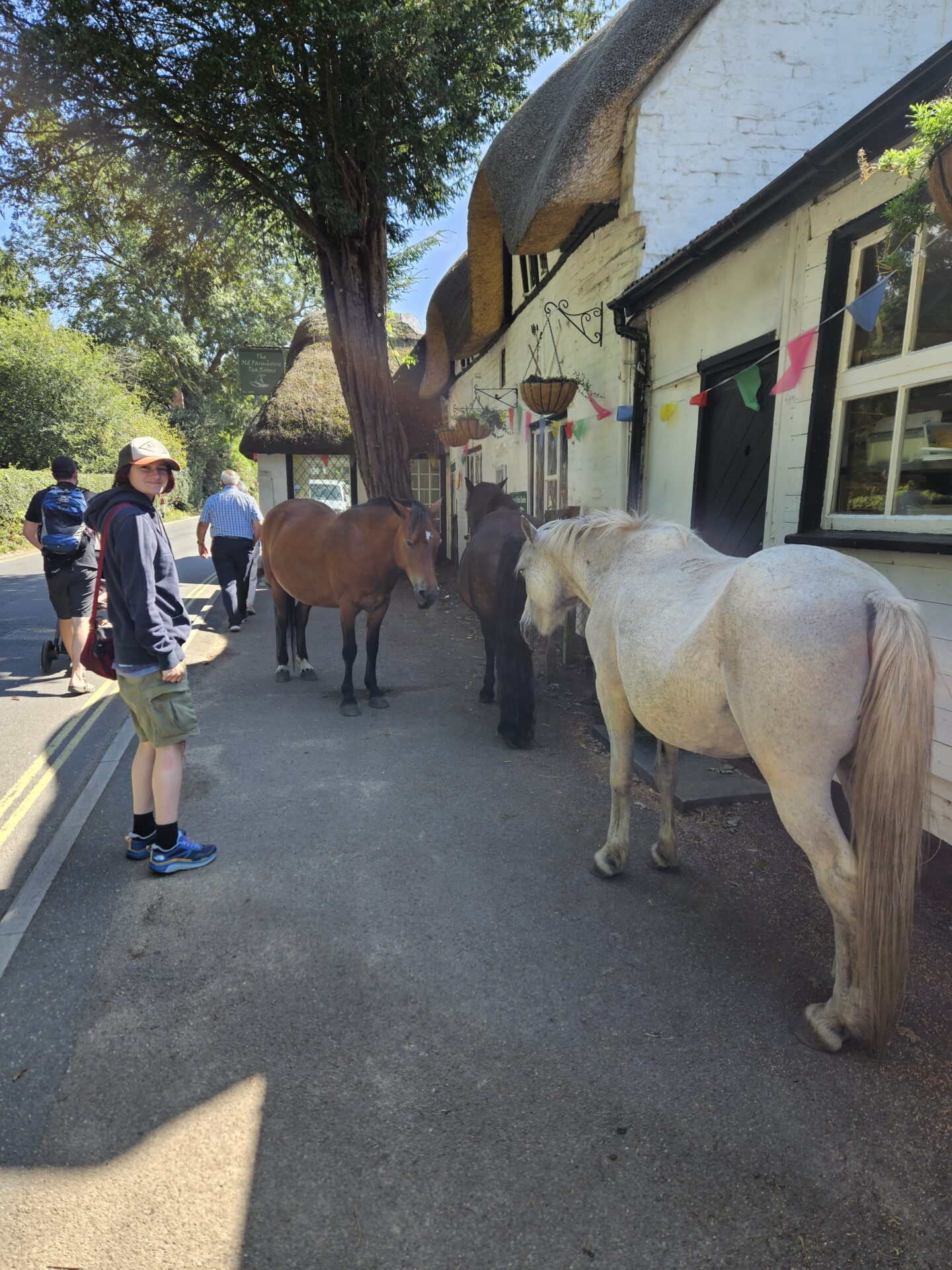 Although the animals are technically owned and cared for by local people, they are unpredictable and best treated as wild, and you're definitely not allowed to feed or pet them. Whilst we stopped to admire and take photos, it's a good idea to keep your distance especially from foals, although some of the ponies seem to find people particularly interesting!
We found some of the best places to spot congregations of New Forest Ponies were in the village of Burley and Boltons Bench in Lyndhurst, but there are many other good locations throughout the New Forest.
Have you visited the New Forest before?
Beki x