I've always loved Spinning.
But I've also come across some people who don't view it as "proper" cycling. And to be honest with a few classes I've tried that include so much choreography you feel like you're doing Strictly Come Dancing on a bike, plus flinging weights around as well, I can sort of see their point.
But that doesn't mean that Spinning doesn't have a place in training for a cycling event. It incorporates a lot of great training techniques which can really focus your fitness and boost your bike confidence. 
TOP 5 REASONS WHY SPINNING IS GREAT CYCLE TRAINING
1. Saddle time – cycling 100 miles is going to take me around 6.5-7 hours at a guess, which means I need to toughen up my rear so it's happy with sitting on a bike for that long. Even though a Spin class is usually only 45-60mins, every little helps!
2. High intensity – the fast intense pace of a Spinning class means you're going all out for those 45minutes, helping to burn fat (less weight = go faster) and improve fitness.
3. Interval training – learning how to pedal fast, and improve your speed is great for much the same reason why you might do treadmill sprints when training for a marathon. You're not actually going to cycle that fast in the race, but incorporating speedwork will help make that race pace feel like a doddle.
4. Time – fitting in actual bike rides during the week can be tough with a 9-6 job, especially in the winter when the mornings and evenings are still dark. If I lived a little closer I might look into cycle commuting, although the thought of cycling in London is frankly terrifying!
5. Fun – I don't want to be taking my training so seriously that I forget that fitness is all about having fun! Spin classes are basically a bike dance party, with an enthusiastic MC (instructor) and 20 or so fitness party animals working hard and getting sweaty. What's not to love?!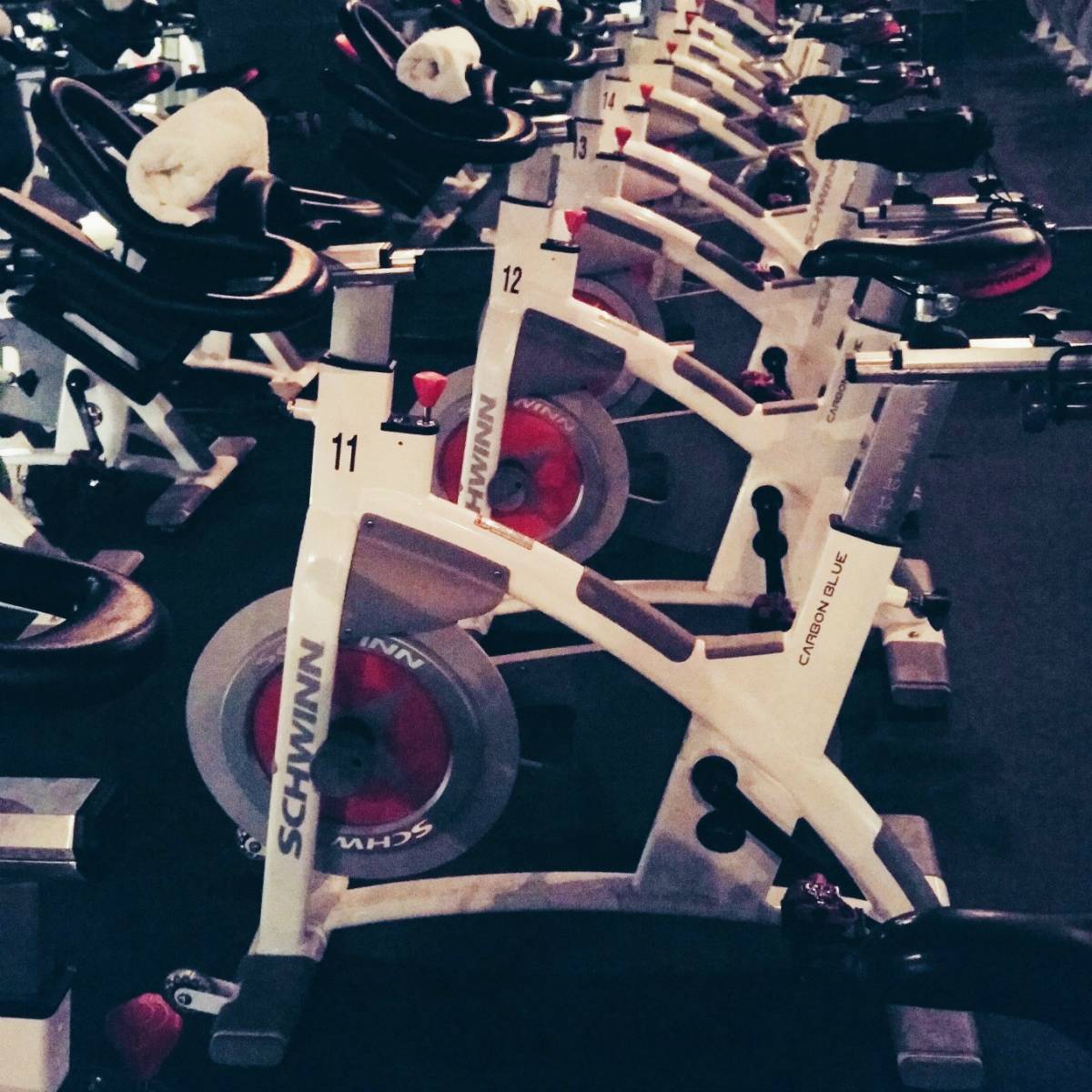 BOOM Cycle are kindly sponsoring my training for Ride London, so I've been heading along to the Shoreditch cycling studio for a weekly high-energy, dynamic class in a friendly welcoming environment. The instructors are always so enthusiastic, with great music to keep you motivated. I get in the zone, get sweaty and emerge feeling totally exhilarated!
"Spinning is very much an individual experience of mind, body and soul. The great thing about jumping on that bike is that you can leave everything from the outside world behind for 45 minutes. Try to relax, clear your mind and focus on self belief. It really is all down to positive mental attitude. Your legs will just do it if you tell them to. Stay strong mentally – don't let your mind give up on your body. Believe you can turn that resistance up and you will work harder than you ever thought possible.  … 4, 3, 2, SURGE!"
 -Naomi Heffernan, BOOM Cycle Instructor
What do you love about Spinning? 
Beki x