It's 4 months into 2023 and I'm back, and with a new baby adventurer in tow! Arthur was born in mid-February and since then my world has been turned upside down by this little man. The first few weeks were a blur of nappies, sleepless nights and trying to master the challenge that is breastfeeding, all whilst recovering from a long and exhausting labour. I feel hugely grateful that things went (mostly) to plan, and I had James by my side the whole time. That moment when we both looked down at our little bundle snuggled on my chest is one I'll remember forever.
Now Arthur is nearly 3 months old I feel like I'm able to raise my head above the parapet and take in a little of what we've achieved. Becoming a (birth) Mum has been amazing, nothing prepares you for it, no matter how many classes you take or books you read. I know everyone thinks it of their children, but he's absolutely perfect and I can't imagine my life without him. I feel so lucky, and so excited when I think of all the adventures we still have to come together.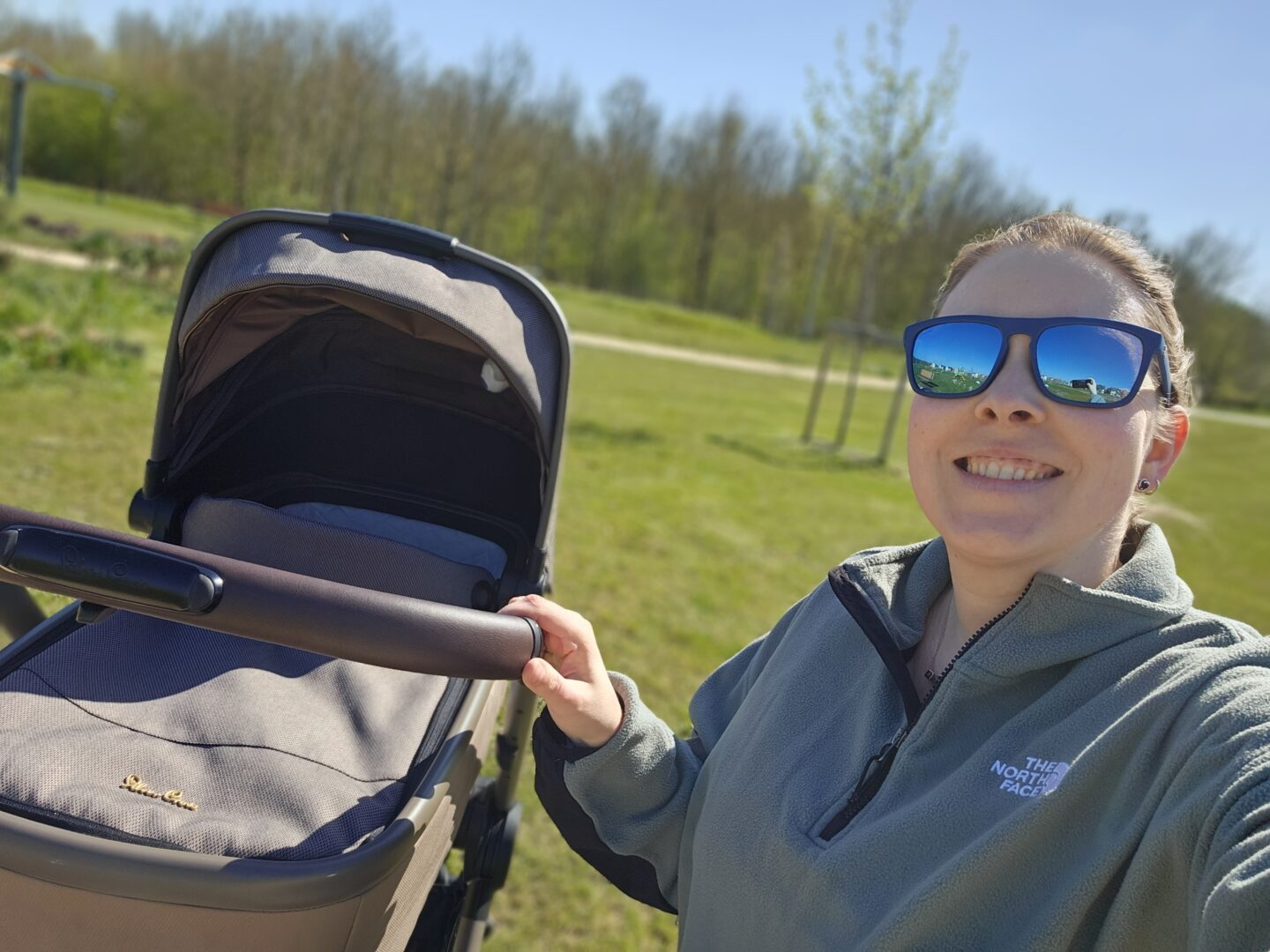 Amidst all the mayhem, getting out for some fresh air has been a huge part of my daily routine (if you can call it that!). We ventured out for our first walk on Day 5 and I've tried to keep up the momentum. We're definitely not taking on long distance hikes at the moment, but I'm really keen on being active after having a baby even if that's at a slower pace than before. A stroll around the local streets with Arthur in the pram or the baby carrier eases the tiredness, helps with my headspace and mental wellbeing and makes me feel a little like my pre-baby self – plus the motion of walking helps him fall asleep which is a winner!
My 'mum uniform' mainly consists of leggings and trainers at the moment, both of which are perfect for walking and getting down on the floor next to the baby play gym. They might not be my usual running or hiking shoes but I've worn through a couple of pairs of adidas Stan Smith trainers* over the last few years, and I'm still a fan of them for casual walking. They're a classic – super comfortable straight out of the box, made of leather so they're waterproof and look good with any outfit from leggings to dresses!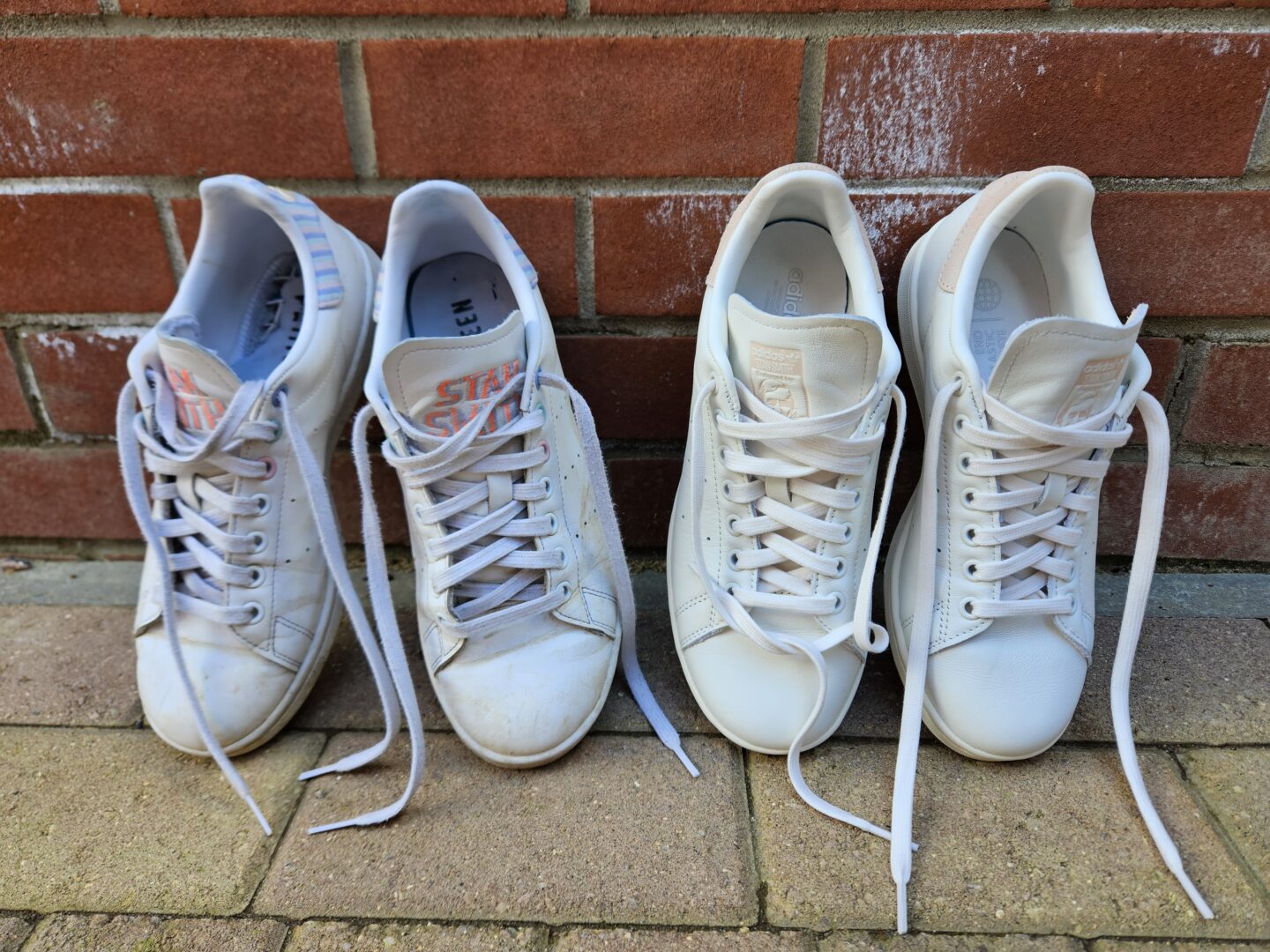 I've also been loving the adidas Terrex leggings* which have a high wide waistband for a comfortable fit, great when you've been used to wearing maternity jeans and leggings for so long and still feel you need that extra security. I'm currently wearing one size up from pre-pregnancy, but they stay put and don't budge an inch when you're walking. They're currently in the wash (after I got peed on!) but I'm looking forward to these taking me further afield as we become more adventurous with our outdoor time.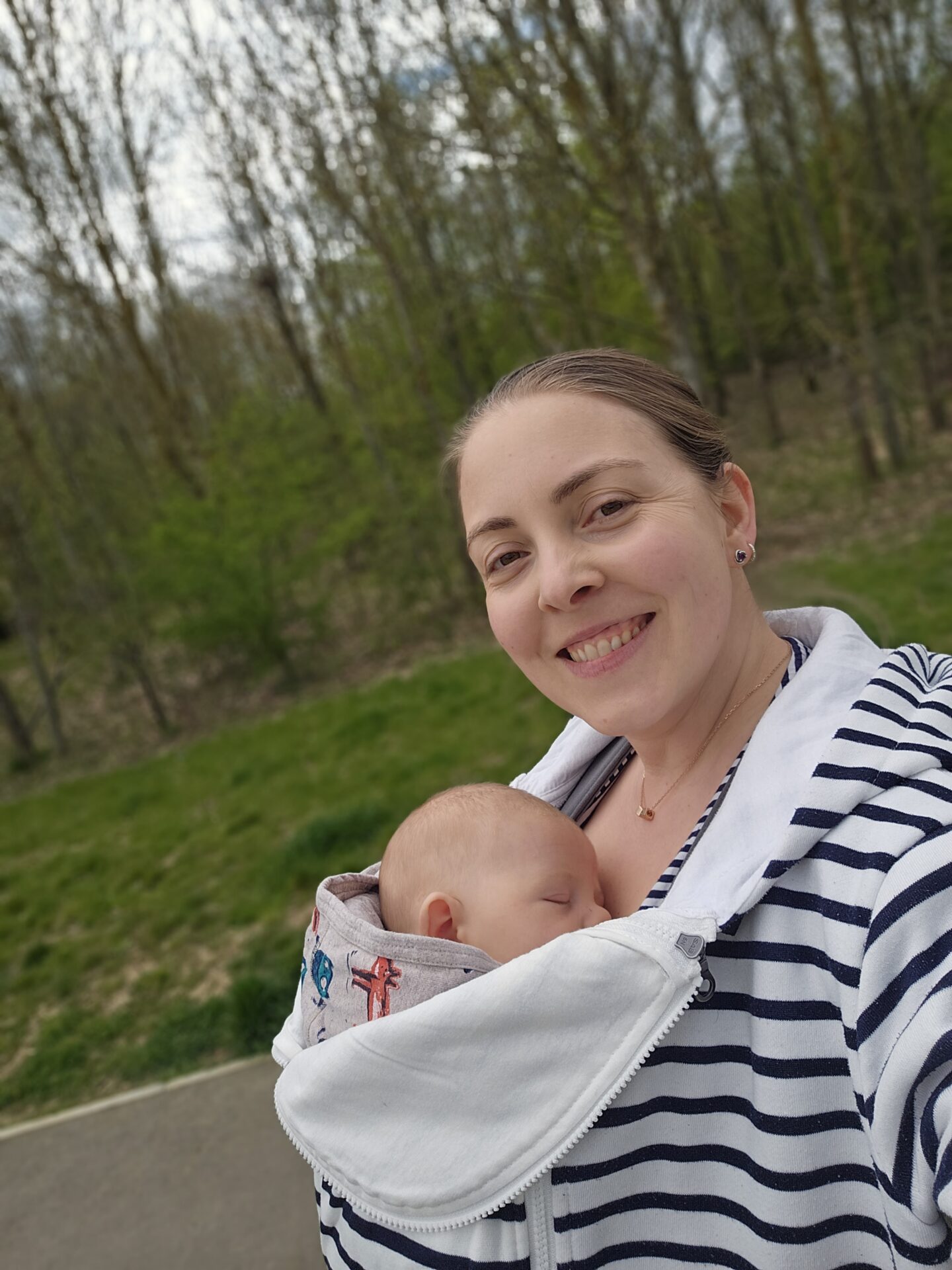 Although I've had my 12 week check at the GP, I'm aware of the huge physical impact on my body from giving birth. I won't be looking to start running or cycling again anytime soon, or rushing to sign up to races, even though I was definitely inspired to by all the amazing runners in the London Marathon at the weekend! The prospect of setting new PB PBs (Post Baby PBs) is exciting though, as is imagining little Arthur waiting for me at the finish line or eventually taking part in his own mini mile or Junior parkrun.
As well as walking, I've started going to a Mum & Baby Yoga class once a week which is good for a stretch even if there's also a fair amount of feeding and cuddling in amongst the yoga poses. It's also nice to socialise with other mums and enjoy a bit of adult conversation! Looking after a newborn can be all consuming and at times it's hard to remember who I was before, but being active and spending time outdoors is a huge part of who I am, and ultimately the reason that I started this blog. I'm really keen to ensure that it continues to be something I make time to enjoy, both for my own personal wellbeing as well as being able to share that passion with my son.
Beki x
*items purchased as part of my involvement in the adidas Blogger Community. As always all opinions are my own.