We decided not to go away on a family holiday this summer but instead have taken the opportunity to continue our exploration of all the activities on our doorstep, and enjoy some local summer holiday outdoor adventures! We've been in our new house 6 months now, but a lot of that time has been on the 'work/school – eat – sleep – repeat' treadmill, so it was lovely to take some time off to get out and about.
We're lucky in that we now live in a small village with lots of countryside nearby, but we're also close to some great outdoor and indoor adventures, especially in Milton Keynes with the Snowzone, Xscape Centre, Willen Lake etc. There are plenty of footpaths and trails that we can explore straight from our front door, and although the ground has been pretty baked dry with the recent heatwave, it's still fun to go stomping off the beaten track.
I've been testing out some new Terrex Hiking Shoes from adidas*, to replace my well-worn and much-loved KEEN Explore Vent Hiking Shoes that I got before lockdown in 2020. They've been on lots of walks since then, but coming into Autumn seemed a good time to add a new pair to my wardrobe that can take me on even more muddy adventures!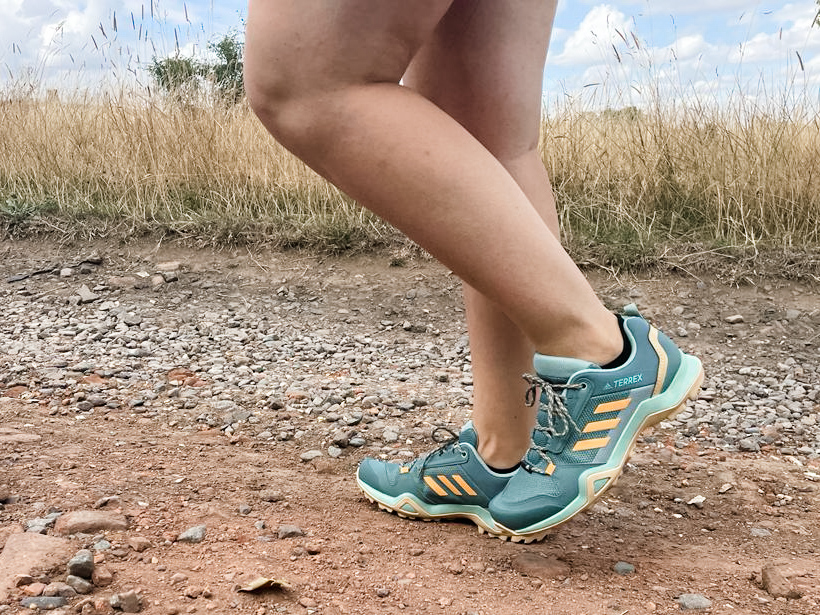 These adidas Terrex Hiking Shoes are super lightweight and breathable, designed to help you move fast across rugged terrain. I can't say I have been walking particularly speedily (!) but they were really comfortable straight out of the box, with enough cushioning for uneven paths, and good stability as well. They also have a durable Continental rubber sole that gives great grip on dry, dusty trails. I'm looking forward to testing them out when there are a few more puddles!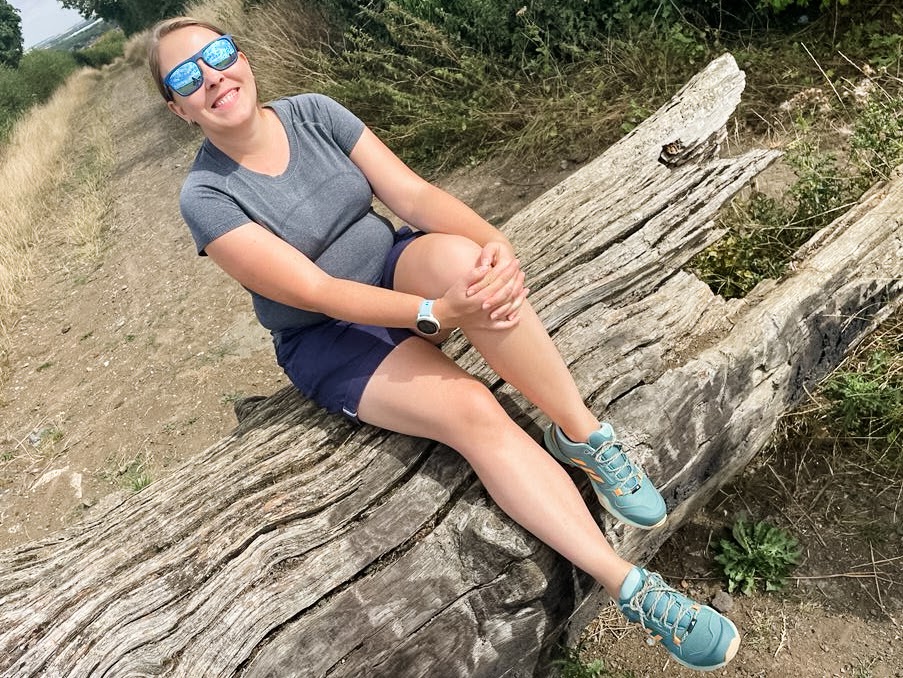 Here are some of my top recommendations for summer holiday outdoor adventures for adults and families in Bedfordshire:
Berry Wood
This 114 hectare mix of woodland and open space between Marston Moretaine and Wootton is only about 5minutes walk from our front door, and is a great place for a dog walk or evening stroll. I have found that the paths have got increasingly overgrown throughout the summer, so it doesn't look like the area is regularly maintained, but if you stick to the main routes you can walk all around the woodland, past a pond and even through wildflower meadows.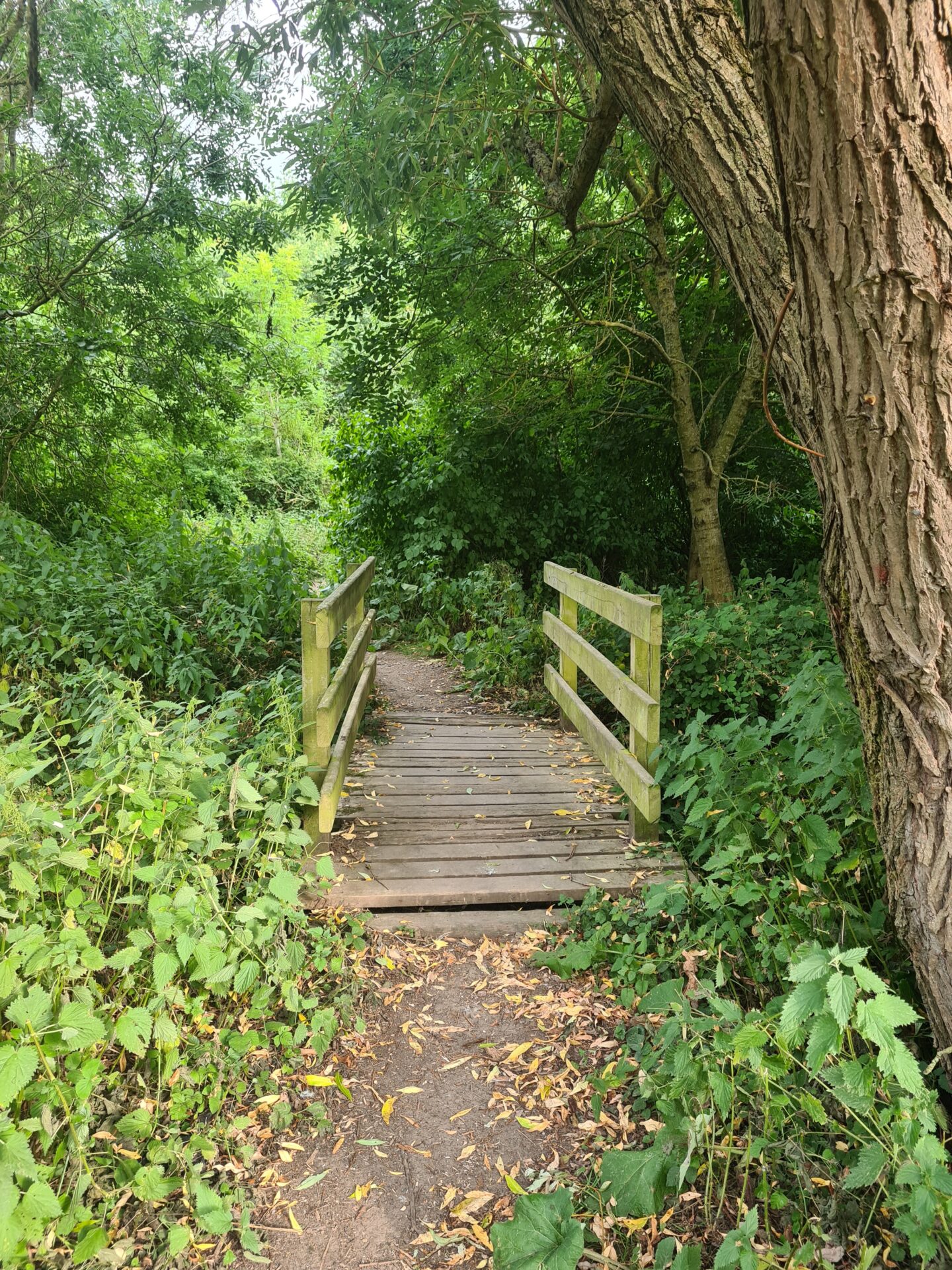 Willen Lake
As mentioned, Willen Lake is in Milton Keynes and offers a huge range of watersports including kayaking, power boating, stand-up paddleboarding, windsurfing, and wakeboarding. The site is also home to the state-of-the-art 'Splash 'n' Play' splash park, one of the largest in the UK. We hired paddleboards and kayaks for a 60minute splash around on the lake, which was a lovely way to cool off on a hot day!
The surrounding parkland is a great place to have a picnic, and you can also hire bikes, segways or take on the high ropes course.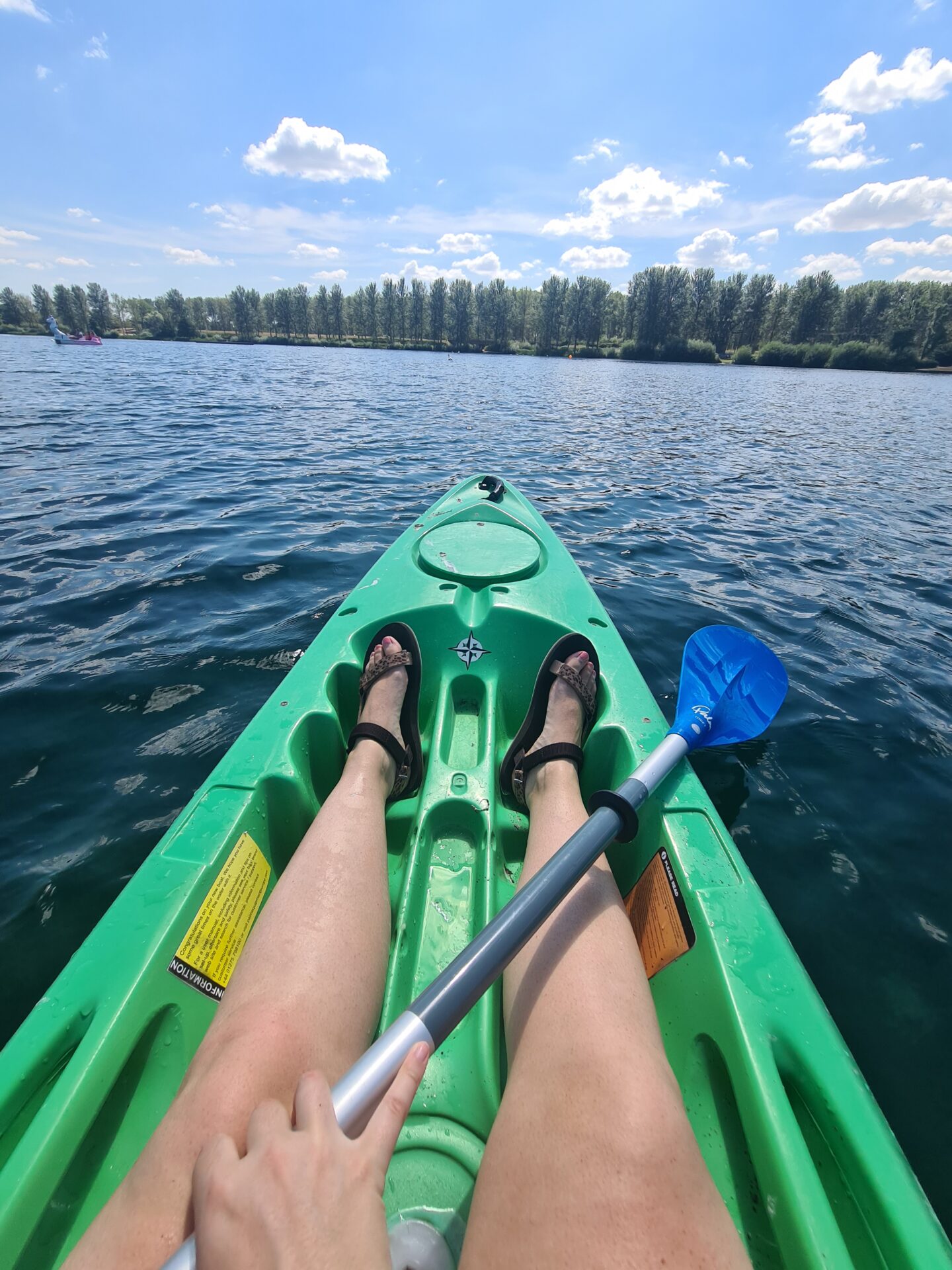 Millennium Country Park
The Millennium Country Park spans 225 hectares and is a mix of woodlands, open water, meadows and reed bed as well as a Wetlands Nature Reserve and trail. It sits at the heart of the Forest of Marston Vale, between Bedford and Milton Keynes. It's a great place to head for a walk, run or cycle – there's a weekly parkrun that takes place 9am every Saturday morning. I've only managed to make it there once so far, but it's a lovely scenic route around Stewarby Lake.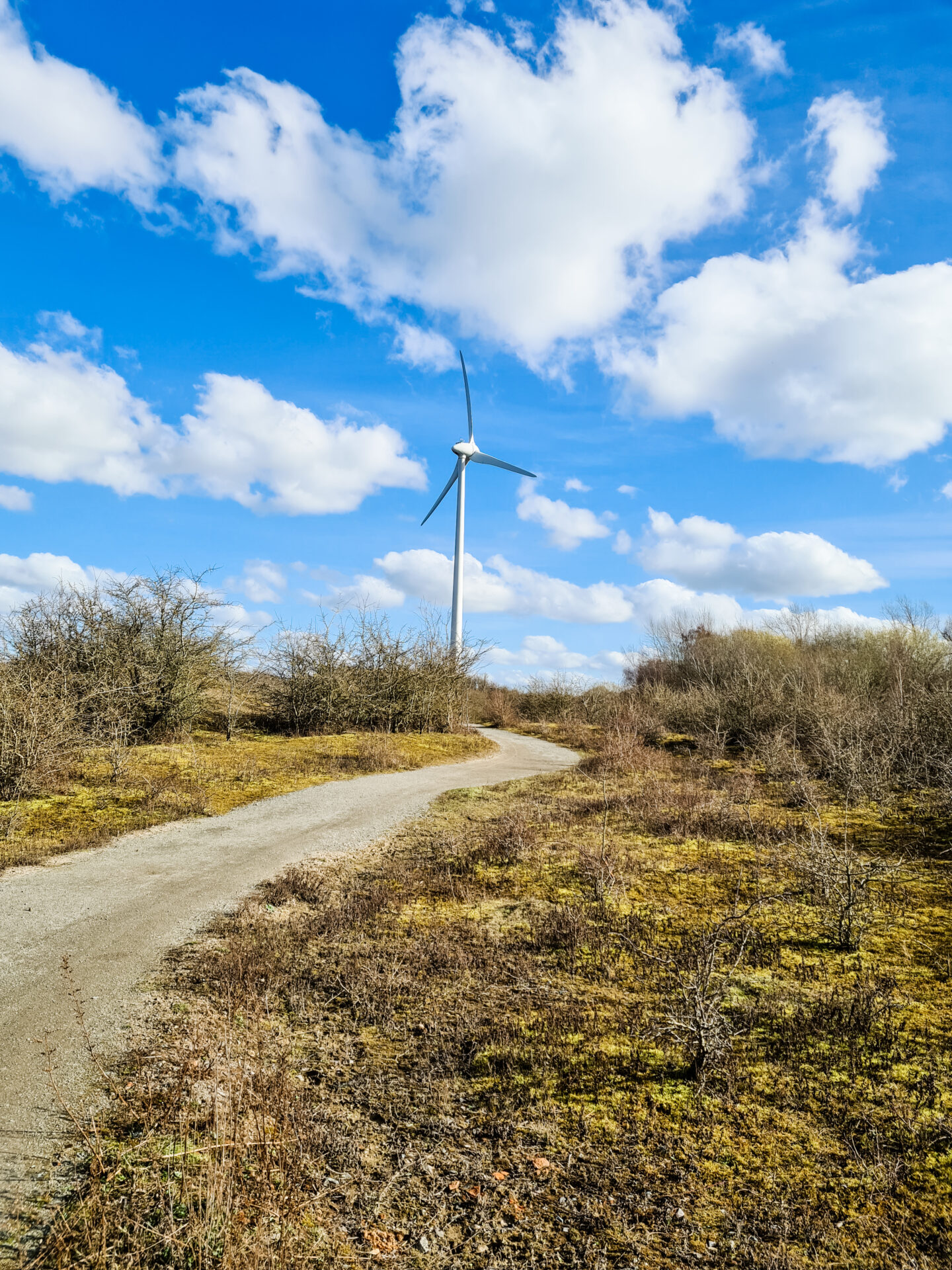 Woburn Safari Park & Go Ape
Woburn Safari Park is a day trip in itself, but set high above the monkeys and wallabies is a Go Ape course where you can swing and zipline your way through the forest. E took it on with a friend for her 14th birthday, and although I stayed firmly on the ground (I'm really not good with heights), I did manage to capture some of the fun on camera! It's pretty good value as well, as you get access to all the on-foot areas of the park afterwards and can see quite a few of the larger animals from the road safari, like zebra and elephants, on the drive in.
Great Denham Country Park
This park is on the outskirts of Bedford, and is a fantastic green space for people who live in the town. It runs alongside the River Great Ouse, and provides paths for walking, running and cycling of roughly 2.5km. I've cycled to the park from home, which is mostly along country roads and cycle paths, so makes for a good family route. There is a cafe in the park which is also good to stop at for a break halfway! Again, a weekly parkrun takes place here on a Saturday morning although I haven't managed to make it along yet.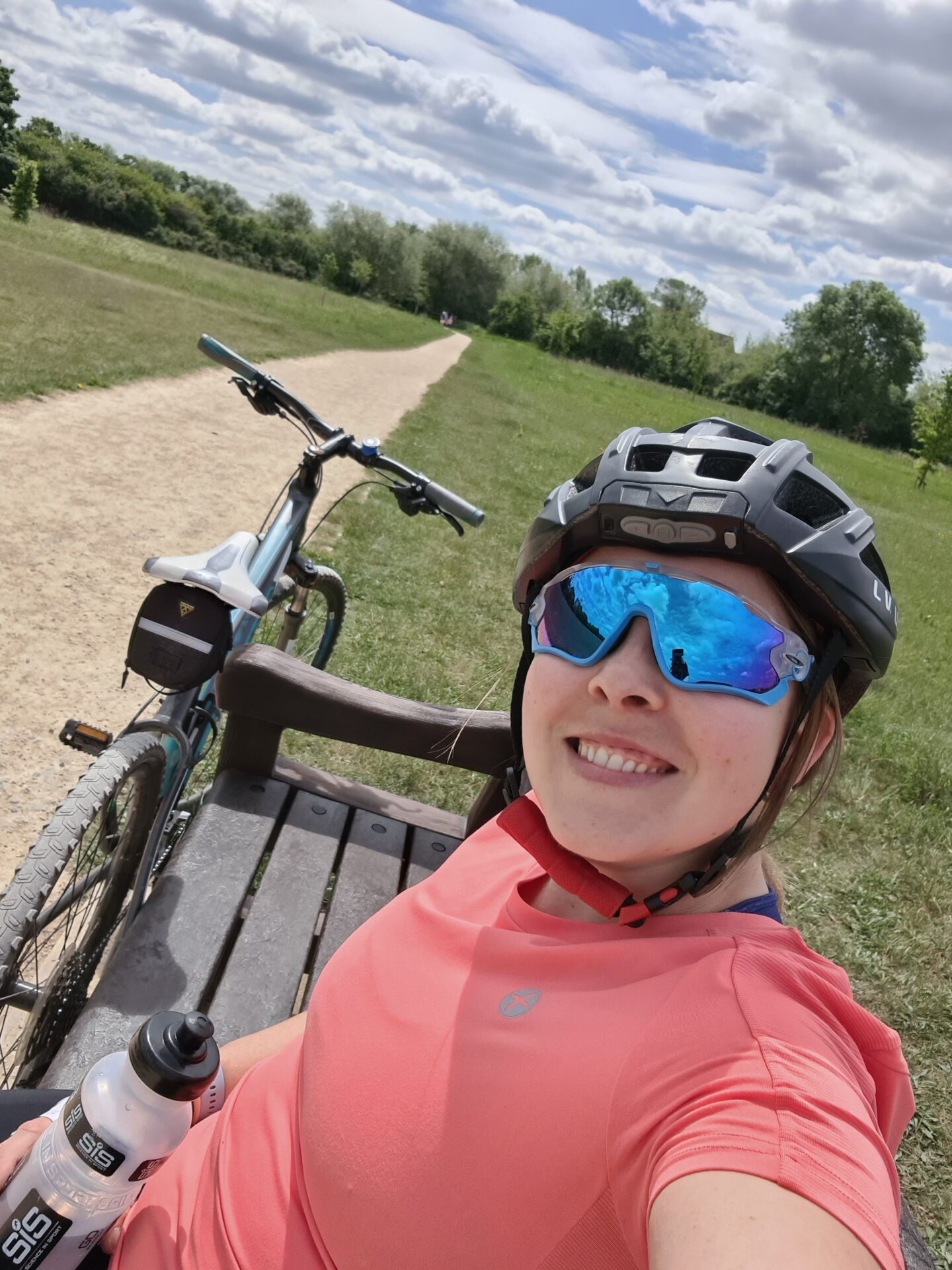 How have you been getting outdoors this summer?
Beki x
* NB: The adidas Terrex Hiking shoes were purchased with a gift card I was given due to being part of the adidas Blogger Community. As always all opinions are my own.