The Alban Way is a 6.5 mile long traffic-free trail which runs from St Albans to Hatfield along a former railway line. It's part of Route 61 of the Sustrans National Cycle Network and is used frequently by walkers and cyclists commuting or travelling between the two towns. The surface is a smooth tarmac/concrete, and is easily accessible from St Albans City train station.
We opted to explore the Alban Way on the Bank Holiday Monday at the end of August, which was a pretty warm day. Fortunately most of the trail is shaded under trees so it wasn't too hot, and there were plenty of opportunities to pause for a breather and take photos!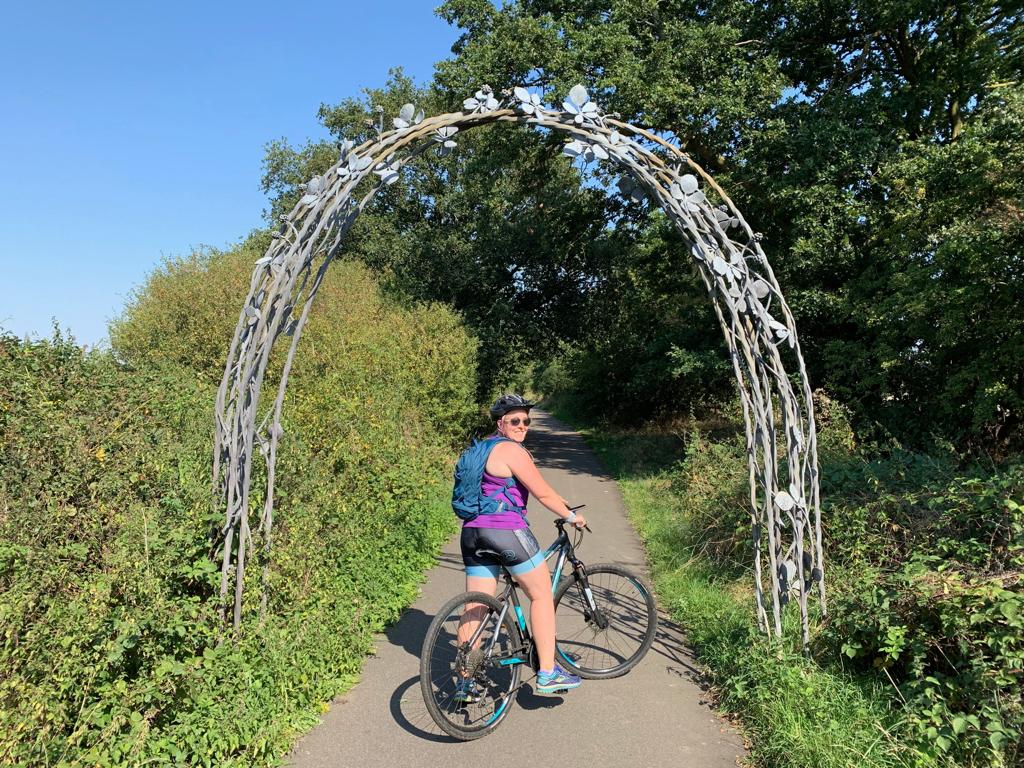 As it starts in the heart of St Albans and finishes right in Hatfield, with various major roads in the vicinity, most of the Alban Way runs through suburban areas, with only about a third of the trail being in countryside. Despite this, there is still lots of woodland and some lovely scenic views along the way. Some parts of the path are also set along a deep cutting providing a peace and tranquillity you wouldn't expect from being so close to a built-up area.
For most of its length, the Alban Way runs along the former route of the Hatfield to St Albans branch line of the Great Northern Railway. Opened in 1865, the line was used for freight and passenger services until it was closed and dismantled in 1969.
Along the route you will spot several remnants of the former railway line, including the old London Road station building, the remains of the platform at Hill End and the derelict Smallford Station.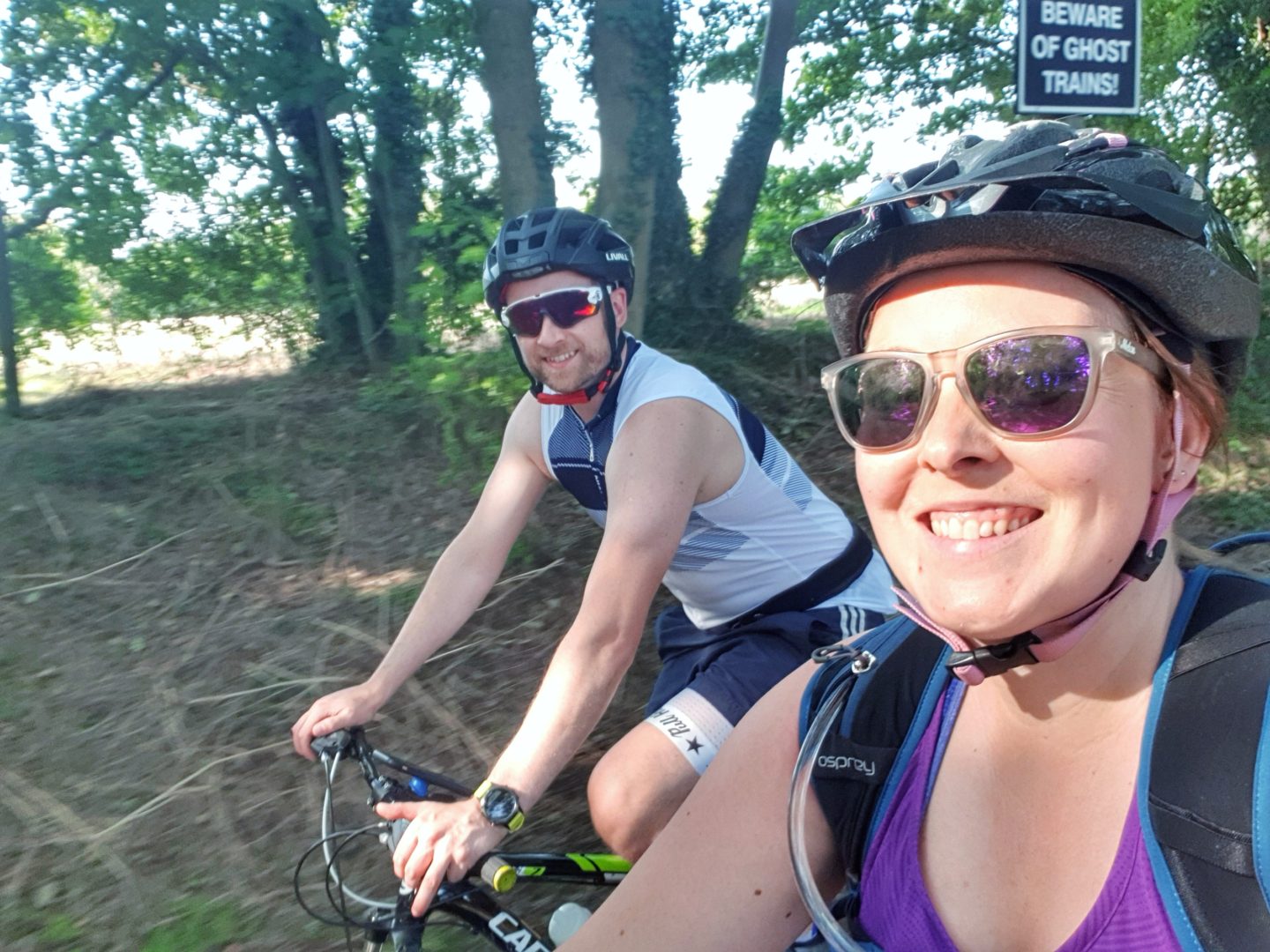 Finally, before you come into Hatfield, you encounter Nast Hyde Halt, a restoration project led by local volunteers. This station has been renovated with historic track, level crossing gates, signals, and great signage promising ghost trains!
This was one of my favourite parts of the trail and it's definitely worth a stop to check out all the lovely little finishing touches that have brought the station back to life.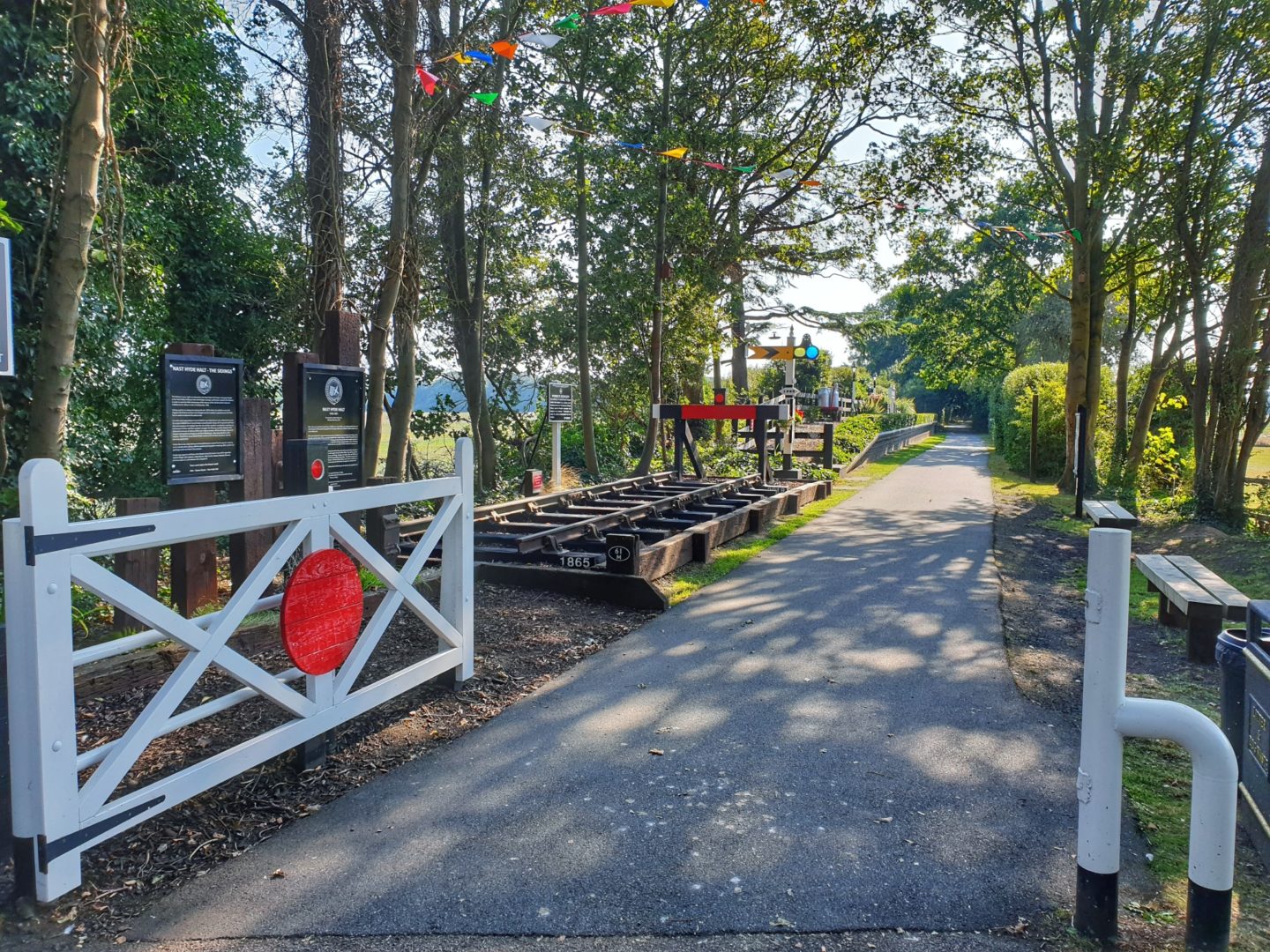 We continued on into Hatfield for a coffee, and then cycled back along the trail to St Albans. The total distance was around 13 miles, but a lovely leisure ride and definitely accessible for families or newer cyclists.
Interested in other off-road traffic-free cycling routes? Let me know of any great rides we should add to our list!
Beki x