Two 10ks in two weeks! I'm slowly getting my running legs back, although they were particularly heavy on Sunday. I decided it would be a good idea to go for a 40-mile trail ride the day before the Women's Running 10k in Finsbury Park – four hours of cycling equals some pretty tired muscles!
Fortunately the race had a lovely laid-back atmosphere with lots of first time runners, a really inclusive vibe with pacers from 55 to 70 minutes and some great crowd (and marshall) support. The start was a little delayed due to a huge queue for the toilets (!) but I liked that they waited for everyone, and extended the warm-up to compensate.
About 9:40 we were finally off!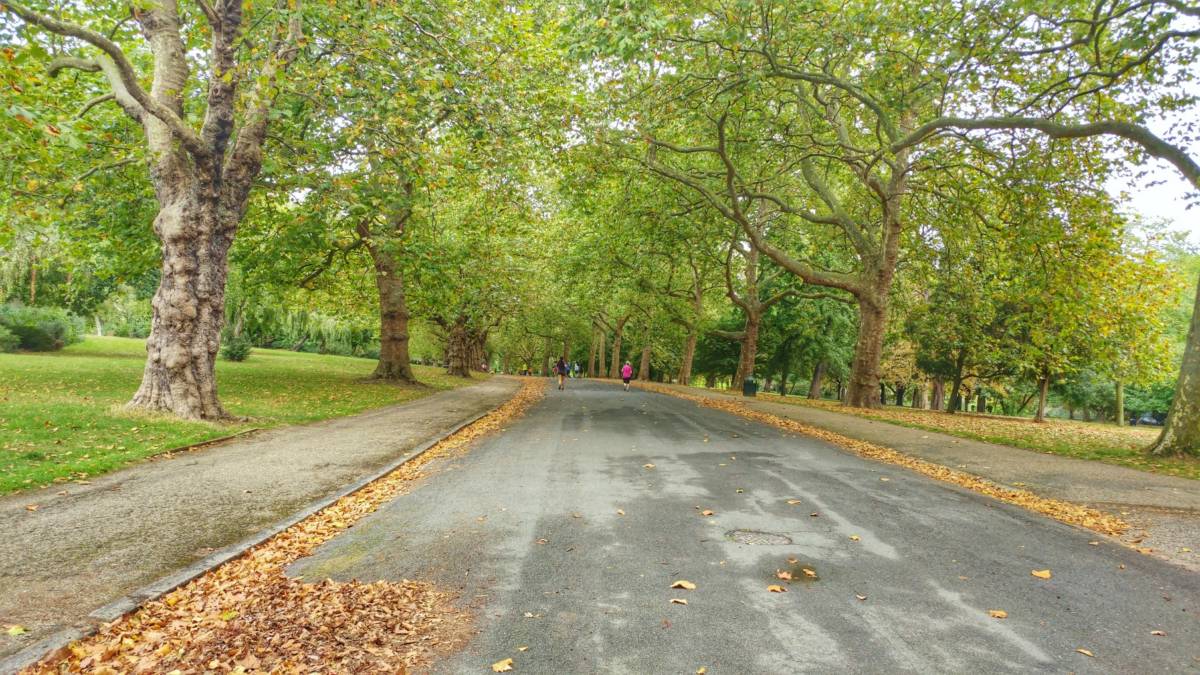 The course was two laps of the park, with a couple of challenging hills at 2k/7k and 4k/9k, but also some nice downhill sections too. The park was looking quite autumnal with lots of piles of crunchy leaves to run through.
The first 5k went pretty well, but on the second lap I switched to running the downhills and walking the uphills! My legs were very heavy by this point and I felt like I was running through treacle.
Still, the route was scenic and I had my cheer squad on hand…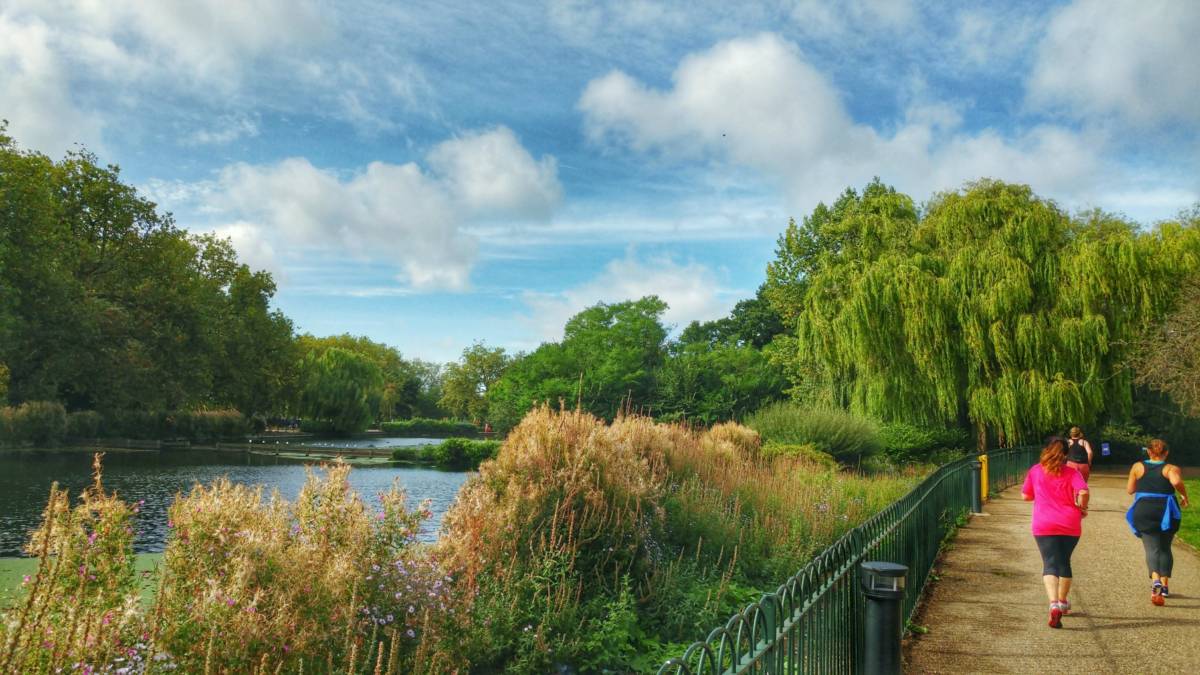 The sun even made an appearance and made me wish I'd worn my sunglasses! I grabbed a bottle of water from one of the two water-stations on the course – it brought back memories of last year when I was a marshall handing out water at the Brockwell Park race – and summoned my last ounce of energy for the final section.
Somehow I even managed a sprint finish over the line!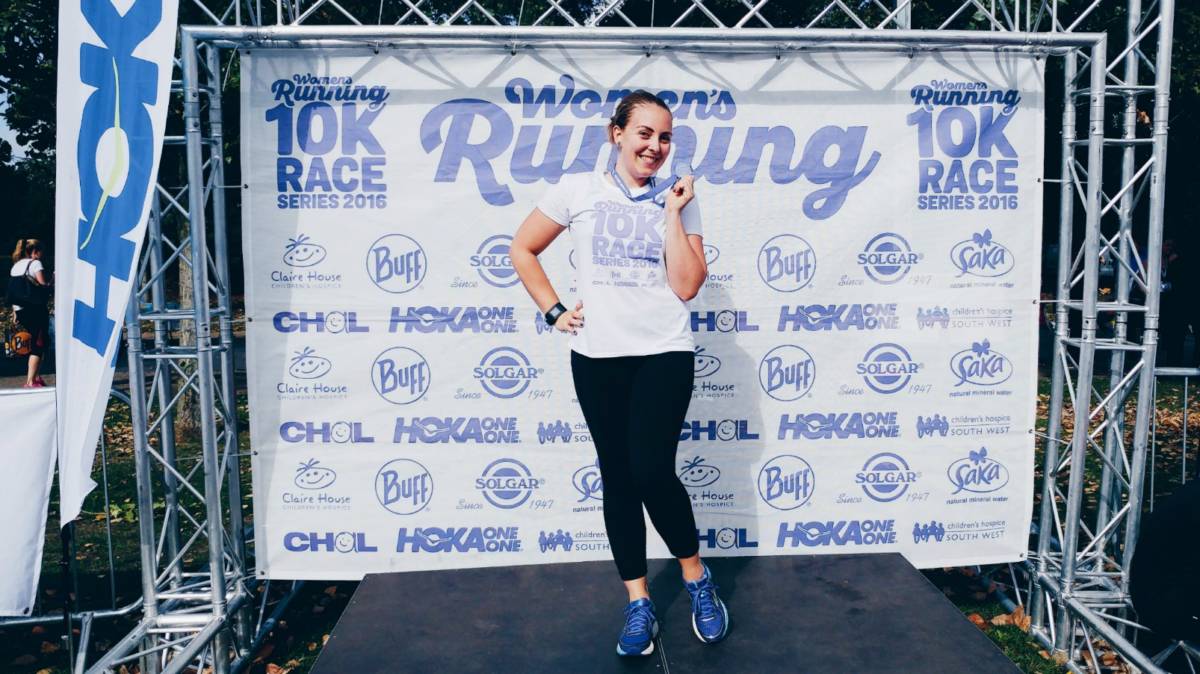 I was handed a medal, t-shirt (cotton unfortunately) and goody bag and dragged my achey legs over to sit on the grass and stretch. Amazingly my time wasn't as slow as I was expecting considering my lack of rest – 1:11:26 – a little quicker than Run Reigate last weekend. At least I'm consistent, and finally feeling like I'm enjoying running again!
There were a lot of other races taking place this weekend – did you run/swim/cycle? 
Beki x
NB: I was given a complimentary entry to the Women's Running 10k in exchange for a race recap.