I took my Trek Lexa SL road bike to my local bike shop on Saturday. When it got stolen the thieves damaged and bent the chainring, so that I couldn't change the front gears anymore. I really wasn't sure how much it would cost to fix, if I would need a new chainset or if the whole bottom bracket was bent.
Fortunately Geoffrey Butler Cycles in Croydon took a look at it and amazingly managed to hammer out the bend so that with a little tweaking everything seems to be working fine! And all for £25! I was really impressed that they were so friendly, talked me through the whole process and didn't try to force a lot of expensive components on me. I have only ridden the bike about ten minutes back from the shop so far, so haven't tested it fully but am feeling optimistic that it's now roadworthy and I can get on with my training for Ride London!
TRAINING PLAN
Which is in fact, quite a challenge. For the moment, until it gets lighter in the evenings I'm only going to be able to go out on my bike at the weekends so will be doing Spinning classes (I went to RPM on Saturday at Virgin Active Croydon which was great!) and continuing to run during the week. Ultimately I would love to get a Turbo Trainer so that I can get some "saddle time" in after work too, but will need to check out the best models, and ones that I can afford!
On Saturday's I'm hoping to pluck up the courage to join the Addiscombe Cycling Club just down the road from me – they do 40 miles from Coulsdon South railway station at a variety of different speeds. I might be able to keep up with the Beginners! I don't really know the best direction to cycle from my flat- if I'm honest the roads around me are a bit busy and scary – so it would be useful to go with a group and learn some good routes, plus the increased safety of cycling with other people.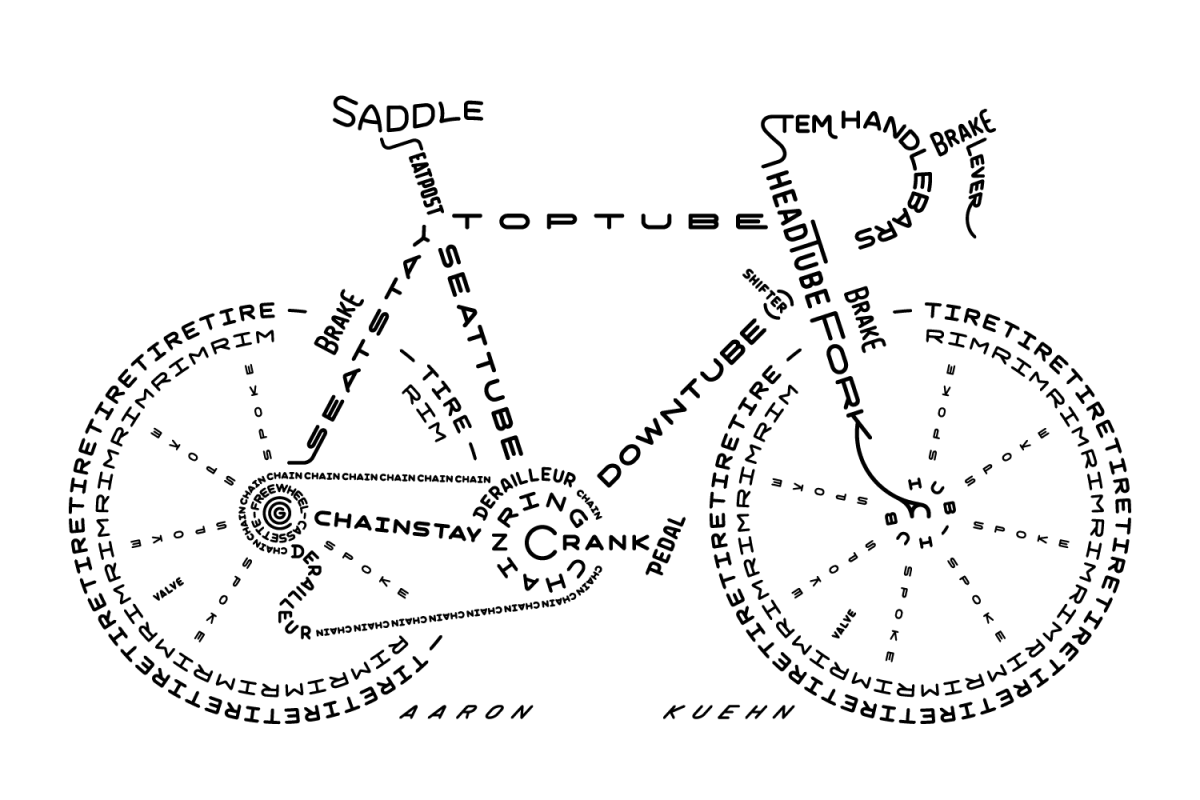 Before that however, I want to learn how to ride with clipless pedals. I feel like this in itself deserves a whole blog post – first up, why they're called "clipless" pedals when you are in fact "clipped-in"! Name aside, becoming used to using cycling shoes will essentially make it easier to put more power through the pedal and get a better return on the effort you put in. Something which will be hugely beneficial when I'm cycling for seven hours straight! I've been using them for quite a few years in Spinning classes but it's a little different when the bike doesn't stay standing up when you get off!
I asked the advice of Lucy, and ordered some shoes and pedals from Wiggle. When they arrive I will take my bike to the park and practise riding up and down, clipping in and out, with grass nearby to offer a soft landing if/when I fall off! Lucy recommended doing one foot at a time to start with, which seems like a good plan – I will keep you posted…
WIN A NEW BIKE*
If you've got a big cycling challenge coming up this year and are looking for a new bike, then Halfords have just launched the brand new Performance bike range from Boardman. To celebrate the launch they are offering you the chance to win one of the fantastic Boardman Performance bikes, in the discipline of your choice, as well as the opportunity for the first prize winner, to put their new bike through its paces on a ride-out with the icon and inspiration behind the brand, Chris Boardman- pretty cool, huh?!
From road, hybrid, mountain, cyclocross- the range has something for everyone. I love the design of the bikes in the Women's Specific range, and they're really affordable too, with a decent road bike for under £500.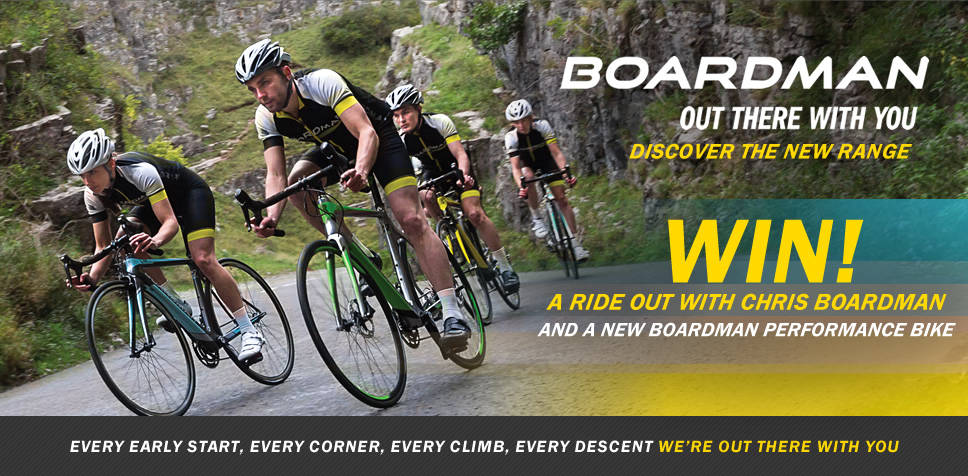 First Prize: Win the opportunity for you and a friend to partake in a ride out with Chris Boardman and a fantastic new bike up to the value of £1,000 each from Boardman's Performance range, in the discipline of your choice!
Second Prize: Win a new Performance Boardman bike up to the value of £1,000, in the discipline of your choice, signed by Chris Boardman himself.
Third Prize: Win a signed Boardman bikes cycle jersey.
To be in with a chance of winning one of these exclusive prizes, all you have to do is enter your contact details and sign up via this link.
Good luck! And thanks for all the advice and encouraging comments on my last post about Ride London – I'm feeling a little less freaked out now! 
Beki x
*This is a sponsored post by Halfords.