James and I have been on a few glamping breaks now, and after a hectic couple of months another weekend away was well needed! This time we booked through the Canopy & Stars website and headed up to the beautiful Lake District, for a stay at 'Blencathra' on Scales Plantation.
Scales Plantation
'Blencathra' is one of three shepherd's huts situated on the farm – each is set in a separate forest clearing so you have complete privacy as well as spectacular views over the Northern Fells. Our own little camp included our sleeping cabin, as well as a wooden kitchen and bathroom shelter, and a compost toilet.
With a wood-burner and a full-size double bed with pillows and duvet we were extremely comfortable sleeping in the shepherds hut! There was also a bench that could be converted into bunk beds but I think with more than two people, it would have been quite snug – at least during colder weather when you couldn't sit outside. There were two more wood-burners in the kitchen (which had hobs for cooking and a fridge) and the bathroom – you could have had a proper bubble bath with a wood-fire listening to the wind in the trees outside!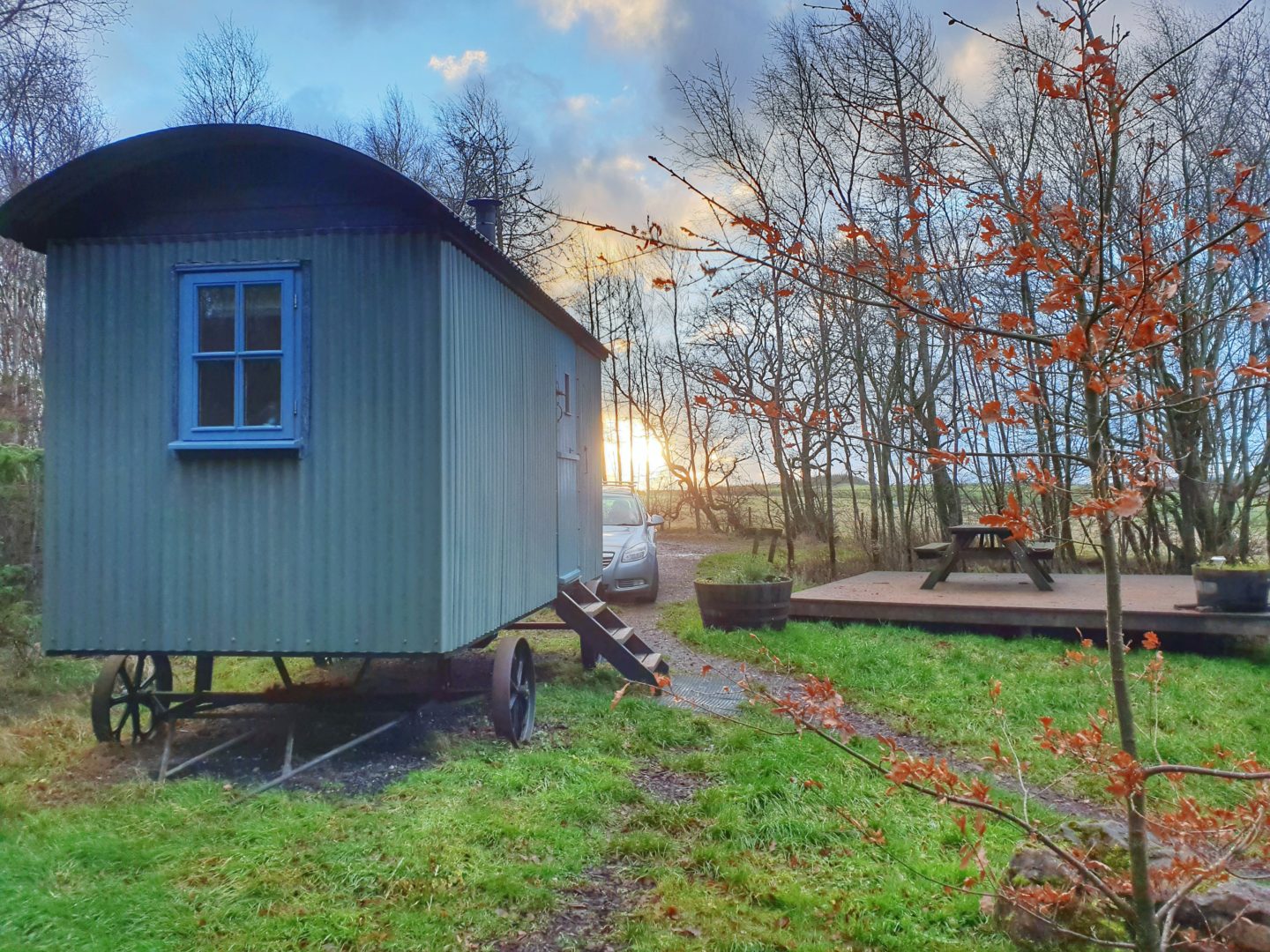 Whilst in the Lake District we squeezed in two shorter walks – usually we'd be out all day in all weathers, taking on more extreme challenges (see our attempt at Helvellyn during Storm Doris!) but both of us were feeling pretty tired. Therefore we decided to balance our exertions with time to rest and recharge as well, so enjoyed lazy mornings in the shepherds hut with cups of tea, pub meals in the evening and coffee and cake in Keswick!
Walla Crag
One of the walks we completed was a circular hike up and around Walla Crag, which starts from the Great Wood National Trust car park a couple of miles south of Keswick. It heads up along a rough forest track through the woods to the summit cairn, where you're treated to fantastic views across Derwent Water – hidden partly in the mist and rain on this occasion but still worth the effort! We then came down Cat Gill which is a steeper path with some lovely waterfalls alongside – you can do the route the other way round as suggested here, depending on whether you prefer steep up or steep down…
At only around 4.5km and a couple of hours walking, this is a great hike to fit in before heading back to Keswick for a cuppa!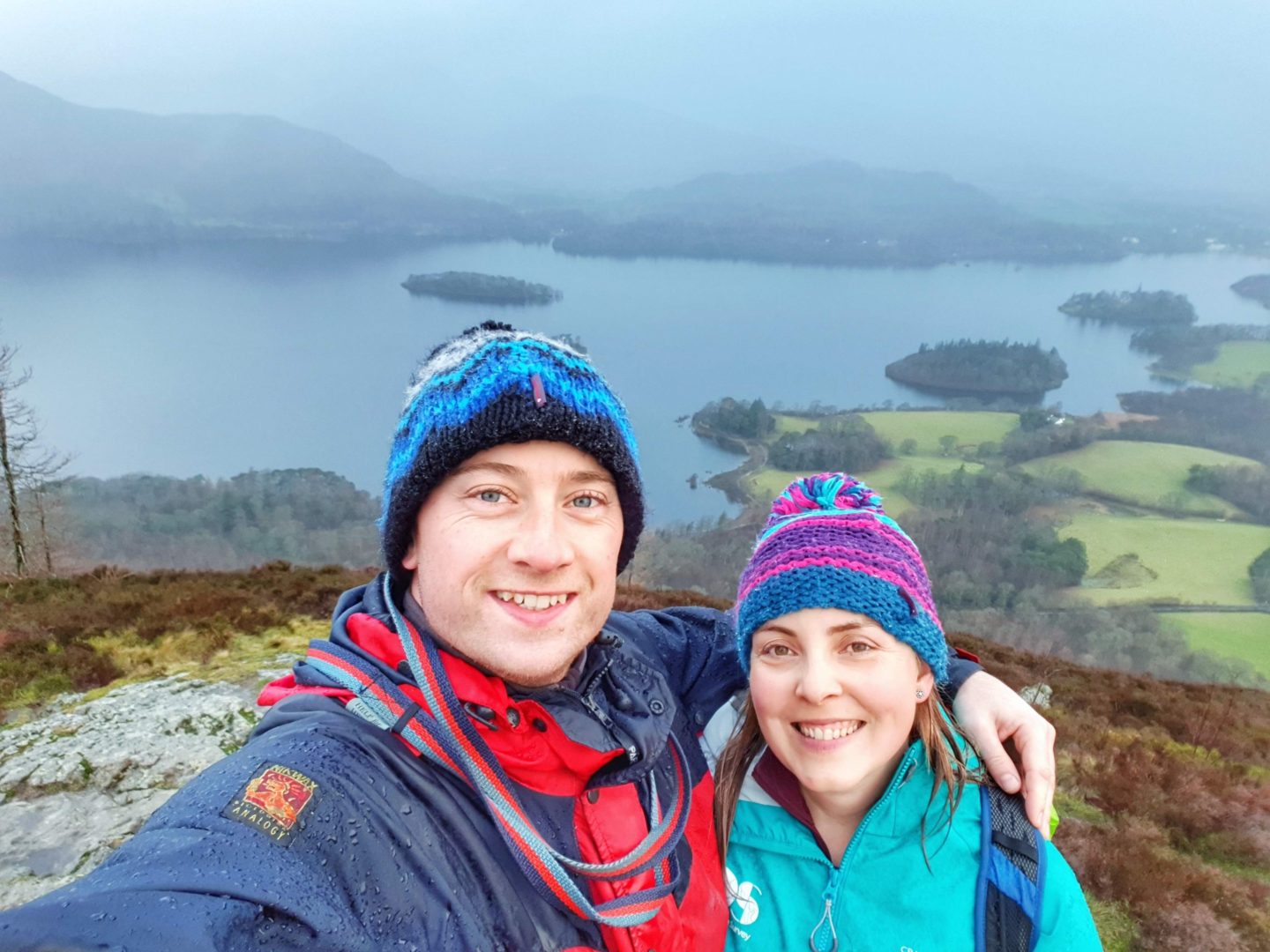 Catbells
The next day the weather was absolutely glorious so we decided to tick off one of the most iconic hikes near Keswick, the beautiful Catbells. The name is thought to be a distortion of 'Cat Bields' which means 'home of the wild cat', although we didn't see any on this occasion, it was so busy with walkers! Catbells is definitely a popular peak, due to its accessibility and stunning panoramic views. Suitable for 'grandmothers and infants alike' according to Alfred Wainwright, the path has an initial steep section at the start and a brief rocky scramble to the summit, but is otherwise easy to climb and simple to navigate. Even at the start of December you could just follow the stream of people making their way up and down like tiny ants!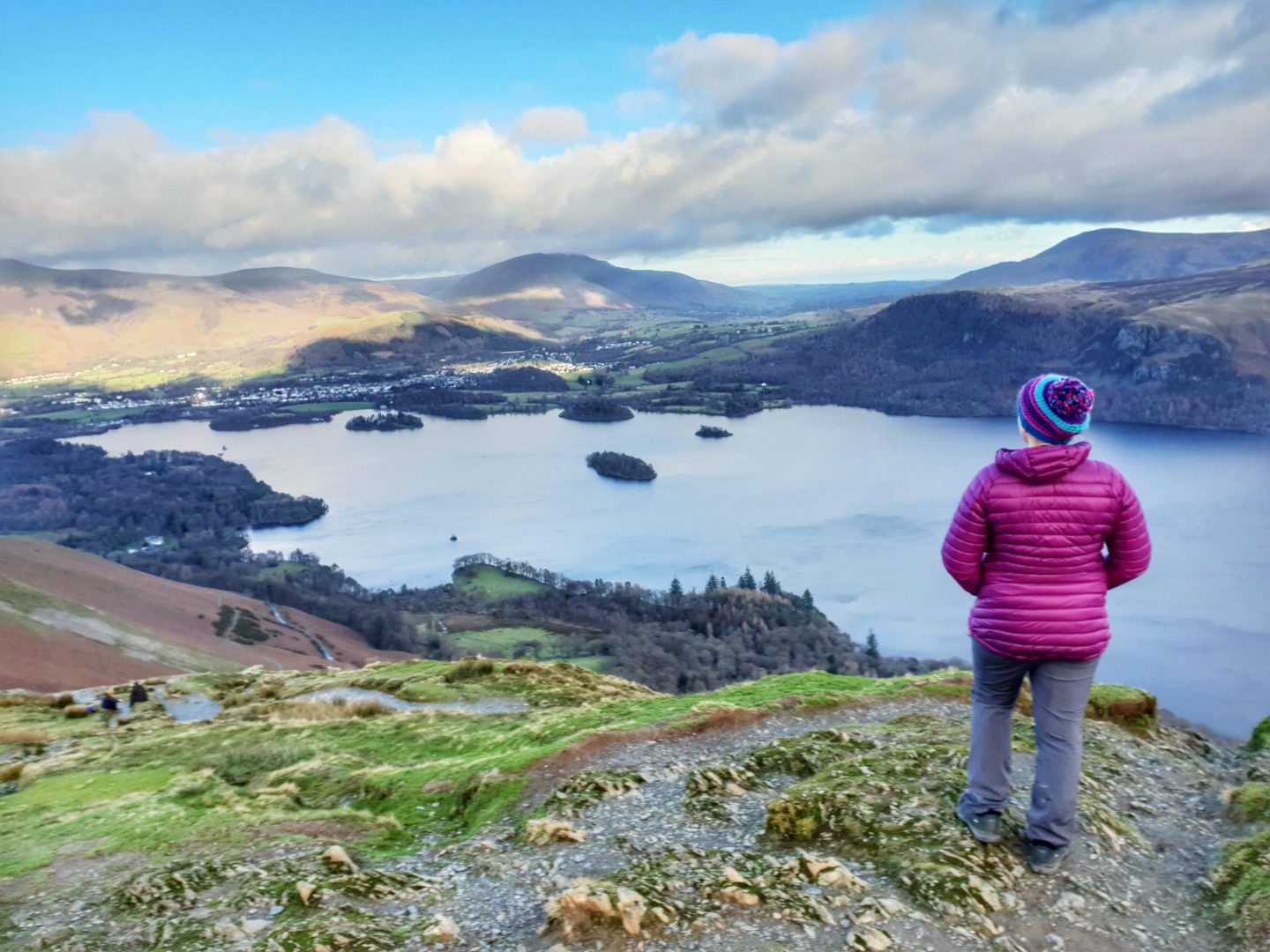 Catbells may stand at only 451m high, but once you've made it up to the top you can see why it is such a favourite. We were treated to the most amazing views across Derwent Water on one side, with the peaks of Skiddaw and Blencathra behind (next time!), and in the opposite direction rolling green hills and valleys bathed in sunshine.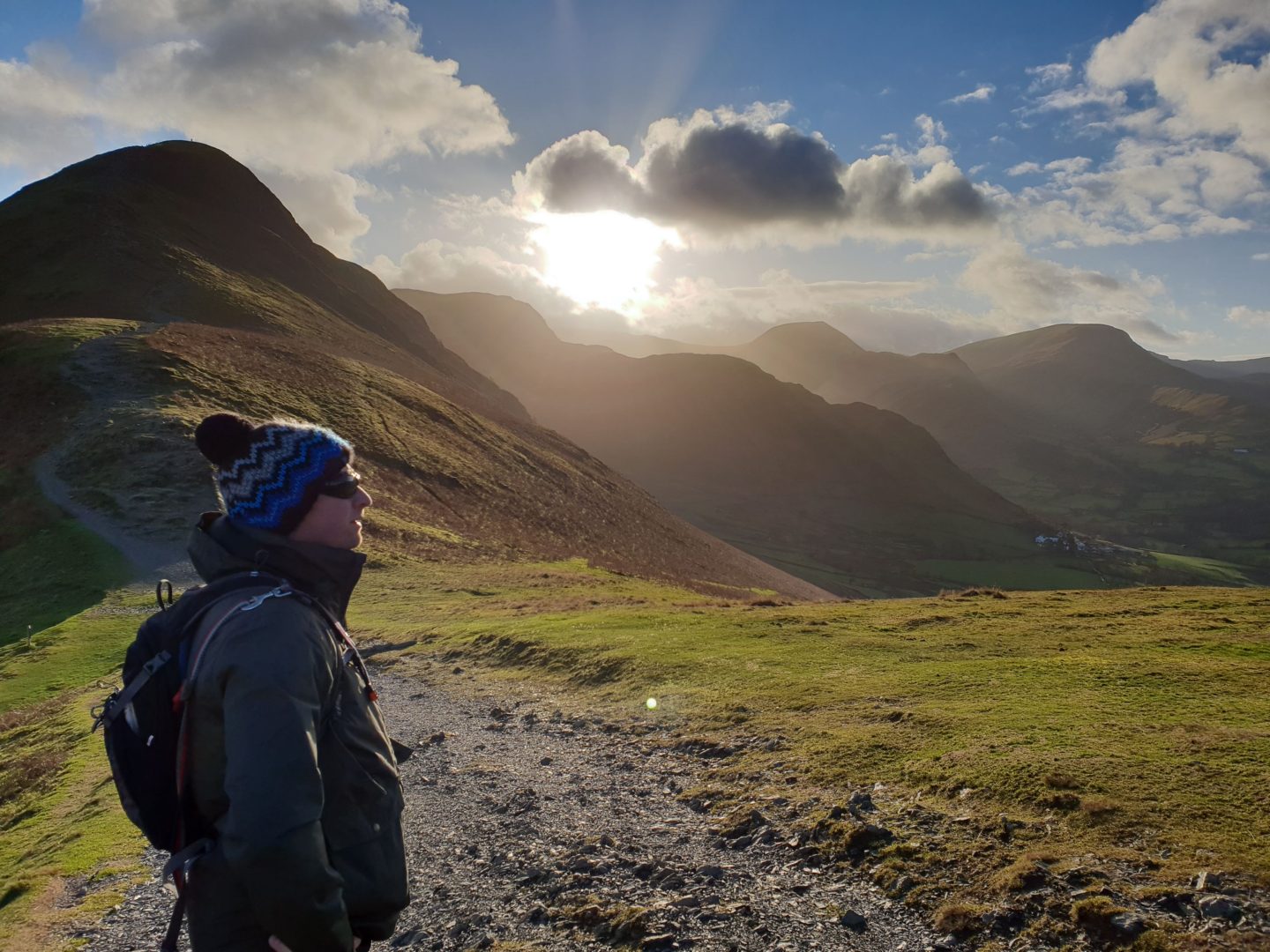 We opted to turn around and head back down the way we'd come but you can continue on downhill towards Hause Gate, and return back along the Catbells Bridleway above the lake. Again, the route we did was only a couple of hours so I'd definitely recommend making time for it next time you're in the Lake District!
Have you been on a weekend away recently? How do you balance getting out and about with taking time to relax?
Beki x