Expanding my activewear and fitness kit to include cycling gear these past few months has been pretty fun. Even if it means that most of my wardrobe is now sports clothes! These are some of the products that helped get me through the London to Brighton Bike Ride last month.
Quechua Arpenaz 10L Hiking Backpack – £2.49
This backpack from Decathlon is amazingly cheap, and such a great bargain! It's tiny enough to not weigh you down, but the perfect size to throw in an extra layer, or clean top, as well as snacks, money etc. It's really nicely made too with two zip pockets and wide soft straps.
Boardman Women's Short Sleeve Cycling Jersey (similar) – £10 in the sale (RRP £29.99)
This is the first proper cycling jersey I've bought, with an elasticated waistband to stop it riding up and three pockets on the back – so handy for stashing gels, chews, my phone, tissues and anything else you might need when riding. The fabric is moisture wicking too, and really soft.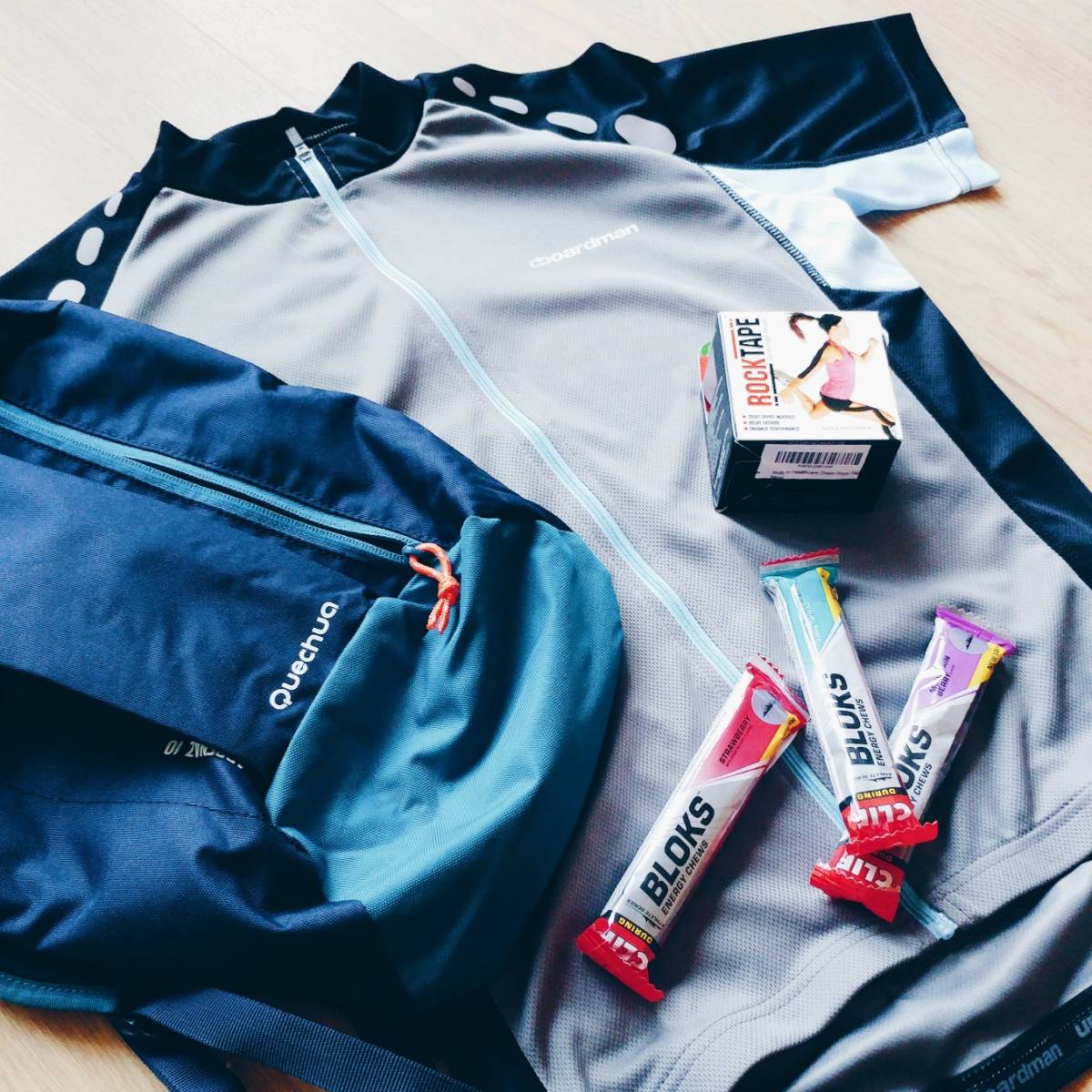 I've also bought a couple of new bits of kit for RideLondon which I've been testing out on my last couple of rides.
Cateye Velo Wireless Cycling Computer – £29.99
This little wireless computer clips onto your handlebars, and has a sensor and magnet that fits onto the front wheel. It took some fiddling to make sure everything lines up so that the computer picks up the movement of the wheel, but after that it was a breeze to use! I am loving being  able to look down and instantly see my current speed, how long I've been cycling for and how far I've travelled (among other stats). It's really interesting, and useful for trying to maintain a more consistent pace which I will need to do if I want to complete the full 100 miles of RideLondon!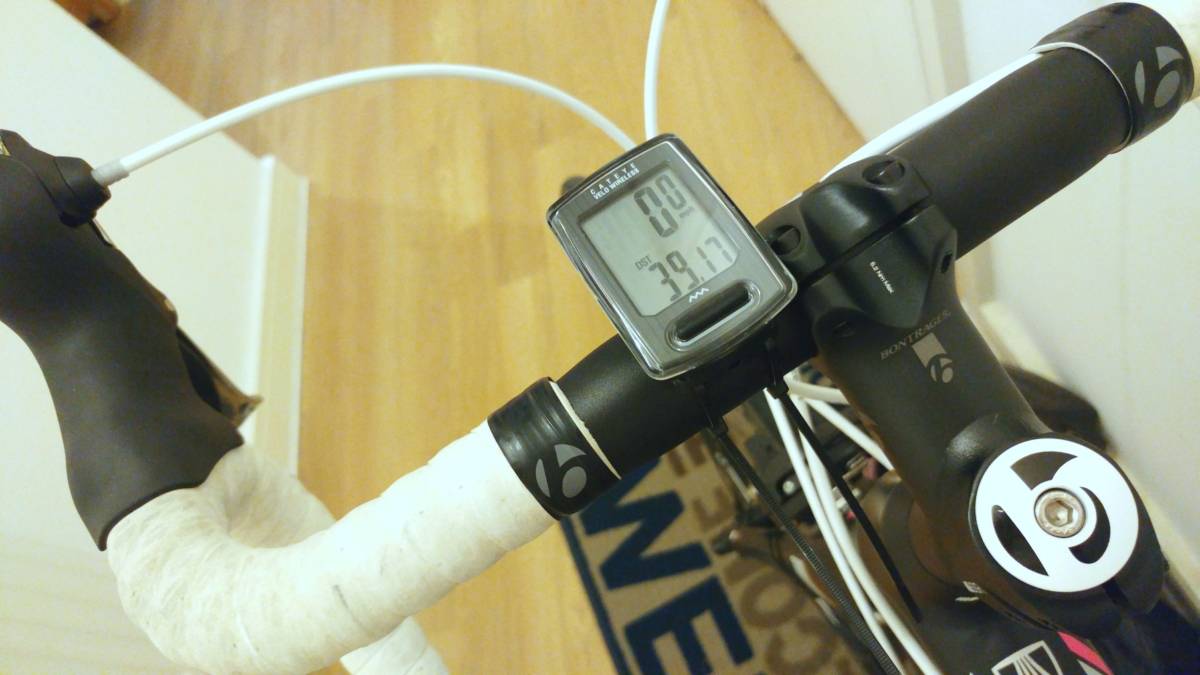 Topeak Aero Wedge Medium Saddle Bag – £10.48
I already had a couple of different size bags for my bike, but one was too small to really fit anything in, and the other was very large – great for touring but it does weigh you down quite a lot. This is a happy medium, that offers room for my travel pump, spare inner tube, puncture repair kit with tyre levers, multitool, as well as money, keys etc. It fastens around the stem of the saddle with velcro and then has two buckles which you loop through the underneath of the saddle so it stays pretty securely in place. There is even an extra zip so it can expand for a little extra room should you need it.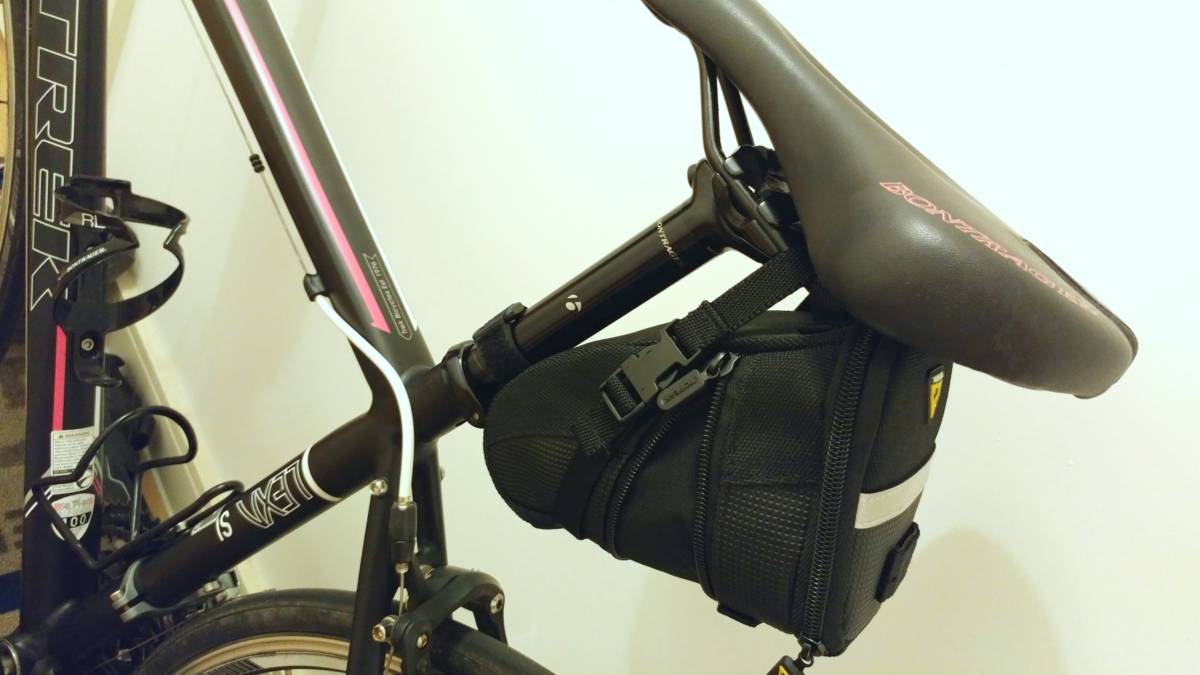 What cycling kit and accessories can't you live without?
Beki x