Did you know, Osprey have been making women's specific backpacks for 25 years, creating ergonomically designed bags and changing specifications to suit the female body? There aren't many brands that put this much effort into ensuring that outdoor and sports kit isn't just met with a 'one size fits all' approach – one of the reasons why I love Osprey so much!
I've been trialling one of the packs from their 2019 range, the Raven 10 which is a bike hydration backpack, designed to help you ride further and faster for longer. It's aimed at mountain bikers who don't want bottles in cages to get muddy, but I don't see why you couldn't use it on a road bike or hybrid as well if you were planning a longer outing.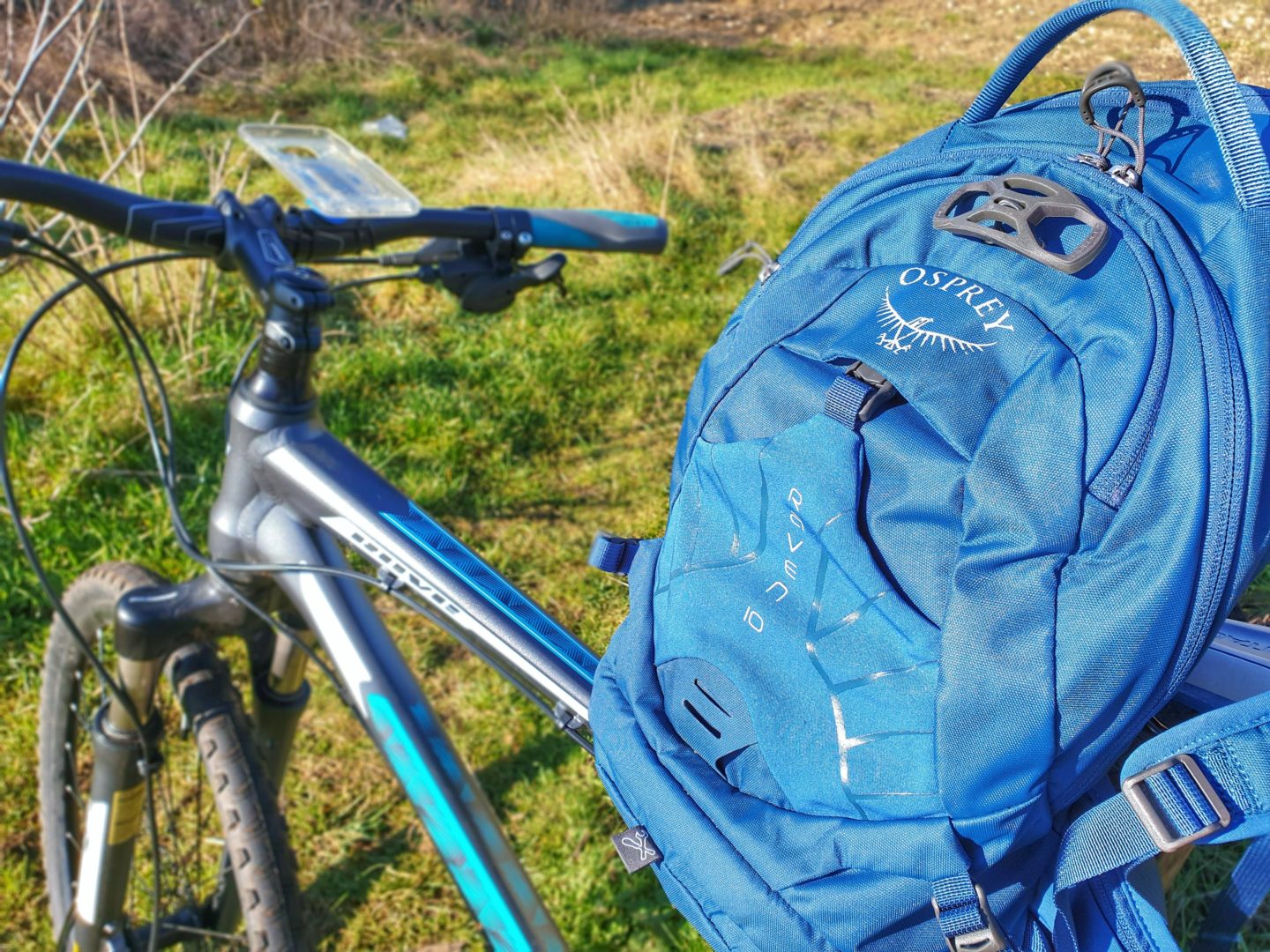 It comes in two sizes, the 10 and a larger 14 litre, but the 10 was plenty big enough for me. The 2.5L hydration bladder is included with the bag, with the hose easily accessible whilst cycling, and held in place when not in use by a magnet on the chest strap.
All Osprey women's packs have been tailored to meet the specifications of the female body. The women's specific size and fit ensures that the pack will distribute weight effectively throughout the body, and in turn provide the best possible comfort. Sizing also affects the back length, harness and hipbelt of the pack while the fit adjusts these aspects to meet the dimensions of the female body.
narrower shoulder width
ergonomically shaped harness
shorter torso length
specially designed hipbelt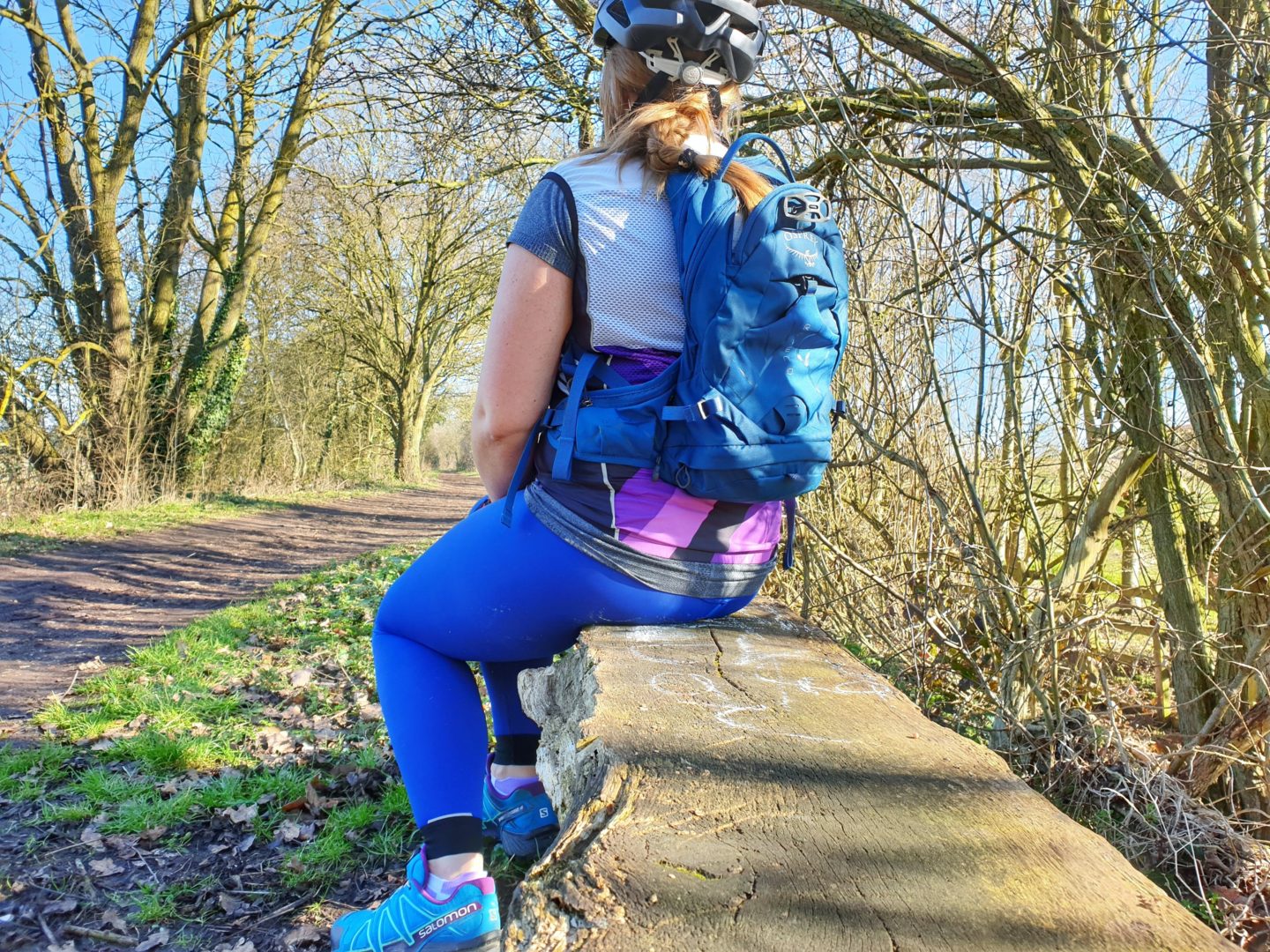 This stops the bag slipping off your shoulders when riding or rubbing in awkward places, or even just simple things like being able to do up the chest strap over boobs!
In fact I found the Raven really comfortable during my trip along the Nickey Line, one of the nicest off-road cycling trails near me in Hertfordshire. The ventilated foam back panel kept me cool on what was a surprisingly warm February day, whilst the stretchy hip belt and adjustable harness meant I could make sure the bag was held securely in place without constricting my breathing! There's a pocket on the hip belt too for snacks…
Fortunately I didn't experience any emergencies or need the super handy Toolwrap on my trip, but this integrated bit of kit is an awesome idea. It fits in the bottom of the bag (where you would usually find the rain cover on other Osprey packs) and rolls out flat to fit in a small pump, puncture repair kit, spare inner tubes and any other tools you might need on a cycling adventure. Keeping it in a separate pocket means any dirty or oily gear is kept away from your other kit, and is easily accessible.
Osprey Raven features include:
2.5L hydration reservoir included
Airscape ventilated foam back panel
Biostretch hip belt and harness
Lidlock bike helmet attachment
Integrated roll out Toolwrap
LED light attachment point
Scratch-free sunglasses and electronics pocket
You can learn more about the technology that goes into women's specific fit in the below video:
Do you know any other brands who put in so much effort to women's specific design?
Beki x
NB: I was sent the Raven 10 to review by Osprey but as always all opinions are my own.