I haven't got back into the swing of food prep since Christmas and have been struggling to get organised with my work lunches. I'm spending more time at my boyfriend's house, which in itself is great, but there I don't have my own kitchen or own fridge full of food…Plus I think I've just been a bit lazy!
So when Muscle Food reached out to me to try their new Live Clean Meals it seemed like perfect timing.  The idea of these is that they are microwaveable ready meals, but made with clean wholesome ingredients, nothing artificial and hand-made by Michelin star trained chefs so they taste great. They are designed for anyone looking to eat clean, follow a high protein diet, add lean muscle or lose weight by restricting calories while feeling fuller for longer.
I sat down at my desk last week to give two of the flavours a good testing…
Each meal comes in two little plastic boxes, so that you can microwave separate ingredients for the correct length of time- on average about 2 minutes. You don't need to take the cellophane off the top, simply pop it in a press go!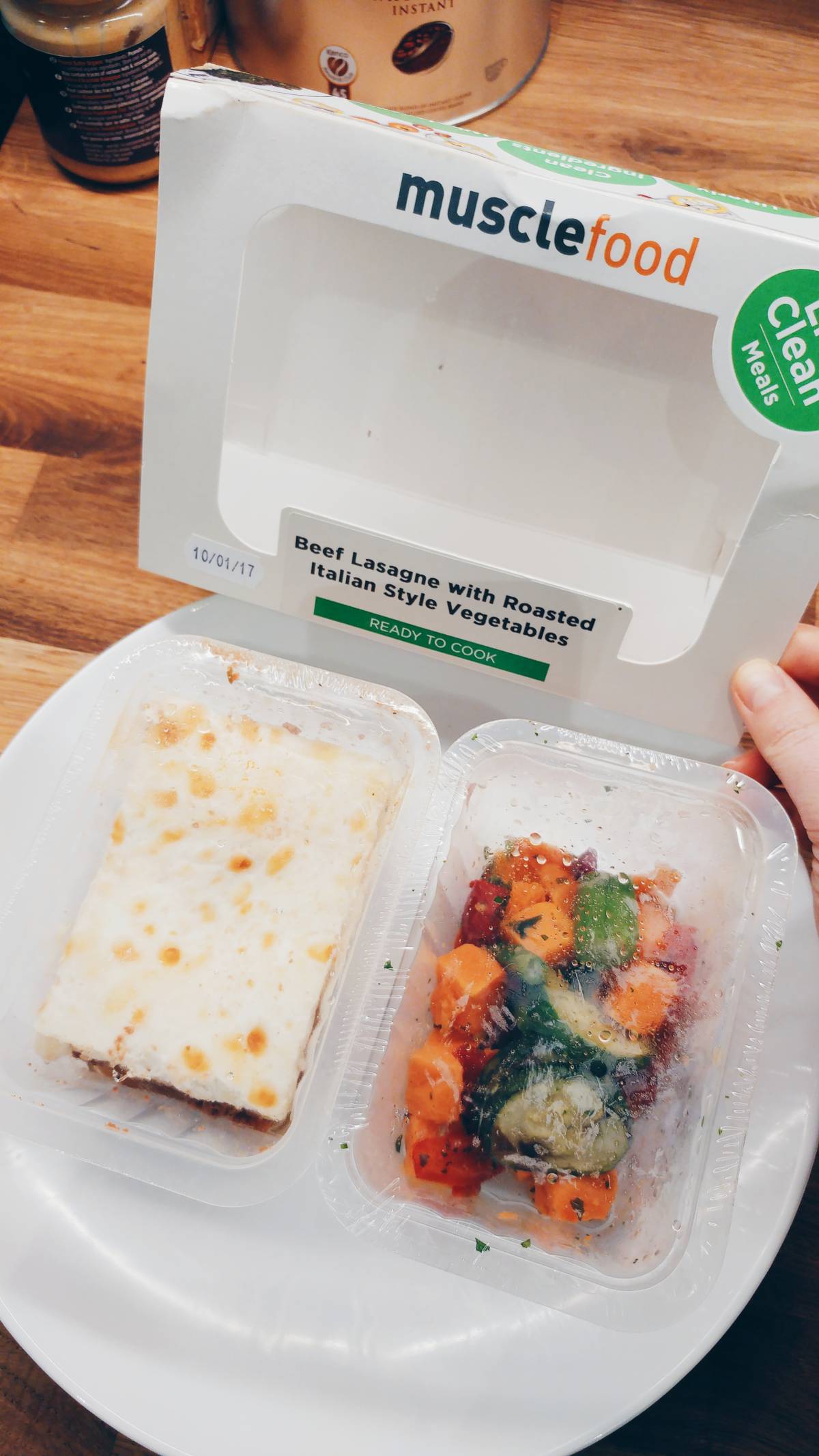 The pad thai dish consisted of oriental spiced chicken and whole-wheat noodles in a spicy peanut sauce with crunchy asian vegetables. Thai food is probably my favourite cuisine, so I had some pretty high expectations for this. I wasn't disappointed – it was totally delicious. My only criticism would be that it was a bit too spicy for me, there were a lot of chillis in it!
Here are the stats:
Just 484 calories

High 60.8g protein

Low 2.7g sat fats
Beef Lasagne with Roasted Italian Style Vegetables
The beef lasagne was my favourite dish – it was made with sweet parmentier potatoes, fennel seeds and served with roasted Italian vegetables. The cheese topping was especially good! I loved that this felt like an indulgent comforting meal, but I knew that it was made with nutritionally balanced ingredients, high protein and low in artificial nonsense!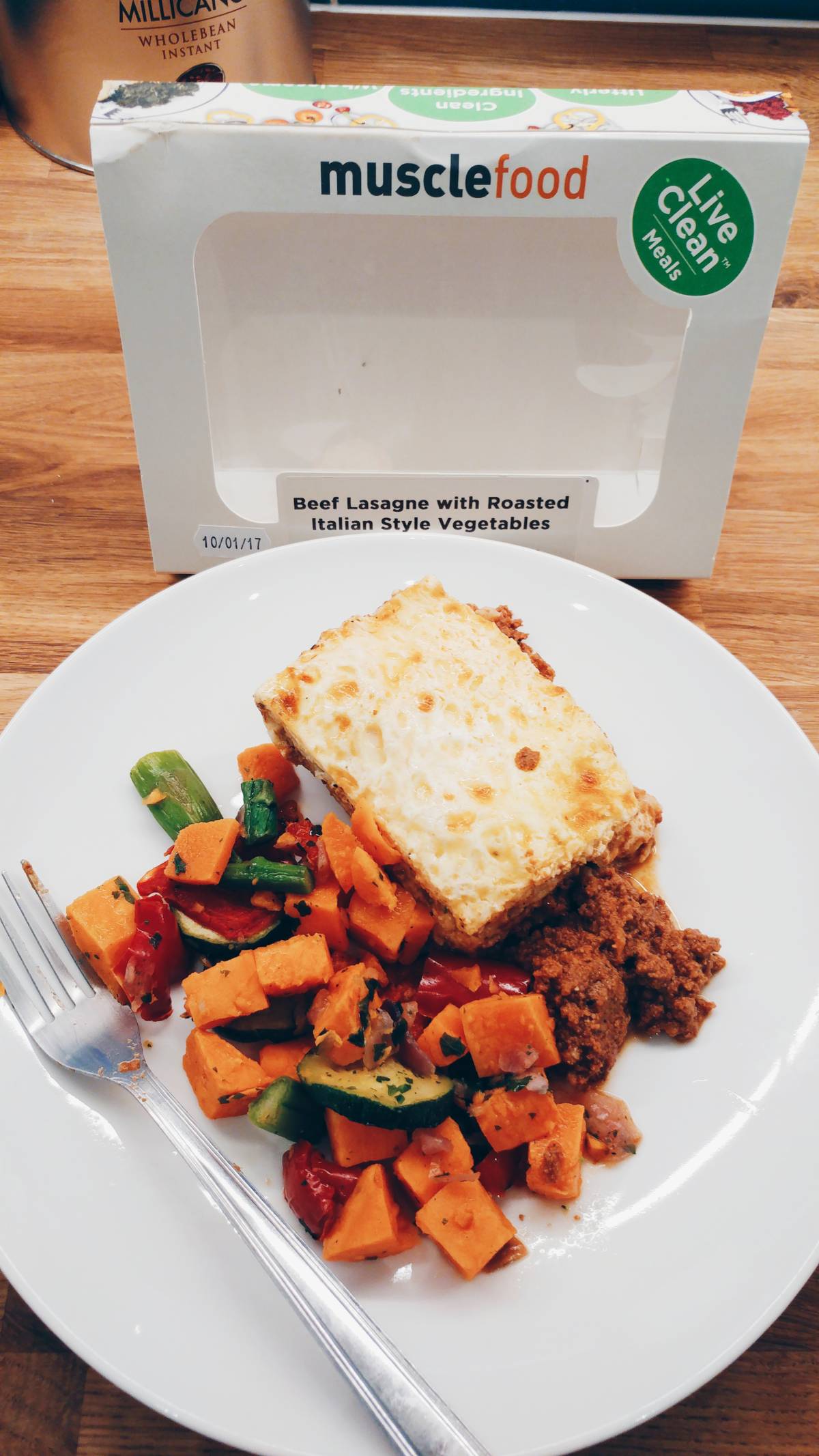 The stats:
Just 474 calories

High 40.1g protein

38% LESS fat
The Verdict
I was really impressed with the Muscle Food Live Clean meals – they were really tasty, which you don't always expect when something is billed as "healthy" and they really do make clean eating super simple. While they're not something I'd eat every day, purely because I couldn't afford to, they are a great option if you're struggling with time to prep food, or looking for a quick healthy option on the go.
Would you eat a healthy ready-meal?
Beki x
NB: I was sent the Live Clean meals to try, but as always all opinions are my own.