Week 1 done! I survived the first seven days of the MyPT Studio Transformation Programme with some interesting highs and lows. The main goals are 3-4 workouts per week, drinking 3L water, and sticking to a lower calorie nutrition plan – for me this has meant smoothies for breakfast, salads or leftovers for lunch, and a range of healthy options for dinner.
Highs
Creative Cooking
I am loving getting creative in the kitchen. Cooking new dishes and trying alternatives for my meals has been quite exciting – I really enjoyed the courgette and fennel soup (with crispy kale) that I whipped up on Tuesday evening! It wasn't a flavour combination that I'd come across before, but was so simple to make and tasted great.  Likewise, chilli with avocado was lovely and I didn't really miss the rice.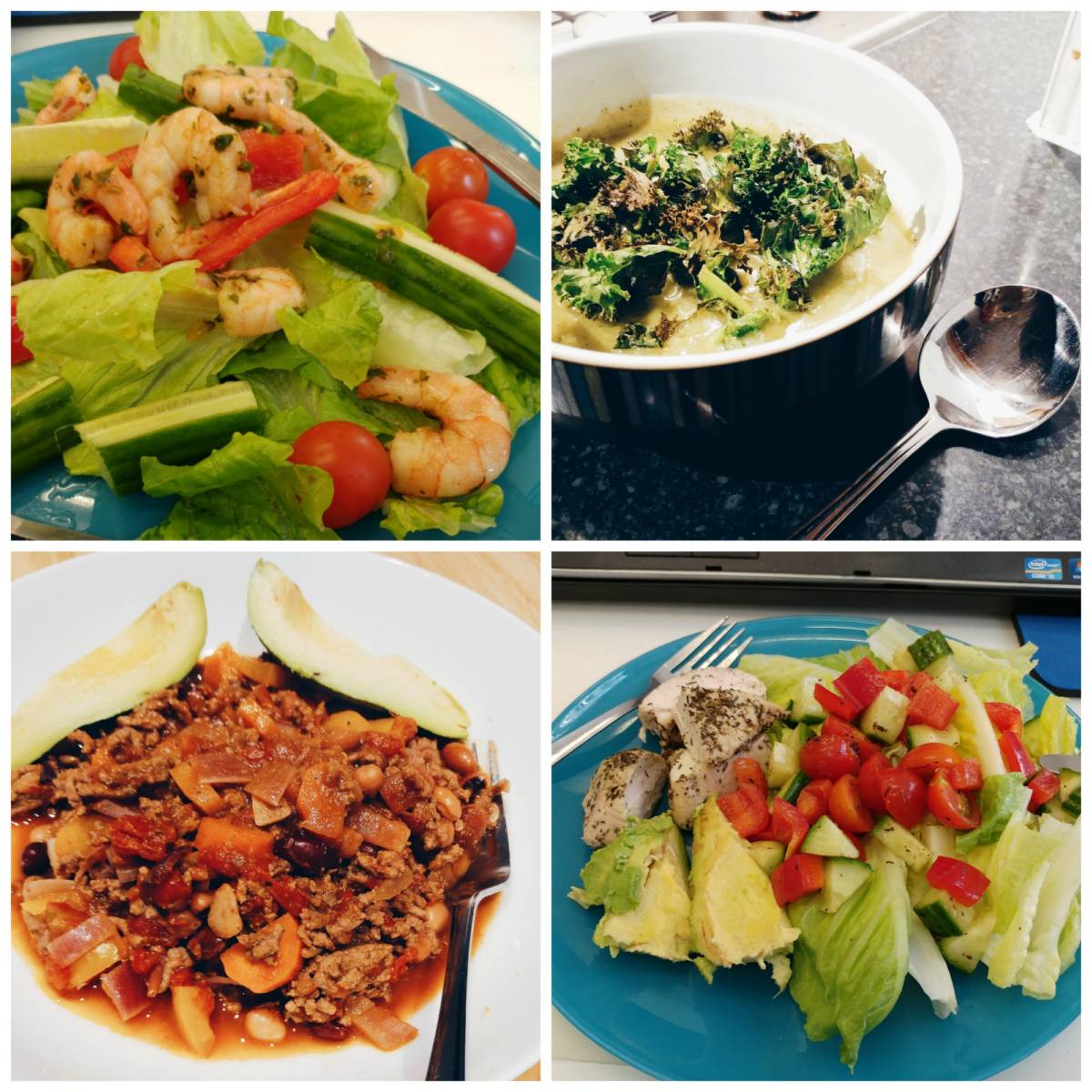 I did play around with the suggested menu quite a lot, in order to make meals a little more straightforward when getting home from work late, or to try and save money by having the same thing for a couple of lunches. It's an unfortunate fact that eating healthily is so much more expensive than eating unhealthily! Particularly when you're trying to fill up on protein and vegetables rather than a cheap bag of pasta.
Having smoothies for breakfast is so simple though – it's been great just whizzing them up and walking out the door to drink on the train, and buying frozen berries and spinach is a fantastic option for the winter.
My "cheat meal" of the week was Saturday evening, when I was at friends for dinner. This ended up being curry with rice, and cheesecake (and a glass of wine) and I felt so full afterwards! It's definitely been the sweet treats that I've missed rather than anything savoury – I'm quite happy not eating bread and pasta at the moment.
Feeling Strong
I headed to training sessions on Monday morning, Wednesday evening and Thursday evening last week which was great. I didn't feel too achey from increasing the number of strength training workouts, and actually really enjoyed myself! There's something lovely and sociable about the classes at MyPT Studio – the trainers are so friendly and everyone always chats to each other, even when there's only two people in a class as there was 6:45am on Monday.
Saturday I went along to a Hot Yoga class at Everyone Active Westminster Lodge, by which point my legs were feeling rather heavy and tight so this was a great opportunity to stretch them out a little. It wasn't until Sunday that everything seemed to catch up with me!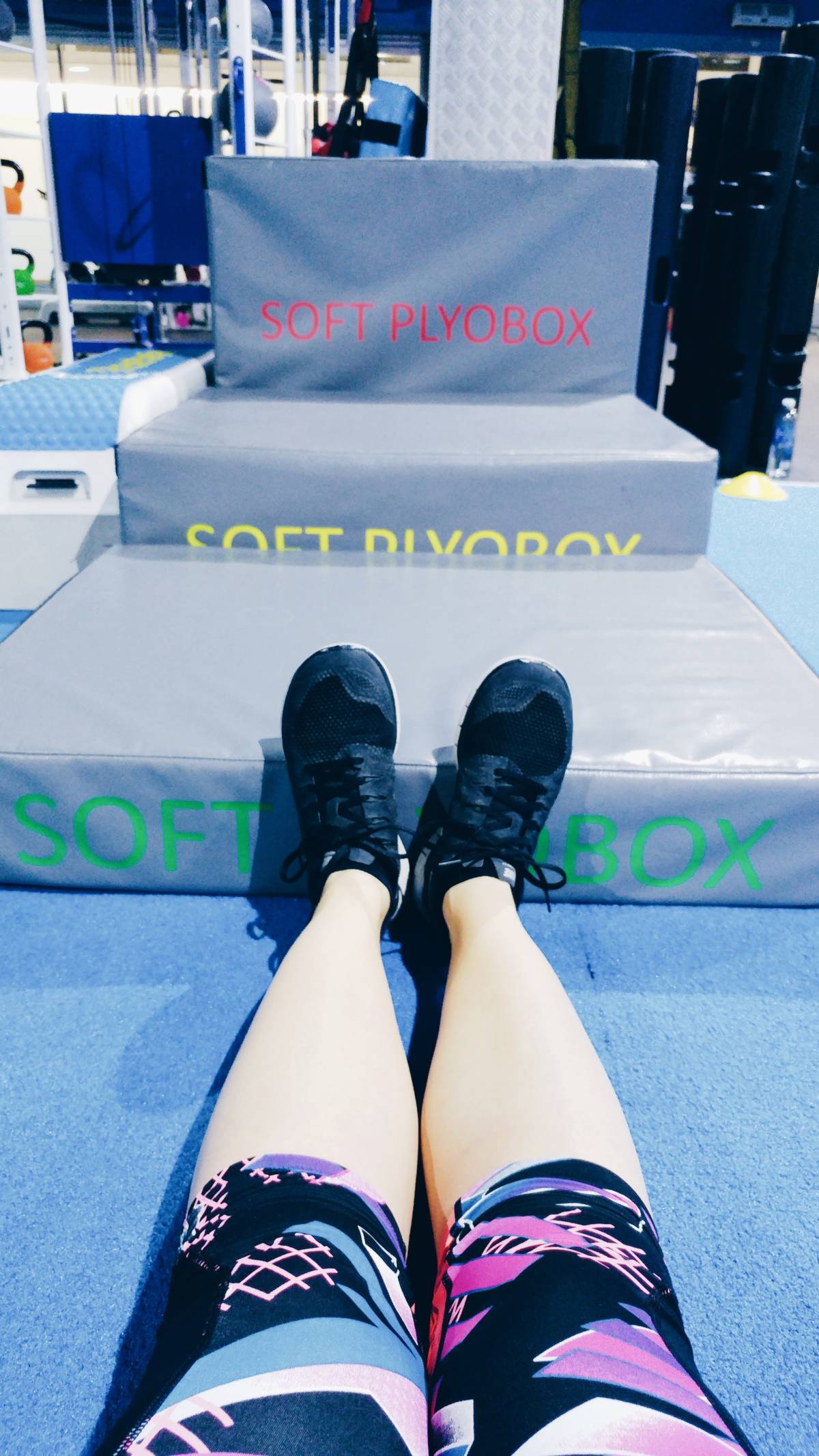 Lows
Tiredness
I definitely struggled with getting to bed early last week, and this – as well as the extra workouts, and lower calorie intake  – finally caught up with me on Sunday. We went out for a bike ride in the morning along the Nickey Line, which is a 7 mile trail along a disused railway from Hemel Hempstead to Harpenden. It was a lovely cycle, with some great views, including the original signals and platforms in places.
We ended up riding about 20 miles in total (out and back), not a distance that would usually be a problem, but by the end I was so hungry and exhausted. I had eaten a veggie scramble for breakfast – 3 eggs, with peppers, spring onions and spinach – but my legs felt like lead, and I had to walk the last 10 minutes, just focusing on putting one foot in front of the other. When I got back I inhaled an apple and peanut butter and fell asleep on the sofa! I felt like such a baby!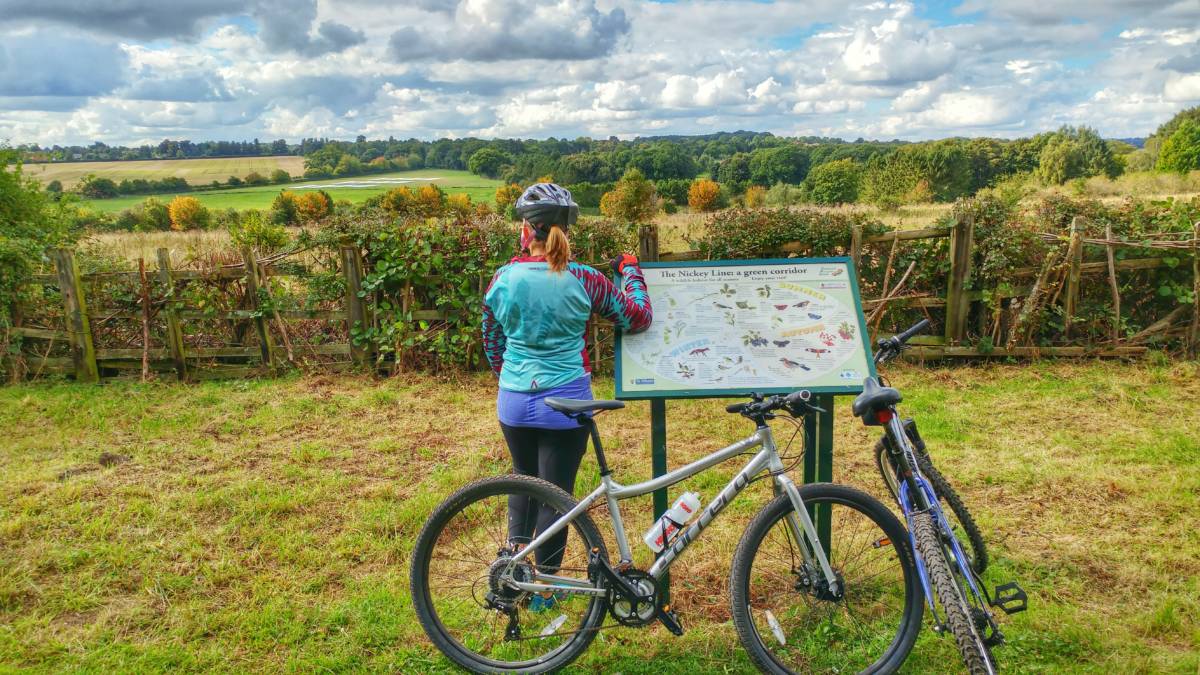 So I think my main goal for this week is SLEEP. I get up at 6:30am every morning (earlier when I head to a morning workout) and get home at 7-7:30pm or 8:30pm when I'm working out in the evening. This means once I've cooked, done a few bits and pieces round the house and enjoyed half an hour or so to just chill out I rarely get to bed before 11pm. I think perhaps I need to prioritise sleep over watching TV, or even blogging in the week if it's going to affect me so much. I'm obviously not someone who can power through on just 6-7 hours a night which sounds a bit pathetic, but hey, everyone is different and it's so important to listen to your own body.
How do you get on with a decreased calorie intake? Do you struggle to get enough sleep?
Beki x