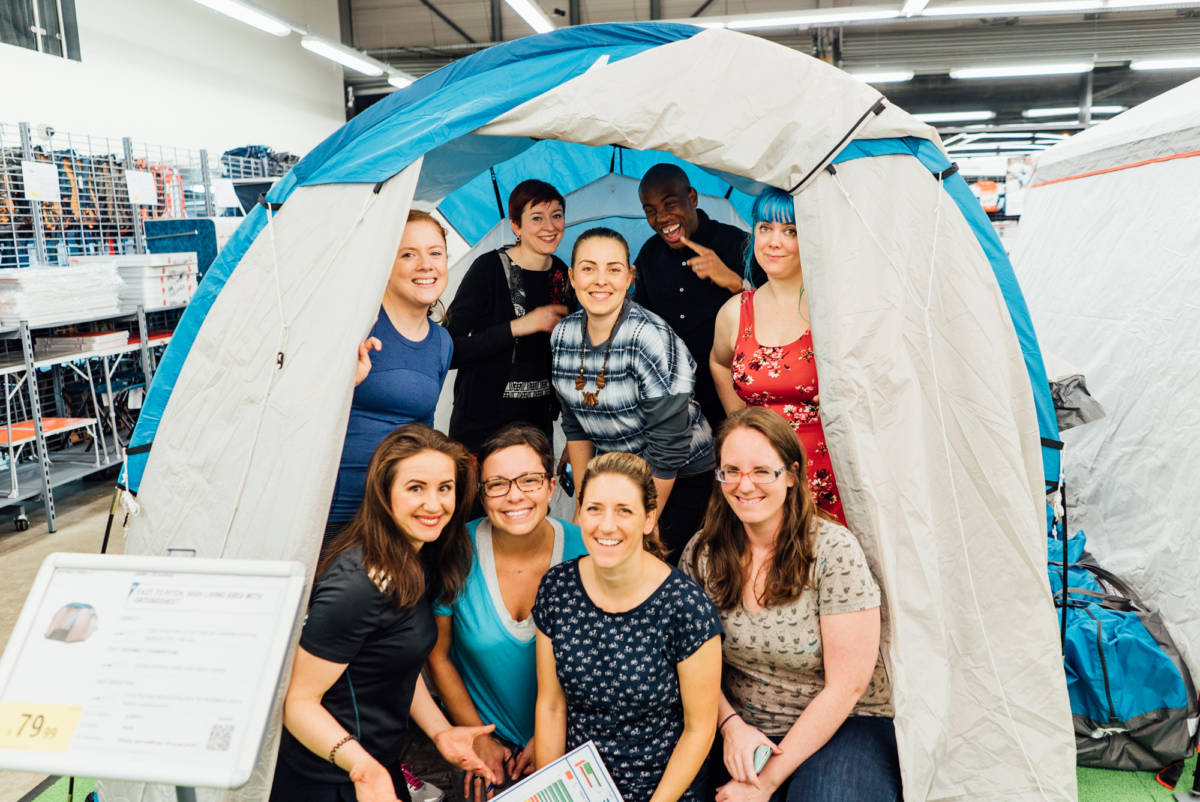 If you've never been to a Decathlon store then you're missing out. The huge sports warehouses are utopia for fitness fans, with over 70 different sports under one roof including running, cycling, football, hiking, diving and so much more.
Decathlon have their own 'passion brands' for all of these sports – Kalenji for running, B'twin for cycling, Quechua for hiking and so on. I feel like I've learnt a few more of the names after the Decathlon #ScavengerHunt event last week!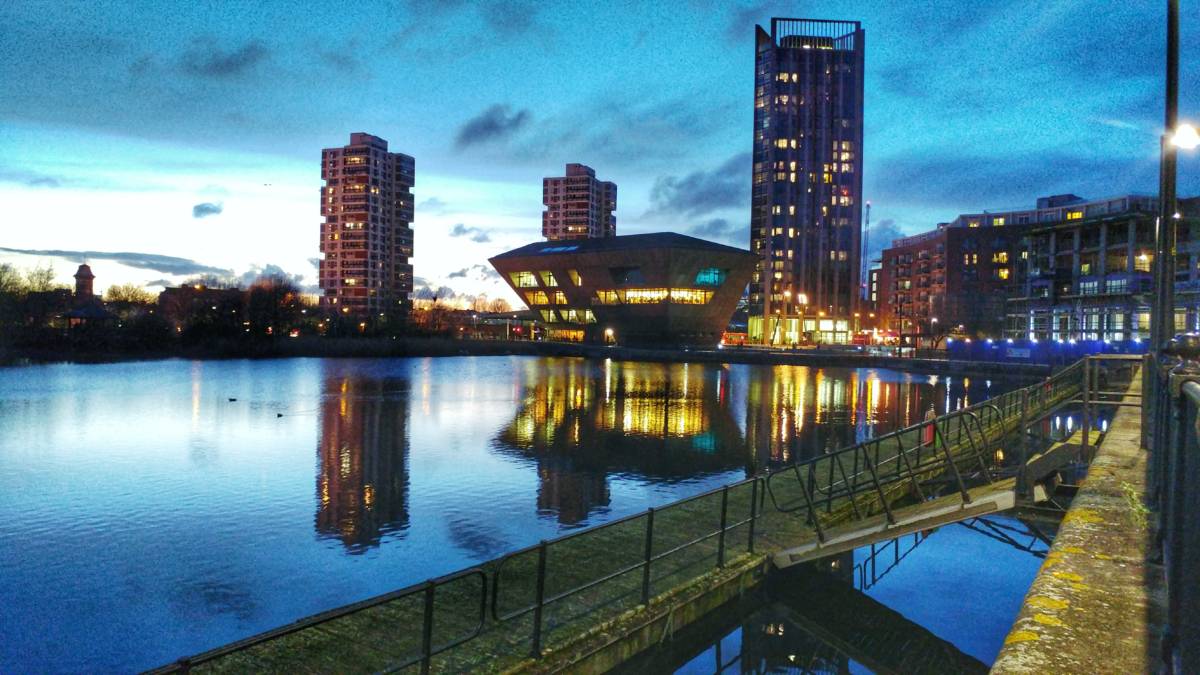 The evening was a great chance to catch up with some other fab bloggers and explore the store in Surrey Quays, which has to be one of Decathlon's biggest. We were split into three teams and tasked with racing around the aisles answering questions and following clues to complete different puzzles. It was a great opportunity to find out more about what is stocked within such a large space, as I tend to always gravitate towards the running and cycling sections!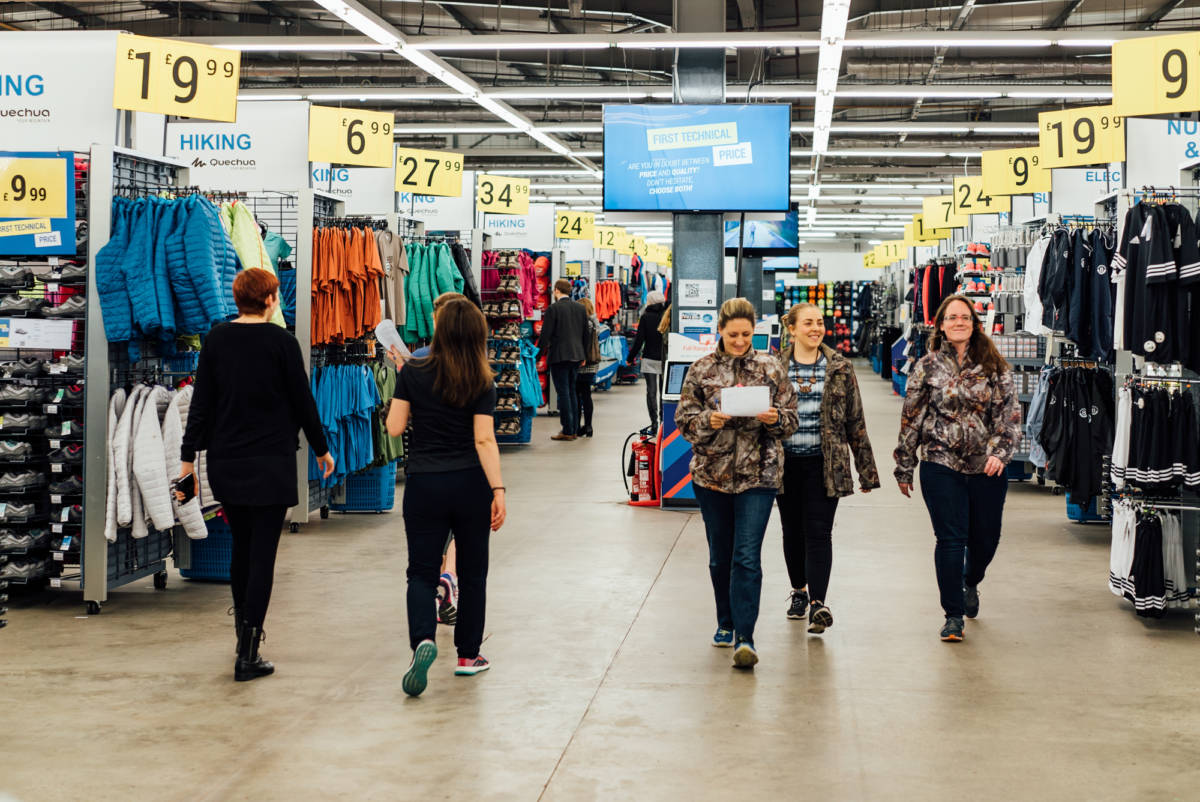 There are some real hidden gems like fab fluffy travel towels for camping, tiny fold-away backpacks, and great value wraparound sunglasses.
I love the organisation and the way the sports are laid out too – it makes it really easy to find what you're looking for, there's even an area for testing bikes and rows of tents in the camping aisle, as well as fitness tech and protein powder. You really do have everything under one roof!
We had great fun trying to figure out the answers to the questions, testing our skills with numbers and letters, as well as selfies! We weren't too competitive about it (who am I kidding, I always want to win!) but somehow our team of myself, the awesome PT Mollie and the lovely Eileen managed to come first, and bagged a medal and an awesome Decathlon goody bag.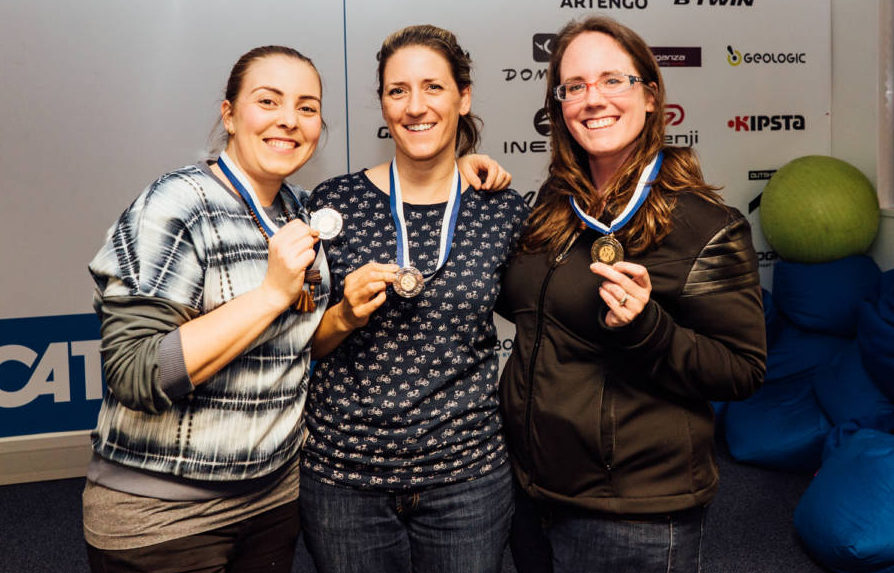 I'm lucky enough to have been to a few blogger events, but this had to be one of the most enjoyable! If you're looking for entry level running kit, or sports gear for the kids I am a huge fan of Decathlon – their kit is affordable and good quality, and they have a really lovely family, community feel to the brand. I took part in the Decathlon Running Series free 5k last summer in Beddington Park, and they're expanding this to include free cycling, hiking, and fitness events in the near future too.
With stores opening in Farnborough, Cambridge, Chelmsford, Chingford and High Wycombe this year, why not check them out!
Beki x
NB: I was invited to the blogger event at Decathlon but not paid to write this post. As always all opinions are my own.